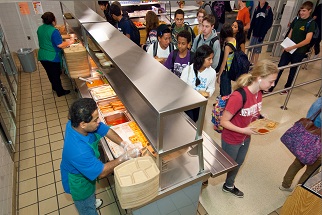 Eligibility for Free or Reduced-Price School Meals During the Shutdown
Families can apply for free or reduced-price school meals at any point during the school year. This is a long-standing rule to reflect the many changes in families' economic circumstances that can occur. This practice applies to households with furloughed employees. To apply, families should contact their school nutrition department. If a school district has questions, they should contact their state child nutrition agency.
For more, see FRAC's fact sheet.
The School Breakfast Program provides millions of children a nutritious morning meal each school day. School breakfast is a critical support for struggling families trying to stretch limited resources and provides children a significant portion of the nutrition they need to learn and be healthy.
Any public school, nonprofit private school, or residential child care institution can participate in the School Breakfast Program and receive federal funds for each breakfast served. The program is administered at the federal level by the U.S. Department of Agriculture (USDA), and in each state typically through the department of education or agriculture.
To find out the agency that administers the program in your state, check USDA's list of state administering agencies.
Follow this link to USDA guidance on the School Breakfast Program.
Tools You Can Use
The Connections Between Food Insecurity, the Federal Nutrition Programs, and Student Behavior

Find out more
12.2M low-income students ate #schoolbreakfast during the 2016-17 school year, according to @fractweets:
http://bit.ly/2E5AZfJ
Spotlight
Breakfast After the Bell in Colorado
In 2013, the Colorado General Assembly passed a law requiring schools with 80 percent free and reduced-price eligible children to offer free breakfast after the bell starting in the 2014–2015 school year. The mandate then expanded to all schools with 70 percent free and reduced-price certified students. According to the latest data, the mandate is working. In the 2014–2015 school year, almost 10 percent more low-income children participated in school breakfast than in the previous school year.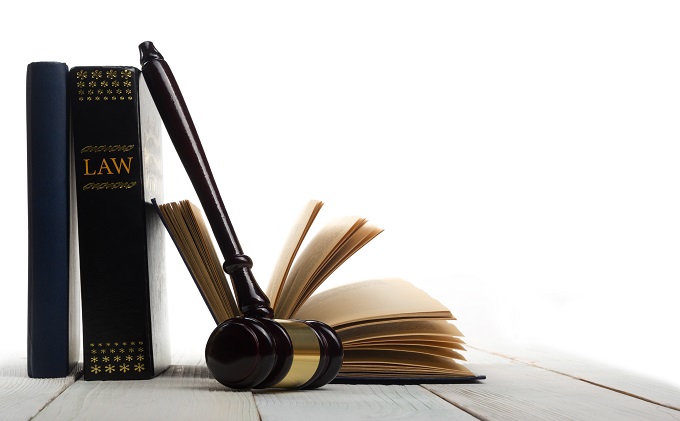 In the States
Find out more about what states have passed legislation to expand and support school meals.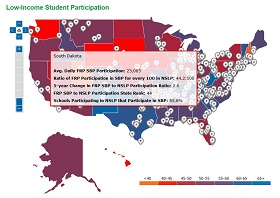 Mapping School Breakfast: Participation, Funding, and Growth
Check out FRAC's interactive map highlighting program participation and grant funding data to serve as a tool to expand school breakfast participation at the state and local level.