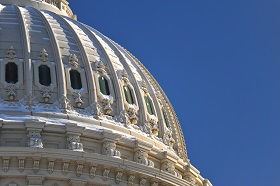 Take Action to Protect Immigrant Families
Tell the Department of Homeland Security (DHS) that you oppose the proposed public charge rule because it would fuel rates of hunger and food insecurity among immigrant families. The proposed rule would force immigrant families — including families with U.S. citizen children — to choose between permanent legal status (a "green card") and their ability to access basic needs, like healthy food, safe housing, and health care. Submit your comment to tell DHS how this rule would increase hunger in our nation, and that it should be withdrawn.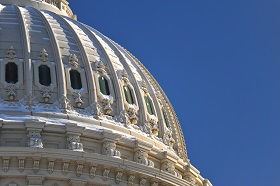 Take Action to Protect SNAP during Farm Bill Conference
The Big Four negotiators (Senate and House Agriculture Committee leadership) continue to hammer out a Farm Bill agreement during the Lame Duck session, with the intention of getting a conference report passed by the expected adjournment date of December 7.
Urge your Members of Congress to: protect and strengthen the Supplemental Nutrition Assistance Program (SNAP) during Farm Bill Conference deliberations; speak out in support of SNAP and the Senate Farm Bill SNAP provisions; and reject any cuts or efforts to weaken the program – especially the draconian provisions contained in the House Farm Bill. Tell them to make sure the Farm Bill keeps food on the table for people struggling against hunger. (Capitol Switchboard: 202-224-3121)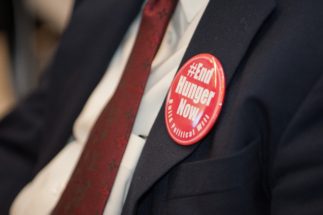 What Every Candidate Should Know About Hunger
Even though the 2018 elections are over, FRAC's one-stop-shop for anti-hunger advocates provides the facts and tools needed to ensure every candidate-turned-lawmaker knows about the extent of hunger in America and the solutions that exist to solve it.
ON THE HILL
2018 Farm Bill letter to House and Senate Budget and Appropriations Committees

FRAC is proud to have played a leadership role in developing and garnering support for

this letter

(pdf) urging the House and Senate Budget and Appropriations Committees not to "hinder development and passage of the 2018 Farm Bill with further cuts."

SNAP Support Letters
Take Action
FRAC Response to Dangerous House FY2018 Budget Resolution - Advocates Urged to Take Immediate Action

Find out more
If it's not broken, why fix it? The proposed #FarmBill attacks SNAP and millions of struggling families, says @fractweets: http://bit.ly/2qu62fs
FRAC Chat

During the holidays and all year long, millions of individuals and families who struggle against hunger are able to access healthy food with support from the federal nutrition programs. To celebrate the nation's nutrition safety net, FRAC is releasing a six-part "Remember This December" series that will highlight the impact of six important federal nutrition programs.
This is the first installment of the series, which focuses on the Special Supplemental Nutrition Program for Women, Infants, and Children (WIC).

Within the growing senior population, many older Americans struggle to afford the basics. With that in mind, making a case for protecting and strengthening the Supplemental Nutrition Assistance Program (SNAP) for Americans 60 years and older is more critical than ever. FRAC, in collaboration with AARP Foundation, recently created and launched state and county maps to demonstrate that SNAP matters to seniors across our nation.

With Thanksgiving quickly approaching, all of us are reflecting on what we are thankful for, and I would bet that two things top many of our lists: family and food. A "public charge" rule recently proposed by the Trump Administration would force a large number of immigrant families to make an impossible choice between the two.