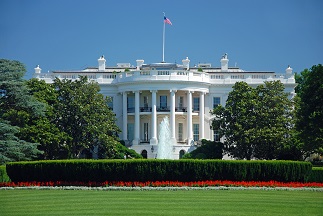 FRAC's Review of President's Proposed FY 2019 Budget
On Monday, February 12, President Trump released his FY 2019 budget proposal. One key component: devastating proposed cuts to the Supplemental Nutrition Assistance Program (SNAP) that reflect a total disregard of the critical role SNAP plays as a first line of defense against hunger and poverty for tens of millions of Americans. Check out a statement from FRAC President Jim Weill. For a summary of proposed reductions to SNAP and an overview of how other critical nutrition and social safety net programs fare in the president's budget, check out FRAC's newly released analysis (pdf).
ON THE HILL
Make Some Noise on Capitol Hill in Support of SNAP

Sign up today for

FRAC and Feeding America's Thunderclap

calling on the House and Senate Agriculture Committees to protect and strengthen SNAP. The Thunderclap will culminate at 10 a.m. Eastern on February 27, echoing the efforts of hundreds of advocates who will be meeting with their Members on Capitol Hill.

2018 Farm Bill letter to House and Senate Budget and Appropriations Committees

FRAC is proud to have played a leadership role in developing and garnering support for

this letter

(pdf) urging the House and Senate Budget and Appropriations Committees not to "hinder development and passage of the 2018 Farm Bill with further cuts."

SNAP Support Letters
Take Action
FRAC Response to Dangerous House FY2018 Budget Resolution - Advocates Urged to Take Immediate Action

Find out more
Meet me in D.C. for #hungerpc18! I'll be joining 1,000+ anti-hunger advocates taking our fight to Capitol Hill w/@fractweets & @FeedingAmerica http://bit.ly/2kM7pmf
FRAC Chat

Get ready to make some noise and celebrate the many benefits of the School Breakfast Program!

While nothing will compare to sharing advocacy experiences with 1,000+ of your peers, you can tune in to a handful of video livestreams out of the 44 conference sessions available.

This guest blog is provided by the Hunger-Free Leadership Institute (H-FLI) through Partners for a Hunger-Free Oregon, an organization that raises awareness about hunger, gives people access to food, and advocates for systemic change to end hunger.