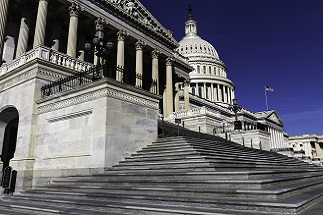 Act Now: SNAP, Community Eligibility Provision (CEP), and other critical human needs programs are on the chopping block.
Check out FRAC's alert for key messages, sample tweets, and resources you can use to:
urge your Representatives to vote "no" on the FY 2018 House Budget Resolution, which includes dramatic cuts to SNAP and weakens the Community Eligibility Provision (CEP); and
urge your Senators to vote "no" to a budget resolution that includes tax cuts that could ultimately be paid for through cuts to safety net programs.
ON THE HILL
2018 Farm Bill letter to House and Senate Budget and Appropriations Committees

FRAC is proud to have played a leadership role in developing and garnering support for

this letter

(pdf) urging the House and Senate Budget and Appropriations Committees not to "hinder development and passage of the 2018 Farm Bill with further cuts."

SNAP Support Letters
Take Action
FRAC Response to Dangerous House FY2018 Budget Resolution - Advocates Urged to Take Immediate Action

Find out more
"An all-out assault on struggling families." @fractweets sums up House #GOPBudget → http://bit.ly/2uDZnDs #SNAPMatters
FRAC Chat

FRAC's live-feed provides updates on how federal nutrition programs are responding to meet the needs of those affected by recent natural disasters.

Research clearly demonstrates that school breakfast programs improve students' academic performance and health. But what does that look like in real life?

On August 14, the nation celebrated the 82nd anniversary of the Social Security program's creation.