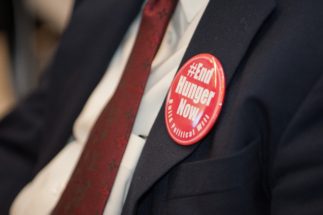 What Every Candidate Should Know About Hunger
Even though the 2018 elections are over, FRAC's one-stop-shop for anti-hunger advocates provides the facts and tools needed to ensure every candidate-turned-lawmaker knows about the extent of hunger in America and the solutions that exist to solve it.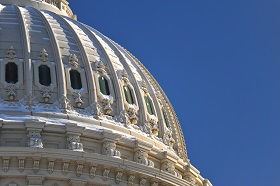 Take Action to Protect Immigrant Families
Tell the Department of Homeland Security (DHS) that you oppose the proposed public charge rule because it would fuel rates of hunger and food insecurity among immigrant families. The proposed rule would force immigrant families — including families with U.S. citizen children — to choose between permanent legal status (a "green card") and their ability to access basic needs, like healthy food, safe housing, and health care. Submit your comment to tell DHS how this rule would increase hunger in our nation, and that it should be withdrawn.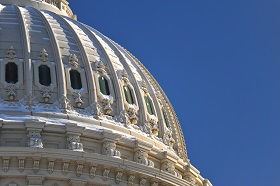 Take Action to Protect SNAP during Farm Bill Conference
Urge your Members of Congress to: protect and strengthen the Supplemental Nutrition Assistance Program (SNAP) during Farm Bill Conference deliberations; speak out in support of SNAP and the Senate Farm Bill SNAP provisions; and reject any cuts or efforts to weaken the program – especially the draconian provisions contained in the House Farm Bill. Tell them to make sure the Farm Bill keeps food on the table for people struggling against hunger. (Capitol Switchboard: 202-224-3121)
ON THE HILL
2018 Farm Bill letter to House and Senate Budget and Appropriations Committees

FRAC is proud to have played a leadership role in developing and garnering support for

this letter

(pdf) urging the House and Senate Budget and Appropriations Committees not to "hinder development and passage of the 2018 Farm Bill with further cuts."

SNAP Support Letters
Take Action
FRAC Response to Dangerous House FY2018 Budget Resolution - Advocates Urged to Take Immediate Action

Find out more
If it's not broken, why fix it? The proposed #FarmBill attacks SNAP and millions of struggling families, says @fractweets: http://bit.ly/2qu62fs
FRAC Chat

Veterans Day provides an opportunity to salute the brave individuals who have served our country. For me, the day begins with wondering why so many men and women who have served our country now struggle with hunger. It's simply unacceptable in one of the world's wealthiest nations. Beyond an empty stomach, food insecurity is associated with serious and costly health problems, which no veteran should experience.
The State of Obesity recently released a collection of firsthand accounts from SNAP participants. The collection of SNAP stories goes beyond facts and figures and uses personal experience to discuss the critical support SNAP provides to individuals from all walks of life across the nation. StoryCorps and Upworthy produced the narratives with funding from the Robert Wood Johnson Foundation.

To address food insecurity and poverty in Maryland, more than 150 Marylanders came together for the eighth annual Maryland Food Access and Nutrition Network (MFANN) Fighting Hunger in Maryland conference in Annapolis on October 9. As the only statewide anti-hunger conference, MFANN Fighting Hunger in Maryland connects leaders from state and local agencies, nonprofits, schools, and advocacy organizations to inform, engage, and inspire action to reduce hunger and promote equity in food access and nutrition in Maryland.