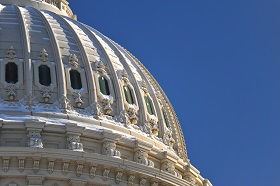 FRAC Statement: If It's Not Broken, Why Fix It? Draft Farm Bill Puts Unnecessary Burdens on Low-Income People
The Supplemental Nutrition Assistance Program (SNAP) — the nation's most critical anti-hunger program — primarily supports working families earning low wages, seniors, children, and people with disabilities. House Agriculture Committee Chairman Michael Conaway's (R-TX) draft farm bill, seeks to erode the effectiveness of SNAP in ensuring that those who struggle against hunger can afford to put food on the table. The proposals in this bill would lead to greater hunger and poverty among all types of beneficiary families, including the working poor, as well as reduced economic growth and productivity in communities across the country.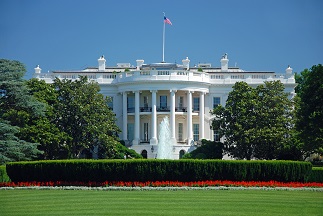 FRAC's Review of President's Proposed FY 2019 Budget
On Monday, February 12, President Trump released his FY 2019 budget proposal. One key component: devastating proposed cuts to the Supplemental Nutrition Assistance Program (SNAP) that reflect a total disregard of the critical role SNAP plays as a first line of defense against hunger and poverty for tens of millions of Americans. Check out a statement from FRAC President Jim Weill. For a summary of proposed reductions to SNAP and an overview of how other critical nutrition and social safety net programs fare in the president's budget, check out FRAC's newly released analysis (pdf).
ON THE HILL
2018 Farm Bill letter to House and Senate Budget and Appropriations Committees

FRAC is proud to have played a leadership role in developing and garnering support for

this letter

(pdf) urging the House and Senate Budget and Appropriations Committees not to "hinder development and passage of the 2018 Farm Bill with further cuts."

SNAP Support Letters
Take Action
FRAC Response to Dangerous House FY2018 Budget Resolution - Advocates Urged to Take Immediate Action

Find out more
If it's not broken, why fix it? The proposed #FarmBill attacks SNAP and millions of struggling families, says @fractweets: http://bit.ly/2qu62fs
FRAC Chat

FRAC has joined with a diverse group of national organizations to launch the Opportunity Starts at Home campaign to expand affordable housing options for America's most vulnerable communities.

Over the past several years, more health care systems and individual providers have recognized their role in identifying and addressing the food security needs of their patients.

Once school lets out for the day, many children from struggling households face the possibility of going hungry until they are back at school for breakfast. Tight family budgets and parents' work schedules can mean students will leave school without knowing supper is guaranteed at home.