ON THE HILL
2018 Farm Bill letter to House and Senate Budget and Appropriations Committees

FRAC is proud to have played a leadership role in developing and garnering support for

this letter

(pdf) urging the House and Senate Budget and Appropriations Committees not to "hinder development and passage of the 2018 Farm Bill with further cuts."

SNAP Support Letters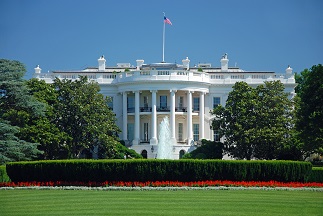 FRAC's Review of President's Proposed FY 2018 Budget
On Tuesday, May 23, 2017, President Trump released his FY 2018 budget proposal. The devastating cuts to the Supplemental Nutrition Assistance Program (SNAP) reflect a callous failure to recognize the critical role SNAP plays as a first line of defense against hunger for tens of millions of Americans. This review is a summary of proposed reductions to SNAP and an overview of how other critical nutrition programs and other social safety net programs fare in the president's budget.
Congress must reject any #TrumpBudget proposal that leaves Americans struggling against hunger, says @fractweets http://bit.ly/2q88wD9
FRAC Chat
The problem of food insecurity among households with people with disabilities would be far worse if not for the Supplemental Nutrition Assistance Program (SNAP, formerly known as food stamps). In an average month in 2015 (pdf), SNAP served an estimated 4.5 million households that included a person with a disability — 1 in 5 of all SNAP households.

FRAC's Hunger Doesn't Take a Vacation report finds that 3 million children participated in the Summer Nutrition Programs on an average weekday in July 2016.

I joined FRAC's communications team with the hope of learning more about public health policy and advocacy and the nonprofit sector more generally. My internship has been deeply rewarding.