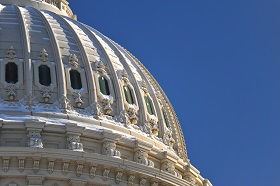 Protect and Strengthen SNAP
Efforts by anti-hunger advocates and others proved critical to ensuring the House rejected its farm bill (H.R. 2) on May 18, but the bill was passed on June 21.  On June 28, the Senate passed a Farm Bill that protects the Supplemental Nutrition Assistance Program (SNAP). Take Action and protect SNAP during the conference process.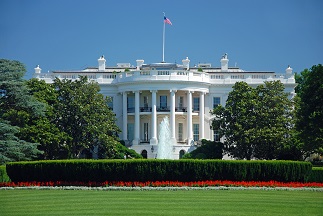 FRAC's Review of President's Proposed FY 2019 Budget
On Monday, February 12, President Trump released his FY 2019 budget proposal. One key component: devastating proposed cuts to the Supplemental Nutrition Assistance Program (SNAP) that reflect a total disregard of the critical role SNAP plays as a first line of defense against hunger and poverty for tens of millions of Americans. Check out a statement from FRAC President Jim Weill. For a summary of proposed reductions to SNAP and an overview of how other critical nutrition and social safety net programs fare in the president's budget, check out FRAC's newly released analysis (pdf).
ON THE HILL
2018 Farm Bill letter to House and Senate Budget and Appropriations Committees

FRAC is proud to have played a leadership role in developing and garnering support for

this letter

(pdf) urging the House and Senate Budget and Appropriations Committees not to "hinder development and passage of the 2018 Farm Bill with further cuts."

SNAP Support Letters
Take Action
FRAC Response to Dangerous House FY2018 Budget Resolution - Advocates Urged to Take Immediate Action

Find out more
If it's not broken, why fix it? The proposed #FarmBill attacks SNAP and millions of struggling families, says @fractweets: http://bit.ly/2qu62fs
FRAC Chat
As the 2018 hurricane season is upon us, it is a good time to take stock of lessons learned from last year's hurricanes and wildfires that triggered disaster nutrition assistance in many parts of the U.S. Now is the time to make sure states and their partners have the structures and plans in place to get swift and adequate food assistance, including Disaster SNAP (D-SNAP) to people in need should disasters hit in 2018.

When the bell rang in June to mark the end of the school year, children from low-income families in North Carolina lost access to the school meals they relied on during the school year. The Summer Nutrition Programs help close this gap by providing free meals to eligible children 18 and under at YMCAs, schools, churches, and libraries, among other safe sites, across the state. Not only do children stave off hunger as a result of summer meals, they also benefit from educational and recreational activities offered at the sites that keep them active, engaged, and better prepared to return to the classroom in the fall.

Too many seniors face challenges that get in the way of aging well. One of those challenges is not getting adequate nutrition, and, in some cases, having to choose between food and medicine.