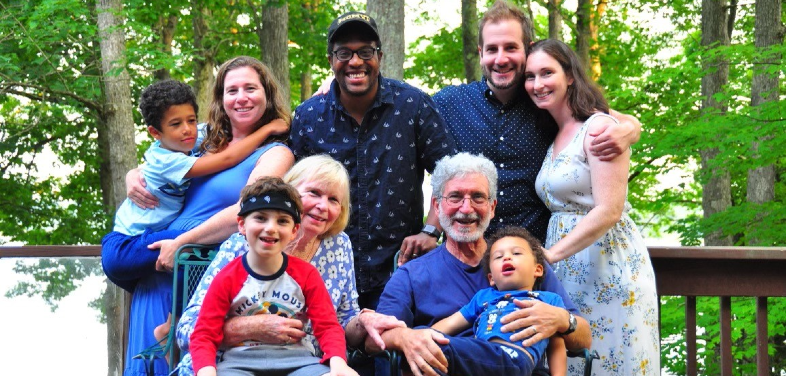 Honoring Jeff's Life & Work
The Jeff Kirsch Fund for Anti-Hunger Advocacy
To be successful, any movement for social change needs strong engagement — among advocates and their networks, and with the communities they serve. This has been especially true for movements dedicated to extending rights and benefits for communities living on low or fixed incomes, and ending poverty-related hunger.
The Food Research & Action Center's (FRAC) Jeff Kirsch Fund for Anti-Hunger Advocacy will provide ongoing support to empower, strengthen, and expand the network of state and local anti-hunger advocates nationwide. It will also offer technical and financial assistance, and promote local, state, and national advocacy opportunities to help end hunger in the United States.  
The Fund's namesake, Jeff Kirsch, played an unparalleled leadership role, throughout his career, in building advocacy networks to secure basic human needs for families with low incomes. At FRAC and allied organizations, Jeff initiated and led grassroots networks that reduced domestic hunger, extended health care coverage for uninsured families, and provided more adequate day care and pre-kindergarten opportunities for children from households with low incomes. 
VISTA Volunteer: Jeff "cut his teeth" in organizing work as a VISTA Volunteer in San Elizario, Texas, a Latinx community along the Mexican border. He catalyzed a community mobilization campaign to establish a school lunch program. After the success of that effort, he helped build similar successful campaigns in other West Texas school districts and secured feeding programs for four preschools.  
Field Director for FRAC: For approximately 10 years, starting in 1972, Jeff was FRAC's Field Director. In that capacity, he facilitated and nurtured the creation of a broad anti-hunger advocacy infrastructure, which played a key role in promoting important nutrition advances for millions of people. This included the expansion of the school breakfast and lunch programs in numerous schools across the country, the elimination of the requirement for struggling households to pay significant sums for food stamps, now known as the Supplemental Nutrition Assistance Program, the implementation of the Special Supplemental Nutrition Program for Women, Infants, and Children in hundreds of health clinics, and the enactment of the Child Nutrition Act and the Nutrition Program for the Elderly.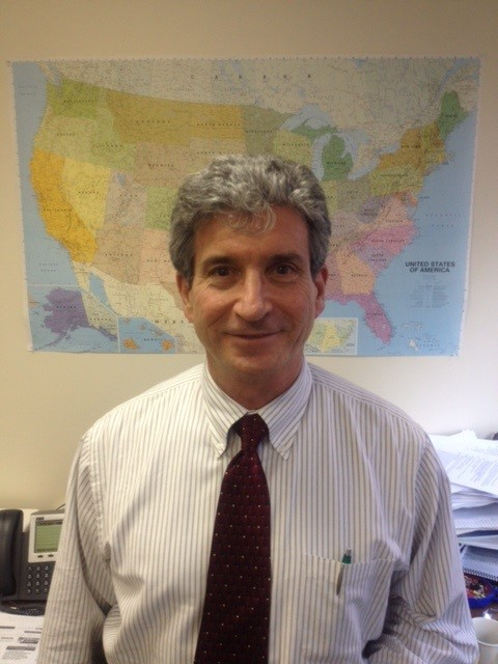 Families USA's Field Director: Jeff served for approximately two decades as Field Director for this national organization dedicated to securing health coverage for the uninsured. In that role, Jeff systematically built a state-by-state advocacy network across the country. In so doing, Jeff organized the largest annual meetings for grassroots health advocates. Those meetings became so large and diverse that they attracted President Joe Biden; former Presidents Barack Obama and Bill Clinton; Hillary Clinton; Nancy Pelosi; and other luminaries as speakers — most of them on multiple occasions. The network Jeff created also played a critical role in numerous advocacy campaigns that fought for and lead to health care reform, health care coverage for children from low-income households, and protecting Medicaid from cutbacks.
Vice President of Fight Crime: Invest in Kids: Jeff helped to build a very unusual but creative network of advocates to promote state- and national-level child care and pre-kindergarten opportunities for at-risk youth. The network consisted mainly of police chiefs, sheriffs, and district attorneys who felt that improved educational opportunities would reduce future criminal activity. In the network Jeff helped to build, the Fight Crime: Invest in Kids organization recruited 5,000 law enforcement officers. 
Donate to the Jeff Kirsch Fund for Anti-Hunger Advocacy
Inspired by Jeff's tenacity, creativity, and commitment to building advocacy networks for low-income families, this newly established Fund will ensure that his many successes will be replicated in communities around the country, for years to come.
Donations can be made at FRAC.org/KirschFund.