Check out FRAC's Bills We're Supporting page for additional priorities for families struggling against hunger.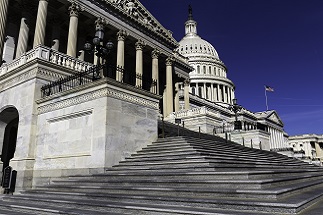 You can be a part of the solution. Join the FRAC Action Network to help end hunger in America. https://p2a.co/tScbQGr
FRAC Chat

This past year, FRAC created a new Unit dedicated to providing leadership and direction for building out our network of national, state, and local nonprofit organizations, public agencies, corporations, schools, health-care providers, and labor organizations. FRAC's Director of Network Engagement, Betsy Kerrigan, and FRAC's Network and Events Coordinator Nomi Small, are spearheading this work. Betsy and Nomi will focus on managing FRAC-sponsored events and supporting the expansion of our network.

One of the most important ways we can honor our nation's veterans is by ensuring they have access to the nutrition they need to thrive.
Millions of veterans face food insecurity. According to a U.S. Department of Agriculture (USDA) Economic Research Service report, 11.1 percent of veterans between the ages of 18 to 64 lived in households reporting food insecurity. After controlling for demographic characteristics that normally predict food insecurity, such as age, educational attainment, and income, this report found that risk of food insecurity is 7.4 percent higher among veterans than nonveterans ages 18–64.

Disability is one of the strongest risk factors for food insecurity. In 2021, 28 percent of households that included an adult who was out of the labor force because of a disability were food insecure. This alarming rate is more than two and a half times the national rate of 10.2 percent.
To break the persistent link between disability and poverty — a root cause of hunger —, the Food Research & Action Center (FRAC) joined forces with the Disability Economic Justice Collaborative (DEJC).
One important opportunity to address poverty among people with disabilities — as well as older adults — is to strengthen the Supplemental Security Income (SSI) Program. SSI provides monthly cash support for millions of people who are disabled, blind, or age 65 or over with low incomes and limited resources.