Check out FRAC's Bills We're Supporting page for additional priorities for families struggling against hunger.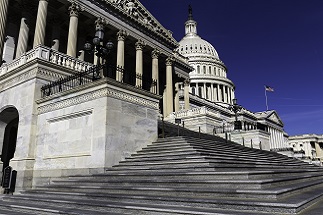 You can be a part of the solution. Join the FRAC Action Network to help end hunger in America. https://p2a.co/tScbQGr
FRAC Chat

Millions of older adults struggle with food insecurity. Given the harmful impacts of food insecurity on older adult health and well-being, it is critical that stakeholders, including community-based organizations, health providers, and public agencies, connect older adults to the range of available nutrition and food programs. Of paramount importance is connecting them to the Supplemental Nutrition Assistance Program (SNAP), which is the only nutrition program available to all eligible older adults in every part of the country without the need for additional federal appropriations, or subject to a waitlist. A considerable body of evidence shows that SNAP plays a role in improving food security, economic security, health, and diets of older adults by helping them afford to put food on the table. However, one out of every two eligible older adults miss out on the benefits of SNAP.
On May 5, the U.S. Department of Agriculture (USDA) announced a policy to improve equitable access to the Supplemental Nutrition Assistance Program (SNAP) by including discrimination based on sexual orientation or gender identity in the prohibition against sex discrimination under Title VII of the Civil Rights Act of 1964.
As the USDA explained in its statement, "This action is in line with President Biden's Executive Order on Preventing and Combating Discrimination on the Basis of Gender Identity or Sexual Orientation, and is consistent with the Supreme Court's 2020 decision in Bostock v. Clayton County, in which the Court held that the prohibition on sex discrimination under Title VII of the Civil Rights Act of 1964 extends to discrimination based on sexual orientation and gender identity."

By clear majorities, urban and rural Americans support expanding SNAP benefits permanently,[1] according to a recent Purdue University Center for Food Demand Analysis and Sustainability (CFDAS) survey of 1,200 Americans across the country. The same poll found that nearly 1 in 7 (14.2%) of those surveyed reported being food insecure; the food insecurity rate among rural respondents was nearly 1 in 4 (23%).
Federally-funded SNAP Emergency Allotments (EAs) that boost SNAP benefits are still in place in most states, the District of Columbia, and territories, but are set to sunset when the U.S. Department of Health and Human Services Pandemic Public Health Emergency Declaration (PHE) is terminated. Unless Congress acts, however, when the PHE expires, on average, most SNAP households will lose $82 a person, a month, in SNAP benefits.