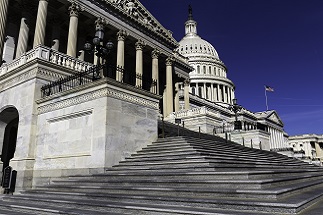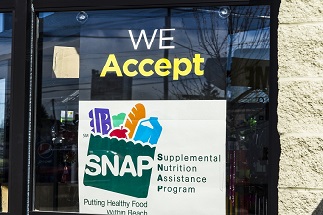 USDA's Proposed SNAP Rule Will Arbitrarily Limit States' Ability to Provide Benefits, Increasing Hunger and Poverty
The Trump Administration's proposed Supplemental Nutrition Assistance Program (SNAP) rule would diminish food assistance for unemployed and underemployed people in areas with insufficient jobs; undo long-settled regulations; cynically attempt to end run Congress; and increase hunger and nutrition-related diseases.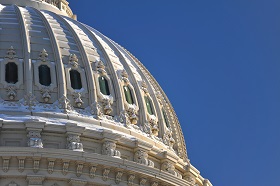 President Signs Farm Bill
President Trump signed the Farm Bill into law on December 20. Read FRAC's analysis. The final Farm Bill conference report was filed the evening of Monday, December 10. On December 11, the Senate passed the conference report, 87-13. The House passed the bill on December 12 by a vote of 369-47. Check out FRAC's statement.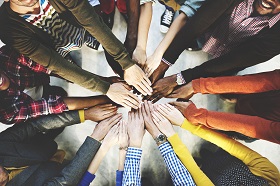 Thank you for taking action to protect immigrant families
The public comment period on the Department of Homeland Security's proposed public charge rule is now closed. Thanks in part to the efforts of anti-hunger and nutrition stakeholders, more than 210,000 comments on the rule were submitted. Stay tuned for updates on the rulemaking process and see FRAC's public charge resource page to learn more about continued action to protect immigrant families.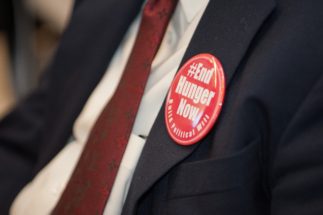 What Every Policymaker Should Know About Hunger
Even though the 2018 elections are over, FRAC's one-stop-shop for anti-hunger advocates provides the facts and tools needed to ensure every candidate-turned-lawmaker knows about the extent of hunger in America and the solutions that exist to solve it.
ON THE HILL
2018 Farm Bill letter to House and Senate Budget and Appropriations Committees

FRAC is proud to have played a leadership role in developing and garnering support for

this letter

(pdf) urging the House and Senate Budget and Appropriations Committees not to "hinder development and passage of the 2018 Farm Bill with further cuts."

SNAP Support Letters
Take Action
FRAC Response to Dangerous House FY2018 Budget Resolution - Advocates Urged to Take Immediate Action

Find out more
The Trump Administration's proposed SNAP rule would make hunger and poverty in the U.S. far worse by denying vulnerable people food assistance when they most need it. Use @fractweets comment platform to oppose the proposed rule today: bit.ly/2Tr0fVs #HandsOffSNAP
FRAC Chat

Summer is a time for lounging by the pool, enjoying a picnic or barbeque, and, of course, catching up on the latest research on hunger, nutrition, and poverty! Strengthen your anti-hunger advocacy muscle this summer by diving into some of FRAC's newest research, reports, and resources.

This interview was originally published by The State of Obesity on July 9, 2019. 

June, the beginning of the Atlantic Ocean's hurricane season, is a good time to highlight disaster preparedness and the role of Supplemental Nutrition Assistance Program (SNAP) benefits in helping to reduce hunger and food insecurity before, during, and after a disaster.