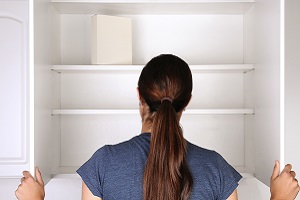 Trump administration wants to cut the Power of SNAP for Hungry Households
USDA's proposed rule on SNAP Standardization of State Heating and Cooling Standard Utility Allowances would cut program benefits by a total of $4.5 billion over five years. This cut would result from changes in how states take households' utility costs into account in determining the amount of SNAP benefits for which they qualify.
Tell the administration the rule would cause 19 percent of SNAP households to get lower SNAP monthly benefits, exacerbate the struggles many low-income people have paying for costs of both food and utilities, and have harmful impacts on health and well-being as well as on the economy.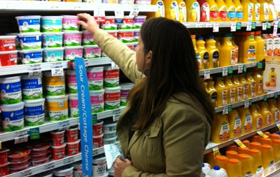 By providing monthly benefits to eligible low-income people to purchase food, the Supplemental Nutrition Assistance Program (SNAP) plays a critical role in reducing hunger, malnutrition, and poverty, and improving family security, child and adult health, employment, and other outcomes.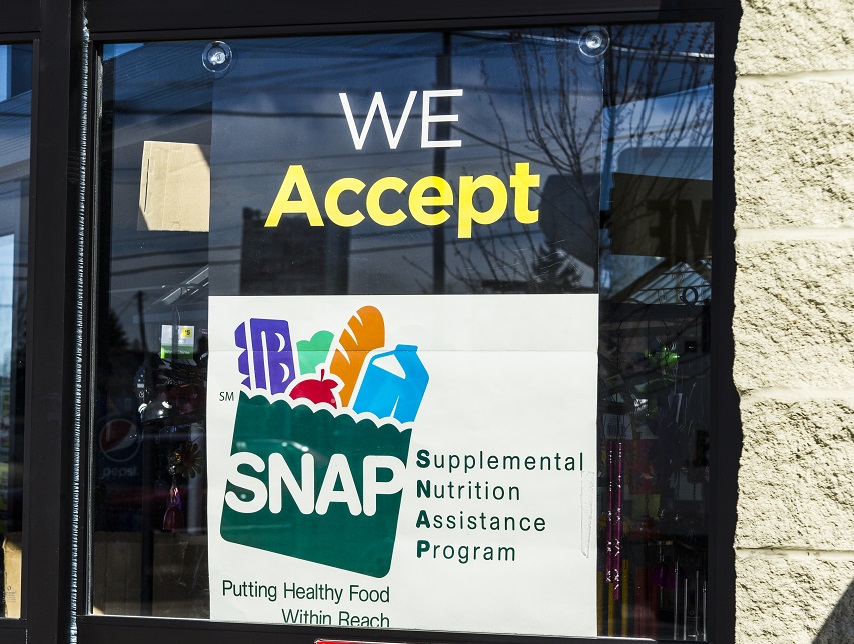 Help Strengthen SNAP with these FRAC Resources:
SNAP's role in improving health is crucially important, given the high rates of food insecurity, obesity, and diet-related chronic disease in the nation. Furthermore, leading scholars, economists, and health professionals recognize SNAP's impacts on health and well-being.
This paper analyzes why SNAP benefits are inadequate, reviews the body of research showing positive effects from more adequate SNAP benefits, and concludes with some of the key policy solutions that can improve benefit adequacy.
Quick Facts:
SNAP helped lift 3.2 million Americans out of poverty in 2018.
According to recent studies, it is estimated that each dollar in federally funded SNAP benefits during a recession generates between $1.50 and $1.80 in economic activity. SNAP is targeted to go to the lowest-income people in our country.
The federal government pays 100 percent of SNAP benefits. Federal and state governments share administrative costs (with the federal government contributing nearly 50 percent).
SNAP is the largest nutrition assistance program administered by the U.S. Department of Agriculture. SNAP was previously named the Food Stamp Program until Oct. 1, 2008.
Every five years, SNAP is reauthorized by Congress as part of the Farm Bill. The reauthorization establishes who is eligible for SNAP and addresses program access, benefit levels, and other matters. Find out more…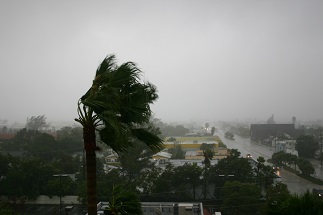 Disaster Relief Resources
The federal nutrition programs are dynamic near-term responders in the wake of natural disasters. Find out more with FRAC's extensive Disaster-SNAP and related resources.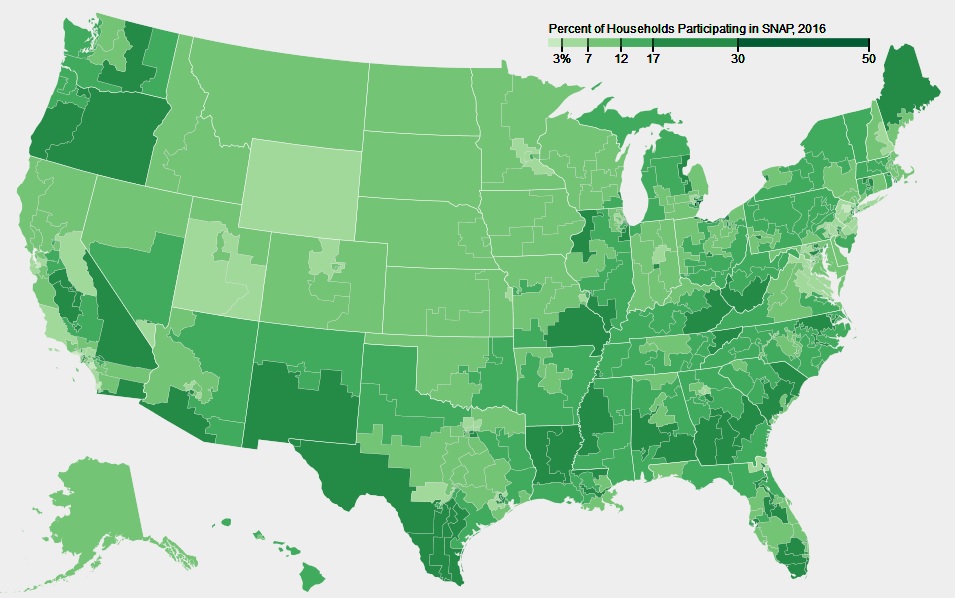 SNAP Maps
Explore SNAP data by county, congressional district, and state with these interactive maps:
Explore These Topics
New SNAP Allotments, Income Eligibility Standards and Deductions

USDA released new SNAP maximum and minimum monthly allotments, and income eligibility standards effective for October 1, 2017 through September 30, 2018. The SNAP maximum and minimum monthly allotments have decreased slightly, income eligibility limits have increased, standard and shelter deductions have increased, and the resource limit remains unchanged.

Find out more

.

SNAP's Strengths

SNAP is the largest nutrition assistance program administered by the U.S. Department of Agriculture. It serves as the first line of defense against hunger. In fact, without SNAP, hunger in this country would be far, far worse. Here are the reasons why we need to urge policymakers to protect and strengthen this effective program:

SNAP reduces hunger and food insecurity by providing very low-income people desperately needed, targeted assistance to purchase food at grocery stores, farmers' markets, and other regular commercial food outlets, through an effective and efficient Electronic Benefit Transfer (EBT) system.
Because SNAP benefits are so urgently needed by families, they are spent quickly — 97 percent of benefits are redeemed by the end of the month of issuance — thereby bolstering local economies.
Estimates issued by Moody's Analytics and others of the economic growth impact of SNAP during a recession range from $1.73 to $1.79 per $1 of SNAP benefits. SNAP is targeted to go to the lowest-income people in our country. This includes millions of working poor families.
SNAP reaches key vulnerable populations — 80 percent of SNAP households include a child, an elderly person, or a person with disabilities; 85 percent of all SNAP benefits go to such households. While losing a job is the most common event causing a household to seek SNAP, 55 percent of SNAP households with children in fiscal year 2017 worked and had earnings; only 11 percent of SNAP households with children received TANF.
Research has found that receipt of SNAP in early childhood improved high school graduation rates, adult earnings, and adult health.
When the national, regional, state, or local area economy is in trouble, SNAP is among the most effective government responses. SNAP reacts quickly and robustly to economic problems. This has been seen most clearly and dramatically at the start of the recession in 2008, when millions of people became newly unemployed or underemployed. The program responded quickly to provide desperately needed help in the downturn. Accordingly, SNAP caseload and spending is declining as the economy slowly improves.
SNAP lifted 3.4 million Americans out of poverty in 2017, according to the Census Bureau's Supplemental Poverty Measure.
SNAP is nearly as effective as the Earned Income Tax Credit in lifting families above the poverty line, and far more effective than any other program in lifting families out of deep poverty.
SNAP relieves pressure on overwhelmed food banks, pantries, religious congregations, and other emergency food providers across the country. They recognize the comprehensive approach needed to end hunger and see SNAP as the cornerstone of national, state, and local anti-hunger efforts, and are the first to note their inability to meet added demand that would come from weakening SNAP.

Monthly SNAP Participation Data

Nationally, the average SNAP participation level fell by 1,959,599 persons to 38,934,197 in July 2018 compared to the prior July. Participation in Massachusetts increased 1.3% over July 2017, while it held steady or declined in all other states and the District of Columbia. (Rhode Island's participation data are not reported because the state is in the process of revising its data.)

Drops in participation largely reflect improvement in the unemployment rate as well as loss of eligibility for some unemployed and underemployed adults. Ten of the twelve states with the greatest percentage one-year caseload declines in July 2018 either had no area waivers (NC, SC, WY, KS, IN) or only partial area waivers (TN, UT, ID, KY, AZ) of the three-month time limit on SNAP benefits for able-bodied adults (aged 18 to 50) without dependents who do not work sufficient hours each week.

Take FRAC's SNAP Challenge

The SNAP Challenge is a way to gain a personal understanding and raise awareness of what it means to struggle against hunger. Participants spend a week living on the average daily SNAP benefit (about $4 per day) and share their experiences about the difficult choices they have to make. Check out our

SNAP Challenge Toolkit

.

SNAP and the Farm Bill

The Farm Bill is a comprehensive piece of legislation that guides and authorizes funding for most federal farm and food policies, including the SNAP. Read our

Farm Bill Primer

to learn more.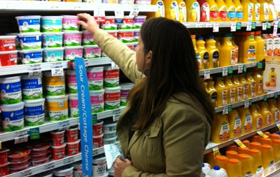 Check out USDA's SNAP Resources:
How SNAP Changed My Life
Aubrey, Pennsylvania
Before I received SNAP, there were times when I didn't know if I had enough food to feed my child. There were times when I had to consider whether buying necessities like gas and electricity were more beneficial than buying a loaf of bread and butter for dinner that night. SNAP has been an incredible help for my family.
SNAP and similar programs are needed. They help families that are struggling to make ends meet. We need to have nutritional food for our children, and we also need nutritional food for ourselves so we are able to provide for and properly raise our children.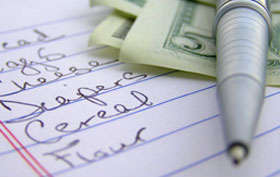 Federal Nutrition Programs
Community Voices - Why Nutrition Assistance Matters