Millions of people in America are struggling to put food on the table. 

 
Temporary pandemic-era boosts to the Supplemental Nutrition Assistance Program (SNAP), our nation's first line of defense against hunger, have ended.  
The average SNAP benefit is now a meager $6 per person a day. 
Combined with the loss of free school meals for all children and soaring food, heating, transportation, and housing costs, families are suffering now more than ever. 
Your donation today will assist us in ensuring that millions of people who struggle against poverty-related hunger can access the nutrition they need to thrive. 
Join us in the fight. Hungry people can't wait.

Follow this link to donate to FRAC.
The fires in Hawai'i have devastated the lives of scores of families. Many are left wondering where their next meal will come from. Fortunately, the federal government has a disaster-feeding program (DSNAP). D-SNAP and other federal nutrition programs play a critical role in mitigating spikes in food insecurity during such challenging times. Donate to FRAC to support our efforts to further protect and strengthen federal nutrition programs. Together, we can build a nation free from hunger!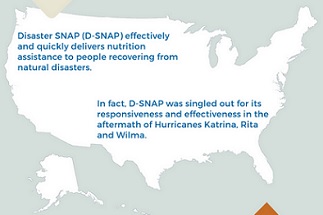 ---
Donate through the Combined Federal Campaigns
To give to FRAC through the CFC, you can make your designation online or use your pledge card.
Combined Federal Campaign (CFC) – #11132
For questions regarding your donation, please contact us at 202.986.2200.