In the Spotlight
Millions of Households with Seniors Rely on SNAP to Stave Off Hunger
One in 10 households with seniors (60+) receive SNAP, according to new interactive maps from the Food Research & Action Center (FRAC), produced in collaboration with AARP Foundation.
These first-of-their-kind interactive maps show the share of all households with seniors that participated in SNAP nationally, in each state, and among the nation's 3,142 counties, on average each year between 2012–2016.
To speak with one of our experts, contact Emily Pickren.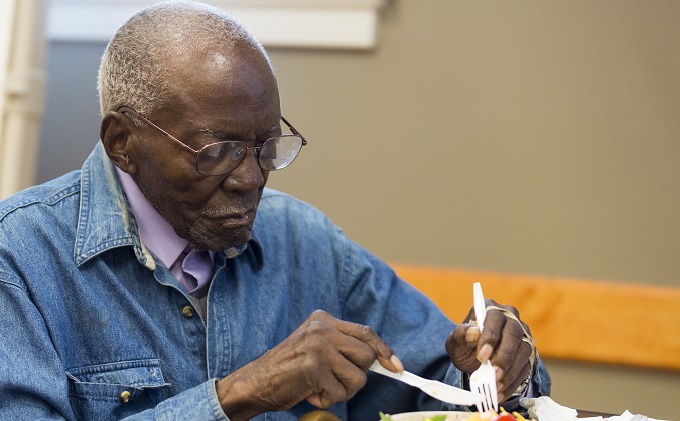 Senior Hunger
Check out the maps to find data on your county and state.