Why work at FRAC?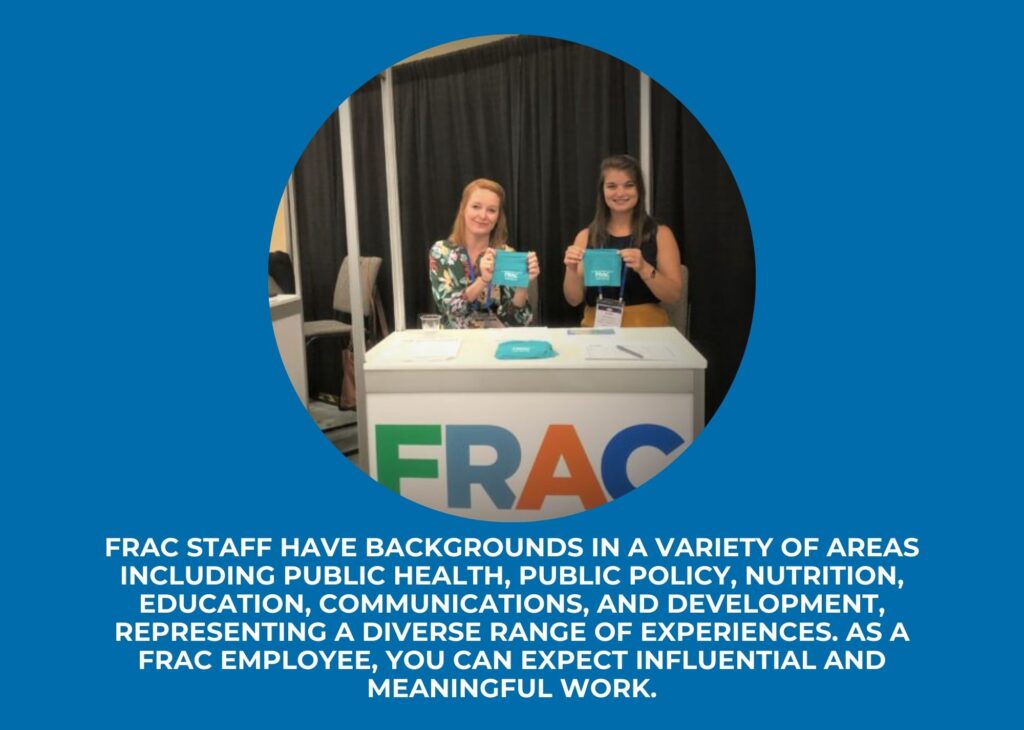 Workplace Culture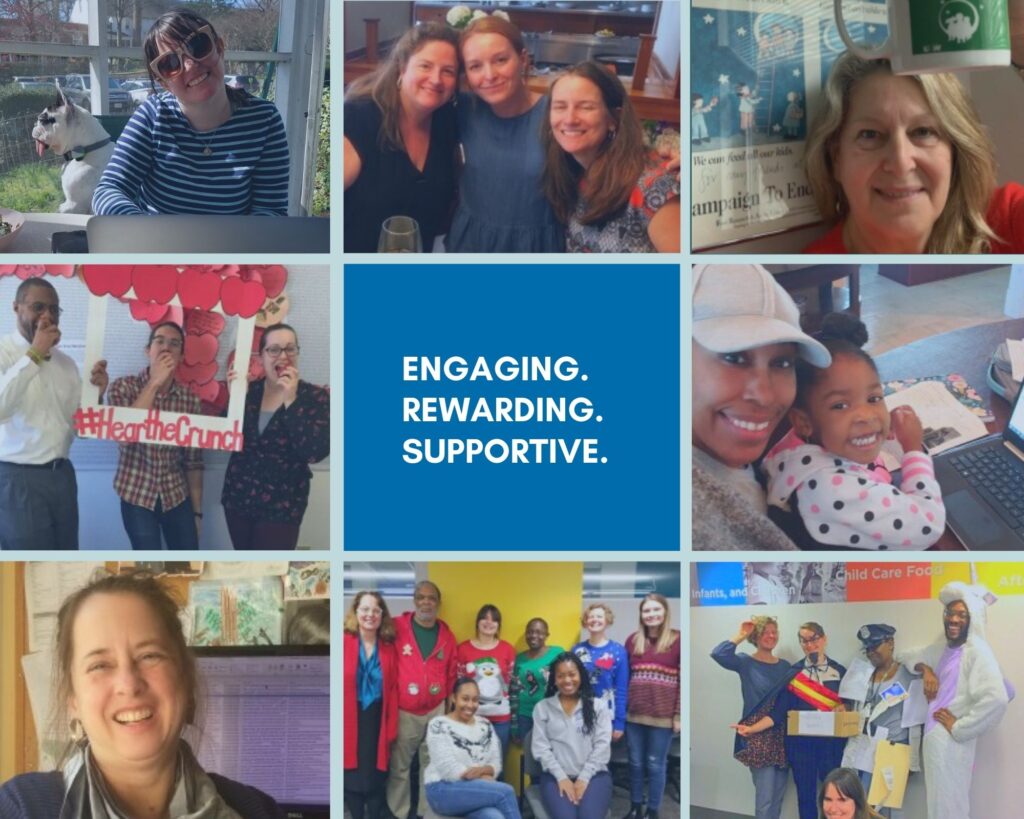 FRAC has created a family-like casual workplace, where employees often have the opportunity to take on new projects, and additional responsibilities. Our team-based culture highlights respect, communication, shared goals, and collaboration.
Staff Testimonials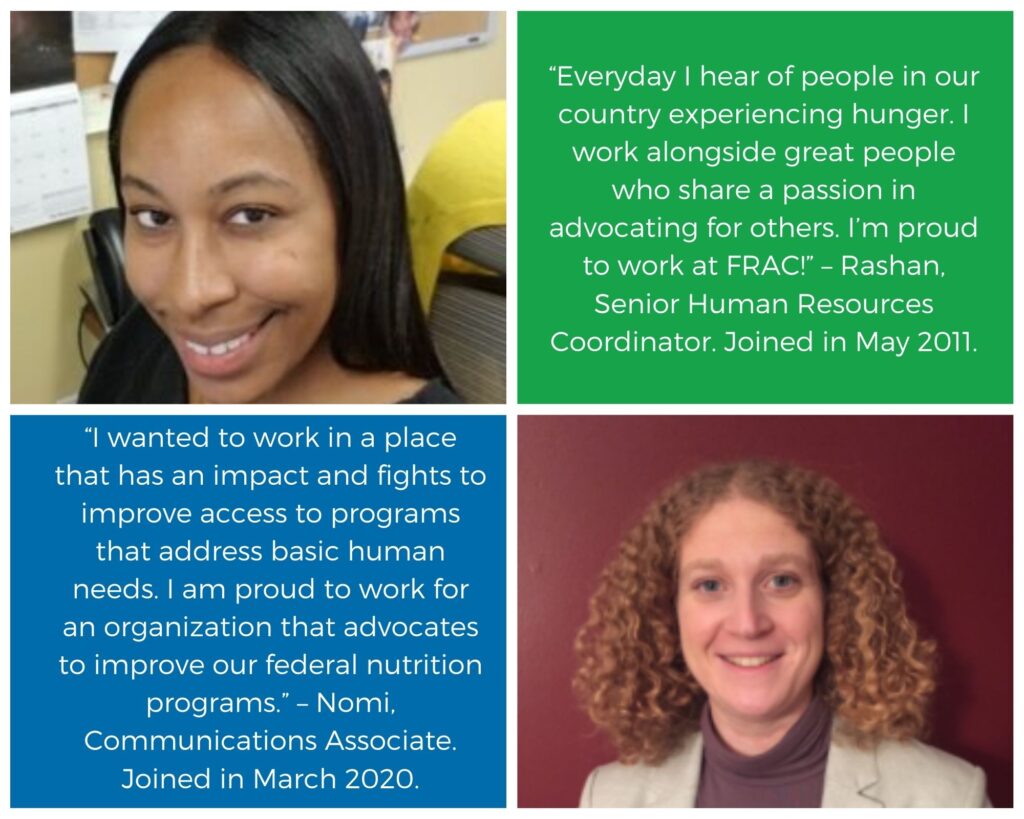 Statement from Our President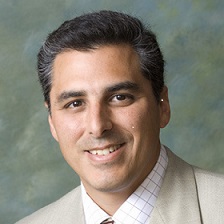 It is our goal to create an inclusive workplace that promotes and values diversity.  FRAC understands that each individual is unique, and therefore has a commitment to build a culture where differences are valued.  We welcome and encourage all qualified candidates with diverse experiences and backgrounds to apply. – Luis Guardia, FRAC President
What types of projects will you get to work on?
Benefits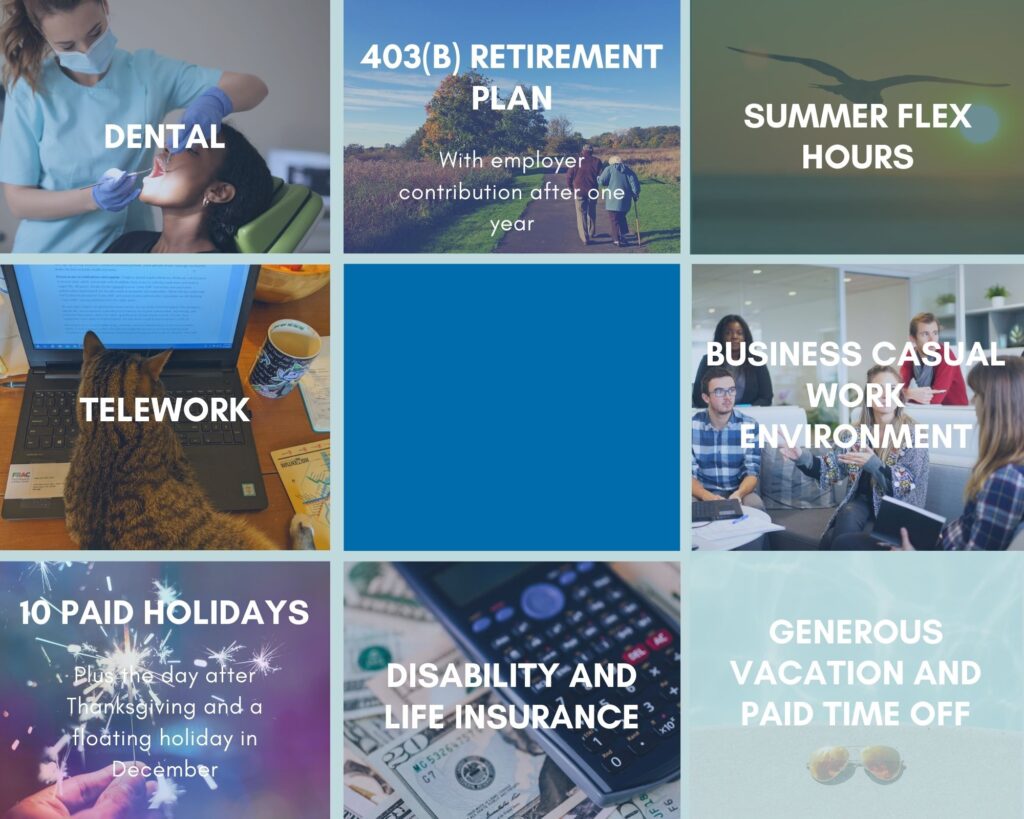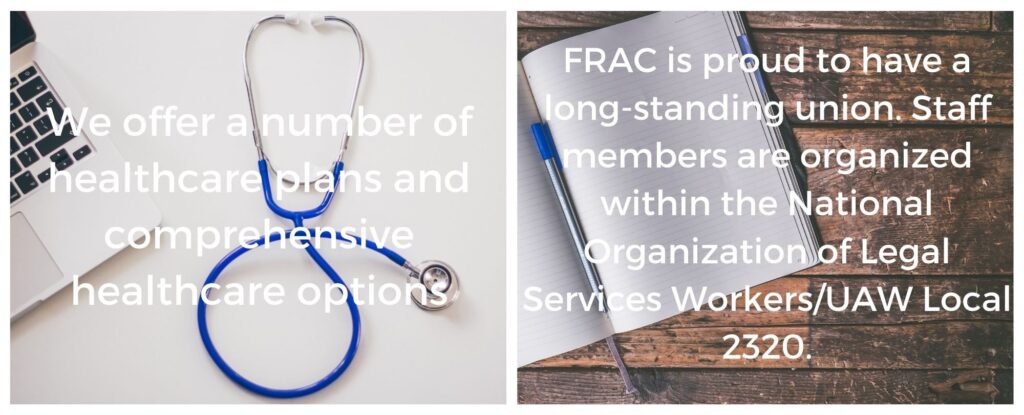 Equal Opportunity Statement

FRAC is an equal Opportunity/Affirmative Action employer that celebrates, encourages, and supports diversity and is committed to building an inclusive staff and work environment. FRAC prohibits discrimination against employees and applicants on the basis of race, religion, color, ethnic or national origin, citizenship status, sex, age, sexual orientation, gender identity or expression, family responsibility, personal appearance, genetic information, matriculation, political or union affiliation, or any other status protected by federal, state, or local law. FRAC strongly encourages candidates of color and candidates from underrepresented communities to apply.
Celebrating 50 Years of FRAC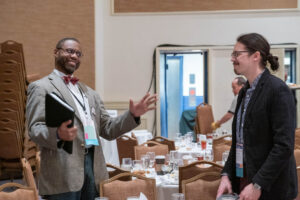 For over 50 years, FRAC has been the leading national organization working for more effective public and private policies to eradicate domestic hunger and undernutrition. Working alongside a national network of stakeholders, FRAC has been protecting and defending the federal nutrition programs through its research, analyses, technical assistance, and communications.