Across the lifespan, food insecurity increases the risk of poor health and contributes to increased health care utilization and costs. As a result, a growing number of health care systems and individual providers have recognized their role in identifying and addressing food insecurity in the health care setting (i.e., "screen and intervene"). The anti-hunger community is well-positioned to partner with health care systems and providers in this work given their expertise in food insecurity and food assistance.
FRAC and our partners have developed a number of free resources and tools to educate and equip health care and other community-based providers to effectively screen and intervene, including strategies to connect at-risk patients to the federal nutrition programs. Key resources and tools are highlighted below.
Addressing Food Insecurity in Health Care
Did you know?
More and more stakeholders screen and intervene for food insecurity and connect older adults to resources.
FRAC and partners have developed resources for stakeholders to screen and intervene.
---
Interested in learning more?
---
Interested in learning more? Check out these Screen & Intervene Resources & Tools.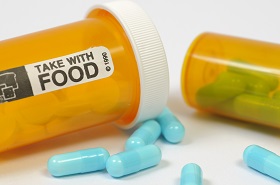 Hunger is a Health Issue
Learn more about the connections between food insecurity and health.
Other Publications & Resources