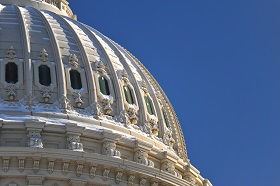 President Releases FY 2020 Budget
The President's FY 2020 budget was released on March 11. The budget includes deep cuts to SNAP, child nutrition programs, afterschool programs, Medicaid, housing assistance, and other crucial programs for low- and moderate-income people.
Check out FRAC's statement on the proposed budget. You can find the President's proposed budget here and the USDA FY 2020 budget summary here.
Read our analysis of the budget here.
FY 2019 Appropriations

Annual funding for federal nutrition programs is provided through the agriculture appropriations bill. The agriculture appropriations bill is one of 12 appropriations (spending) bills that the House and Senate pass each year to keep government programs funded.

On February 14, after months of continuing resolutions and a 35-day partial government shutdown, the House and Senate passed a bill (H.J.Res.31) to fund federal government operations through September 30. The President signed it into law on February 15.

FY 2019 Budget

On Monday, February 12, President Trump released his FY 2019 budget proposal. One key component: devastating proposed cuts to the Supplemental Nutrition Assistance Program (SNAP) that reflect a total disregard of the critical role SNAP plays as a first line of defense against hunger and poverty for tens of millions of Americans. Check out a

statement from FRAC President Jim Weill

. For a summary of proposed reductions to SNAP and an overview of how other critical nutrition and social safety net programs fare in the president's budget, check out

FRAC's newly released analysis

(pdf).

FY 2018 Appropriations

FY 2018 Budget

On Thursday, October 26, the House passed the Senate version of the FY2018 budget,

216-212

. This set up a fast-track process ("reconciliation") for the House and Senate to take up a tax cut bill.

On Wednesday, December 20, Congress passed its tax cut bill, 224-201. The bill gives huge tax cuts to wealthy individuals and large corporations, while giving tiny tax cuts – or tax increases – to millions of low- and moderate-income households, adding $1.5 trillion to the overall U.S. deficit. GOP leadership has made it clear that in order to pay for that deficit, they will consider deep cuts to critical human needs programs, like SNAP. Check out FRAC's statement on the passage of the GOP tax cut bill.

Background:

Refundable Tax Credits

The Earned Income Tax Credit (EITC) and the Child Tax Credit (CTC) are two of the federal government's more effective methods in which to lift individuals and families out of poverty. Both of these tax credits are refundable, meaning that they can reduce a filer's tax burden to zero and any remaining amount is treated as a direct refund to the filer.

Income thresholds for the EITC are dictated by marital status and number of children. Single childless workers can qualify for the EITC if their income is below $14,900 in the 2015 tax year.

The CTC is worth up to a maximum of $1,000 per child under the age of 17. Unlike the EITC, a family's CTC grows as their income grows.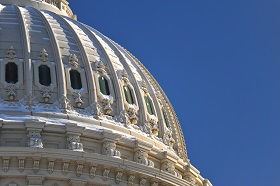 Did You Know?
Every year, Congress is supposed to follow a similar schedule of events throughout the budget and appropriations process. However, in recent years, this process has not always been followed — but the general schedule remains the same.