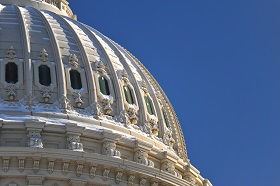 Contact Your Senators and Urge "No" Vote on Senate Tax Bill
The House voted to pass its version of the GOP tax bill, H.R.1 – Tax Cuts and Jobs Act, on Thursday, November 16, 227-205. Check out FRAC's alert on the House tax bill. Meanwhile, the Senate Finance Committee is marking up its version of the tax bill, with a full Senate vote expected after Thanksgiving. Both tax bills overwhelmingly benefit the wealthiest individuals and corporations, and will ultimately be paid for by cuts to critical programs, like SNAP, that serve low- and moderate-income people.
Contact your Senators today and urge a "no" vote on the Tax Cuts and Jobs Act, which will make hunger and poverty far worse in this country and will further deepen income inequality.
FY 2018 Budget

On Thursday, October 26, the House passed the Senate version of the FY2018 budget,

216-212

. This sets up a fast-track process ("reconciliation") for the House and Senate to take up a tax cut bill, heavily tilted to provide trillions of dollars in tax cuts for the wealthy at the expense of programs that serve low-and moderate-income people.

House Republicans are aiming to introduce their tax bill on November 1. The House Ways and Means Committee is expected to begin its markup of the bill the week of November 6, with House action on the bill estimated for the week of November 13. The Senate Finance Committee is expected to begin its own markup the week of November 13. GOP leadership's goal is to have a tax bill on the president's desk by year's end.

See FRAC's alert on why this budget resolution — and the tax bill it paves the way for — is so dangerous.

Background:

FY 2018 Appropriations

Annual funding for federal nutrition programs is provided through the agriculture appropriations bill. The agriculture appropriations bill is one of 12 appropriations bills that the House and Senate pass each year to keep government programs funded.

Although the House has passed its omnibus FY 2018 appropriations bill, the Senate is still working on its appropriations bills. We are currently operating under a Continuing Resolution (Public Law 115-56) that will expire on December 8.

Background

July 12 – House Appropriations Committee FY 2018 Agriculture Appropriations bill passed – see FRAC summary.
July 20 – Senate Appropriations Committee FY 2018 agriculture appropriations bill passed – see Committee release.
September 8 – President signed H.R.601 into Public Law 115-56, which funds the government through a continuing resolution and suspends the debt limit until December 8, while also providing supplemental appropriations for disaster relief.
September 14 – House 12-bill appropriations omnibus bill, H.R. 3354 (pdf) passed.
October 24 – Senate passed Congress's second disaster relief package, H.R. 2266 – Additional Supplemental Appropriations for Disaster Relief Requirements Act, 2017. The bill was sent to the President on October 25.
October 25 – Bill sent to the President.

Track the FY 2018 appropriations process, from subcommittee approval to final passage and public law.

2017 Appropriations

Refundable Tax Credits

The Earned Income Tax Credit (EITC) and the Child Tax Credit (CTC) are two of the federal government's more effective methods in which to lift individuals and families out of poverty. Both of these tax credits are refundable, meaning that they can reduce a filer's tax burden to zero and any remaining amount is treated as a direct refund to the filer.

Income thresholds for the EITC are dictated by marital status and number of children. Single childless workers can qualify for the EITC if their income is below $14,900 in the 2015 tax year.

The CTC is worth up to a maximum of $1,000 per child under the age of 17. Unlike the EITC, a family's CTC grows as their income grows.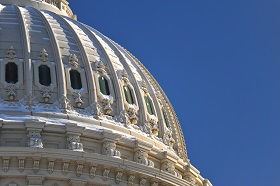 Did You Know?
Every year, Congress is supposed to follow a similar schedule of events throughout the budget and appropriations process. However, in recent years, this process has not always been followed — but the general schedule remains the same.