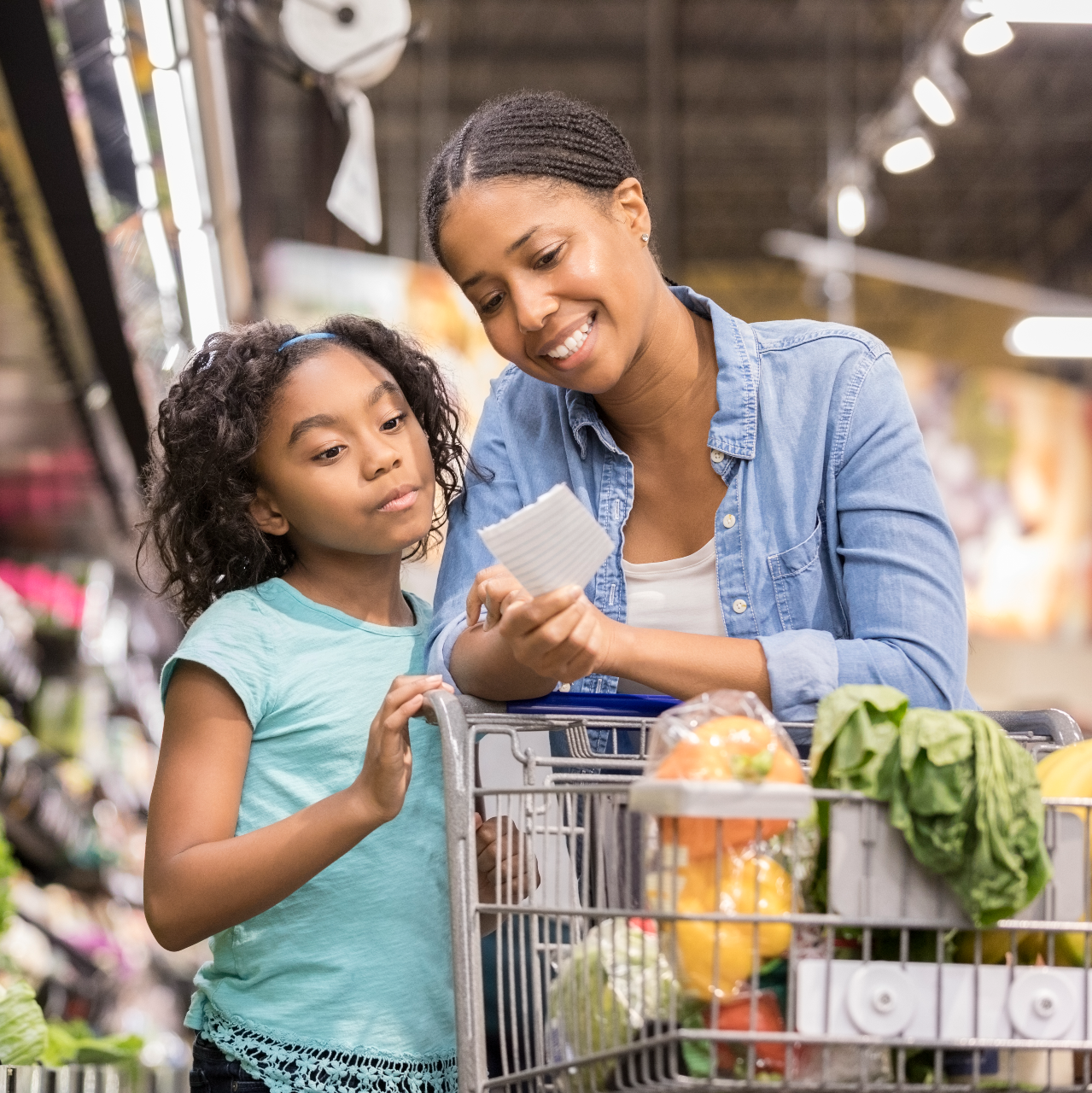 Enhance Access to SNAP Act (EATS Act) (S. 1488 / H.R. 3183)
The Enhance Access to SNAP Act (EATS Act) championed by Rep. Jimmy Gomez (D-CA) and Sen. Kirsten Gillibrand (D-NY) would put college students with lower incomes on an equal footing with other people in qualifying for SNAP. SNAP would no longer condition eligibility for most people attending college at least half time on performing work study, or 20 hours or more per week of outside employment.  
House of Representatives (H.R. 3138)
California
Alex Padilla (D-CA)
Connecticut
Richard Blumenthal (D-CT)
Hawaii
Mazie Hirono (D-HI)
Maryland
Chris Van Hollen (D-MD)
New Jersey
Cory Booker (D-NJ)
New York
Kirsten Gillibrand (D-NY)
Oregon
Ron Wyden (D-OR)
Pennsylvania
Bob Casey (D-PA)
John Fetterman (D-PA)
Rhode Island
Sheldon Whitehouse (D-RI)
Vermont
Bernie Sanders (I-VT)
Peter Welch (D-VT)
Wisconsin
Tammy Baldwin (D-WI)
Alabama
Terri Sewell (D-AL-7)
Arizona
Ruben Gallego (D-AZ-3)
Raul Grijalva (D-AZ-7)
California
Nanette Barragan (D-CA-44)
Salud Carbajal (D-CA-24)
Tony Cardenas (D-CA-29)
Judy Chu (D-CA-28)
Lou Correa (D-CA-46)
Jim Costa (D-CA-21)
Mark DeSaulnier (D-CA-10)
Anna Eshoo (D-CA-16)
John Garamendi (D-CA-8)
Robert Garcia (D-CA-42)
Jimmy Gomez (D-CA-34)
Josh Harder (D-CA-9)
Jared Huffman (D-CA-2)
Sara Jacobs (D-CA-51)
Sidney Kamlager (D-CA-37)
Ro Khanna (D-CA-17)
Barbara Lee (D-CA-12)
Mike Levin (D-CA-49)
Ted Lieu (D-CA-36)
Zoe Lofgren (D-CA-18)
Doris Matsui (D-CA-7)
Kevin Mullin (D-CA-15)
Grace Napolitano (D-CA-31)
Jimmy Panetta (D-CA-19)
Scott Peters (D-CA-50)
Katie Porter (D-CA-47)
Linda Sanchez (D-CA-38)
Adam Schiff (D-CA-30)
Eric Swalwell (D-CA-14)
Mark Takano (D-CA-39)
Mike Thompson (D-CA-4)
Norma Torres (D-CA-35)
Juan Vargas (D-CA-52)
Colorado
Yadira Caraveo (D-CO-8)
Diana DeGette (D-CO-1)
Connecticut
Jahana Hayes (D-CT-5)
Washington, D.C.
Eleanor Holmes Norton (D-DC-At Large)
Florida
Kathy Castor (D-FL-14)
Lois Frankel (D-FL-22)
Maxwell Frost (D-FL-10)
Darren Soto (D-FL-9)
Georgia
Hank Johnson (D-GA-4)
Lucy McBath (D-GA-7)
Nikema Williams (D-GA-5)
Hawai'i
Jill Tokuda (D-HI-2)
Illinois
Sean Casten (D-IL-6)
Danny Davis (D-IL-7)
Bill Foster (D-IL-11)
Chuy García (D-IL-4)
Jonathan Jackson (D-IL-1)
Robin Kelly (D-IL-2)
Raja Krishnamoorthi (D-IL-8)
Mike Quigley (D-IL-5)
Delia Ramirez (D-IL-3)
Jan Schakowsky (D-IL-9)
Lauren Underwood (D-IL-14)
Indiana
Andre Carson (D-IN-7)
Frank Mrvan (D-IN-1)
Kentucky
Morgan McGarvey (D-KY-3)
Louisiana
Troy Carter (D-LA-2)
Massachusetts
Jake Auchincloss (D-MA-4)
Katherine Clark (D-MA-5)
Bill Keating (D-MA-9)
Stephen Lynch (D-MA-8)
Jim McGovern (D-MA-2)
Seth Moulton (D-MA-6)
Ayanna Pressley (D-MA-7)
Lori Trahan (D-MA-3)
Maryland
Kweisi Mfume (D-MD-7)
Jamie Raskin (D-MD-8)
David Trone (D-MD-6)
Maine
Chellie Pingree (D-ME-1)
Michigan
Haley Stevens (D-MI-11)
Shri Thanedar (D-MI-13)
Rashida Tlaib (D-MI-12)
Minnesota
Betty McCollum (D-MN-4)
Ilhan Omar (D-MN-5)
Mississippi
Bennie Thompson (D-MS-2)
North Carolina
Alma Adams (D-NC-12)
Deborah Ross (D-NC-2)
New Hampshire
Ann Kuster (D-NH-2)
New Jersey
Josh Gottheimer (D-NJ-5)
Andy Kim (D-NJ-3)
Donald Norcross (D-NJ-1)
Frank Pallone (D-NJ-6)
Bill Pascrell (D-NJ-9)
Donald Payne (D-NJ-10)
Bonnie Watson Coleman (D-NJ-12)
New Mexico
Teresa Leger Fernandez (D-NM-3)
Melanie Stansbury (D-NM-1)
Nevada
Steven Horsford (D-NV-4)
Dina Titus (D-NV-1)
New York
Jamaal Bowman (D-NY-16)
Yvette Clarke (D-NY-9)
Adriano Espaillat (D-NY-13)
Dan Goldman (D-NY-10)
Brian Higgins (D-NY-26)
Grace Meng (D-NY-6)
Jerry Nadler (D-NY-12)
Alexandria Ocasio-Cortez (D-NY-14)
Paul Tonko (D-NY-20)
Ritchie Torres (D-NY-15)
Nydia Velázquez (D-NY-7)
Oregon
Earl Blumenauer (D-OR-3)
Val Hoyle (D-OR-4)
Andrea Salinas (D-OR-6)
Pennsylvania
Brendan Boyle (D-PA-2)
Madeleine Dean (D-PA-4)
Dwight Evans (D-PA-3)
Summer Lee (D-PA-12)
Mary Gay Scanlon (D-PA-5)
Tennessee
Steve Cohen (D-TN-9)
Texas
Colin Allred (D-TX-32)
Greg Casar (D-TX-35)
Joaquin Castro (D-TX-20)
Jasmine Crockett (D-TX-30)
Henry Cuellar (D-TX-28)
Lizzie Fletcher (D-TX-7)
Vicente Gonzalez (D-TX-34)
Al Green (D-TX-9)
Sheila Jackson Lee (D-TX-18)
Sylvia Garcia (D-TX-29)
Virginia
Gerry Connolly (D-VA-11)
Bobby Scott (D-VA-3)
Vermont
Becca Balint (D-VT-At Large)
Washington
Suzan DelBene (D-WA-1)
Pramila Jayapal (D-WA-7)
Derek Kilmer (D-WA-6)
Rick Larsen (D-WA-2)
Kim Schrier (D-WA-8)
Adam Smith (D-WA-9)
Marilyn Strickland (D-WA-10)
Wisconsin
Gwen Moore (D-WI-4)
Mark Pocan (D-WI-2)