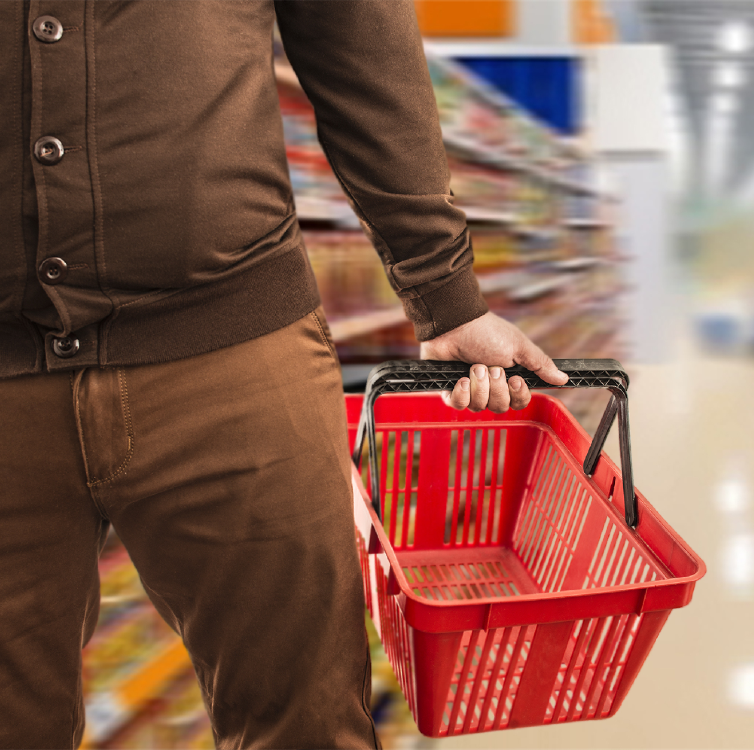 Hot Foods Act (S. 2258 / H.R. 3519)
The Hot Foods Act championed by Rep. Grace Meng (D-NY) would permanently end the prohibition on use of SNAP benefits to purchase hot prepared foods from food retailers. The proposed change would afford SNAP customers broader choices available to other food shoppers.
House of Representatives (H.R.3519)
California
Alex Padilla (D-CA)
Colorado
Michael Bennet (D-CO)
John Hickenlooper (D-CO)
Connecticut
Richard Blumenthal (D-CT)
Maryland
Ben Cardin (D-MD)
Chris Van Hollen (D-MD)
New York
Kirsten Gillibrand (D-NY)
Rhode Island
Sheldon Whitehouse (D-RI)
Vermont
Bernie Sanders (I-VT)
Peter Welch (D-VT)
Arizona
Raul Grijalva (D-AZ-7)
California
Nanette Barragan (D-CA-44)
Julia Brownley (D-CA-26)
Salud Carbajal (D-CA-24)
Tony Cardenas (D-CA-29)
Judy Chu (D-CA-28)
Lou Correa (D-CA-46)
Jim Costa (D-CA-21)
Mark DeSaulnier (D-CA-10)
Robert Garcia (D-CA-42)
Jimmy Gomez (D-CA-34)
Josh Harder (D-CA-9)
Jared Huffman (D-CA-2)
Sara Jacobs (D-CA-51)
Ro Khanna (D-CA-17)
Mike Levin (D-CA-49)
Jimmy Panetta (D-CA-19)
Katie Porter (D-CA-47)
Linda Sanchez (D-CA-38)
Adam B. Schiff (D-CA-30)
Juan Vargas (D-CA-52)
Colorado
Yadira Caraveo (D-CO-8)
Brittany Pettersen (D-CO-7)
Connecticut
Jahana Hayes (D-CT-5)
Washington, D.C.
Eleanor Holmes Norton (D-DC-At Large)
Florida
Kathy Castor (D-FL-14)
Sheila Cherfilus-McCormick (D-FL-20)
Lois Frankel (D-FL-22)
Maxwell Frost (D-FL-10)
Georgia
Nikema Williams (D-GA-5)
Guam

James C. Moylan (R-GU-At Large)
Hawaii
Jill Tokuda (D-HI-2)
Illinois
Sean Casten (D-IL-6)
Jonathan Jackson (D-IL-1)
Robin Kelly (D-IL-2)
Eric Sorensen (D-IL-17)
Iowa
Zach Nunn (R-IA-3)
Indiana
Andre Carson (D-IN-7)
Kentucky
Morgan McGarvey (D-KY-3)
Maryland
Glenn Ivey (D-MD-4)
Jamie Raskin (D-MD-8)
Massachusetts
Jake Auchincloss (D-MA-4)
Bill Keating (D-MA-9)
Stephen Lynch (D-MA-8)
Jim McGovern (D-MA-2)
Michigan
Debbie Dingell (D-MI-6)
Elissa Slotkin (D-MI-7)
Rashida Tlaib (D-MI-12)
Minnesota
Angie Craig (D-MN-2)
Missouri
Cori Bush (D-MO-1)
Emanuel Cleaver (D-MO-5)
New Hampshire
Ann Kuster (D-NH-2)
Chris Pappas (D-NH-1)
New Jersey
Josh Gottheimer (D-NJ-5)
Andy Kim (D-NJ-3)
Donald Payne (D-NJ-10)
Bonnie Watson Coleman (D-NJ-12)
New Mexico
Teresa Leger Fernandez (D-NM-3)
Gabe Vasquez (D-NM-2)
New York
Yvette Clarke (D-NY-9)
Anthony D'Esposito (R-NY-4)
Adriano Espaillat (D-NY-13)
Andrew Garbarino (R-NY-2)
Dan Goldman (D-NY-10)
Nick LaLota (R-NY-1)
Mike Lawler (R-NY-17)
Nicole Malliotakis (R-NY-11)
Grace Meng (D-NY-6)
Joe Morelle (D-NY-25)
Jerry Nadler (D-NY-12)
Alexandria Ocasio-Cortez (D-NY-14)
Paul Tonko (D-NY-20)
Ritchie Torres (D-NY-15)
Nydia Velazquez (D-NY-7)
Nevada
Dina Titus (D-NV-1)
North Carolina
Alma Adams (D-NC-12)
Donald G. Davis (D-NC-1)
Kathy Manning (D-NC-6)
Ohio
Emilia Strong Sykes (D-OH-13)
Oregon
Suzanne Bonamici (D-OR-1)
Pennsylvania
Dwight Evans (D-PA-3)
Brian Fitzpatrick (R-PA-1)
Summer Lee (D-PA-12)
Rhode Island
Seth Magaziner (D-RI-2)
Tennessee
Steve Cohen (D-TN-9)
Texas
Colin Allred (D-TX-32)
Jasmine Crockett (D-TX-30)
Lizzie Fletcher (D-TX-7)
Sylvia Garcia (D-TX-29)
Al Green (D-TX-9)
Virginia
Abigail Spanberger (D-VA-7)
Vermont
Becca Balint (D-VT-At Large)
Washington
Derek Kilmer (D-WA-6)
Adam Smith (D-WA-9)
Wisconsin
Mark Pocan (D-WI-2)
Drrick Van Orden (R-WI-3)