January 7, 2019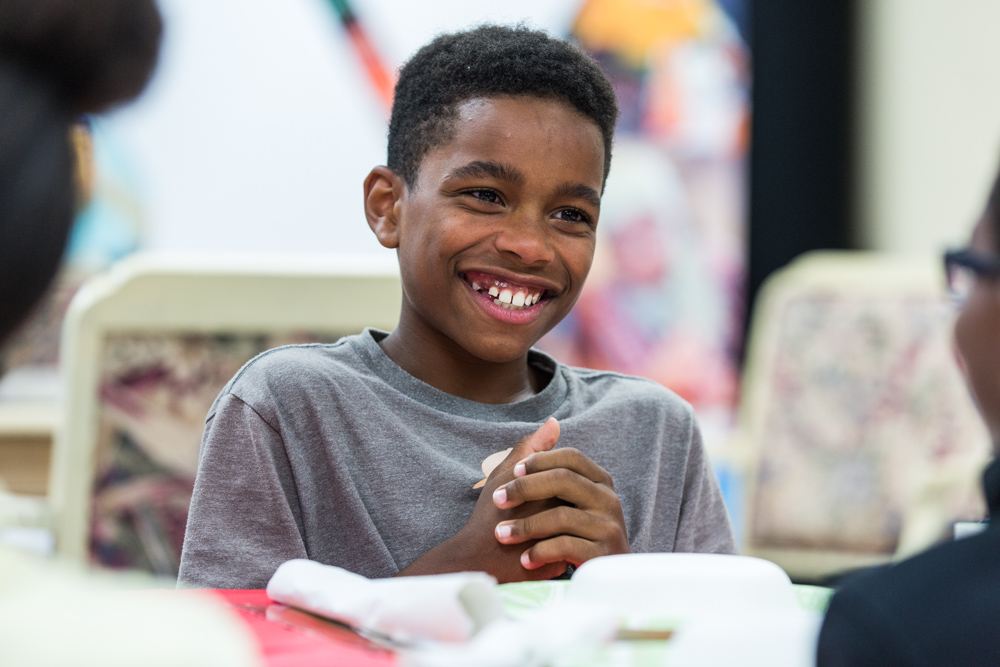 When the school day ends, far too many children return home to empty refrigerators and bare cupboards. The federal Afterschool Nutrition Programs provide healthy meals and snacks to children to ensure they are fed after school (and on weekends and during school holidays). According to FRAC's latest Afterschool Suppers: A Snapshot of Participation report, the District of Columbia had the highest participation in the nation of children in the Afterschool Supper Program, with a 31.6 percent increase in participation between October 2016 and October 2017.
However, D.C. still has much room to grow: in October 2017, D.C. served only 21.7 children afterschool suppers for every 100 that received free and reduced-price school lunch. We at D.C. Hunger Solutions (DCHS) are building upon the District's success to further grow participation in afterschool meals.
We are still celebrating the passage of the Healthy Parks Amendments Act of 2018, which became law in November 2018. The new law requires the D.C. Department of Parks and Recreation (DPR) to offer all youth attending a DPR-sponsored afterschool enrichment program a supper through the Afterschool Nutrition Programs. DPR is one of the largest providers of afterschool programming in the District, and increasing the reach of afterschool meals through DPR will help ensure more low-income children receive a supper once their classes wrap up for the day.
The passage of the Act was driven by a broad-based collaboration. DCHS worked with diverse stakeholders — afterschool program providers, food vendors, and others — to better understand how to expand the reach of afterschool meals in D.C., and later draft the language that would become the basis for the Healthy Parks Amendments Act. Councilmember Mary Cheh played a key role in developing the Act. After the drafting process, DCHS worked with our diverse coalition partners to educate the community about the benefits of afterschool meals and to galvanize support for the bill.
Now that the Healthy Parks Amendments Act is officially law, the next step for DCHS and the District is to ensure its full implementation. DCHS is advocating for full funding to implement the Act, and we are providing technical assistance and advice to DPR as they serve more afterschool meals to more children. DCHS is also partnering with afterschool program providers, youth advocacy groups, and grant-making organizations to secure more funding for afterschool programs — the sites where children access afterschool suppers and snacks.
DCHS hopes that our efforts, alongside those of our partners and other advocates, will expand the reach of both afterschool programs and meals in 2019 and beyond so more children have the opportunity to learn, be active, stay safe, and eat healthy while their parents are working. By forging strategic partnerships and providing outreach and technical assistance, we are connecting more children with afterschool meals and hoping to continue leading the nation in participation in the Afterschool Nutrition Programs.
To learn more about D.C. Hunger Solutions, visit the DCHS website.