In the Spotlight
Road to the Farm Bill
Access to food should not have a time limit.
As members of Congress continue working toward a 2023 Farm Bill, we need to set the record straight on the current SNAP time limit rules, how they were enacted and implemented, and why, instead of worsening them.
Congress should pass legislation, the Improving Access to Nutrition Act of 2023 to end SNAP time limits entirely.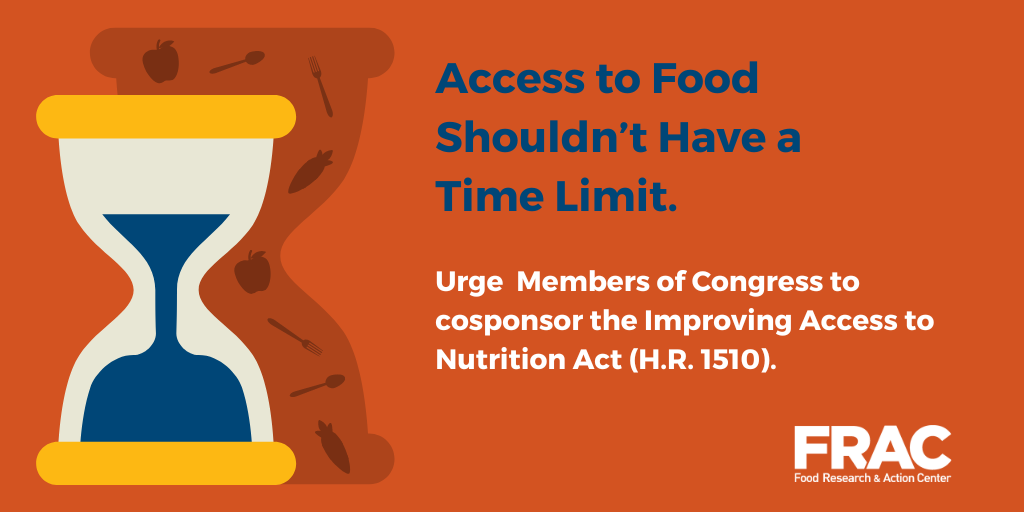 Farm Bill 2023
Congress must protect and strengthen SNAP in the Farm Bill