When school lets out, millions of low-income children lose access to the school breakfasts, lunches, and afterschool snacks they receive during the regular school year. The Summer Nutrition Programs help fill this gap by providing free meals and snacks to children who might otherwise go hungry.
Quick Facts
The Summer Nutrition Programs include the Summer Food Service Program, the School Breakfast Program, and the National School Lunch Program.
During July 2015, the programs served nearly 3.2 million low-income children across the country.
Only 1 in 6 six low-income children who ate a school lunch during the 2014–2015 school year were reached by the Summer Nutrition Programs in July 2015.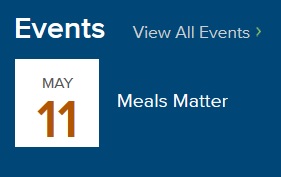 Summer Meals Matter Events
Sign up here for FRAC's Summer Meals Matter conference calls and webinars.
The Benefits of Summer Meals

The Summer Nutrition Programs provide free meals and snacks to children 18 and under at sites in low-income communities or that serve primarily low-income children. Most summer meal sites provide educational, enrichment, and recreational activities that keep children learning, active, and safe when school is not in session. These programs contribute to children's healthy growth and development by providing them with nutritious meals and snacks over the summer months, a time when children can be more at risk for hunger and weight gain.

How the Summer Nutrition Programs Work

Two federal nutrition programs exist to feed children during the summer months — the Summer Food Service Program (SFSP) and the National School Lunch Program (NSLP). Local governments, school districts, and nonprofits can sponsor summer meal sites, which may be located at schools, parks, recreation centers, housing projects, migrant centers, Indian reservations, YMCAs, Boys and Girls Clubs, houses of worship, camps, summer school, and other places where children congregate.

Sponsors receive reimbursement

for each eligible meal and snack served at meal sites.

Serving High Quality Summer Meals

All meals served through the Summer Nutrition Programs must meet the U.S. Department of Agriculture's

nutritional guidelines,

but there are opportunities to build upon the standards. When sites serve nutritious and appealing meals and snacks, it can help attract children to sites and increase the likelihood that they consistently participate.

Find out about additional steps sponsors can take to build high quality summer meal sites: Standards of Excellence, improve vended meals and vendor relations, and use more local foods.
Learn More:
Find out How to Prepare, Promote, and Execute Summer Nutrition Programs
Comprehensive outreach, improved policies, and expanded partnerships with national, state, and local stakeholders are key strategies to increasing participation in the Summer Nutrition Programs. Check out these resources:
Cities Combating Hunger through the Afterschool and Summer Nutrition Programs (CHAMPS)
CHAMPS (Cities Combating Hunger through Afterschool and Summer Meal Programs), a partnership between FRAC and the National League of Cities (NLC), aims to reduce childhood hunger by expanding participation in federally subsidized afterschool and summer nutrition programs.
Funded by the Walmart Foundation, CHAMPS provides city officials with funding, technical assistance, and training opportunities to increase participation in year-round out-of-school programs that serve healthy meals. Since the project started in 2012, funds have been dispersed to more than 25 cities. In the summer of 2015 alone, CHAMPS cities served 36,779 children.