August 29, 2022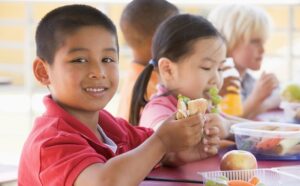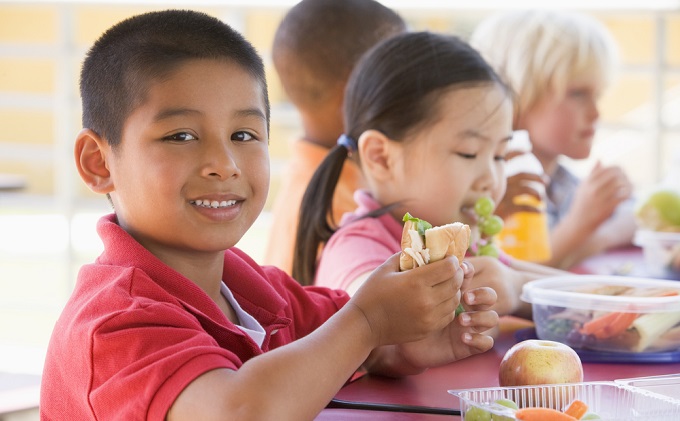 Millions of children eat school breakfast and lunch daily at schools across the nation. To better understand the far-reaching benefits of the School Nutrition Programs, The Rockefeller Foundation and The Center for Good Food Purchasing published True Cost of Food: School Meals Case Study in November 2021. The report used a True Cost Accounting methodology, which considers the multiple dimensions of a food product, program, or system, to examine the School Nutrition Programs.
The study found that these programs are a bargain:
costing $18.7 billion annually and
yielding at least $39.5 billion in economic equity and human health benefits, creating a net benefit of $21 billion.
The application of True Cost Accounting to school meals in the U.S. can enhance our understanding of the impact programs such as school lunch and breakfast have on students, families, and communities. It can also help policymakers understand the broader societal effects of the food we eat.
The report identified the following opportunities for additional program investments that would lead to at least $10 billion more in benefits.
Maximize participation in the school meal programs. The school meal programs serve nearly 45 million meals per day, yet are underutilized. Many students who qualify for free and reduced-price meals at school do not participate. Stigma associated with participating in school meals can pose a challenge for school food service operations seeking to maximize participation rates. If every eligible student took part in the programs, the number of meals served would increase by 40 percent. Serving school meals to more children would result in a reduction in food insecurity and poverty, improved diet-related disease conditions, and reduced food waste.
Improve the dietary composition of school meals. The National School Lunch Program (NSLP) provides free or reduced-price lunches to 84 percent of low-income, food-insecure households with school-age children, raising more than 722,000 children above the poverty threshold and ensuring they receive the nourishment necessary to succeed in school. Approximately 30 million children participate, consuming as much as half of their daily calories through school meals during the week. School meals score better than average on the Healthy Eating Index, a measure of diet quality based on the Dietary Guidelines for Americans, but there is room for improvement. Making changes to the foods served could lead to further improvement in diet-related disease conditions, increased participation, and potential environmental benefits such as a reduction in greenhouse gas emissions, water depletion, land use, and eutrophication.
Optimize procurement to purchase more sustainable and locally sourced food.
The volume of food procured through the School Nutrition Programs makes the school system one of the largest public purchasers of food. Food purchased for these programs is largely reflective of the food available in the U.S. food system. Consequently, these purchases often result in the same negative true costs associated with the broader food system. Utilizing school food budgets while moving towards more sustainable practices would result in benefits such as new jobs, reduction in CO2 emissions and water use, and less use of pesticides. Sustainable practices could include increasing local procurement, reducing use of conventionally raised grain-fed beef, and replacing commonly purchased conventional produce items with certified USDA organic. The benefits of Farm to School programs, which can be found in every state, are gaining increased recognition across the country and should be enhanced.
A Growing Movement Towards Free School Meals for All
The report also highlights the growing movement towards providing free school meals for all children.
Research and practice suggest that providing free school meals to all students without the burden of income eligibility would enable students that may hover at or slightly above the income threshold to
receive the financial and health benefits of free, healthy meals;
mitigate problems of stigmatization;
eliminate the administrative burdens of meal applications and lunch debt on students, families, and administrators; and
translate into better academic performance and lasting improved health outcomes.
Additionally, an increase in economies of scale for school meals may allow many schools to provide better food at the reimbursement rate and have an even greater beneficial impact on local economies and the environment. California and Maine have already enacted legislation to serve free school meals for all children permanently.
School meals are essential for the health and economic stability of communities. It is important to analyze the impact that school meal policy recommendations would have across multiple areas and to aim for the best value, not just the lowest cost.