July 3, 2020
Senate Agriculture Committee Ranking Member Debbie Stabenow (D-MI) took to the Senate floor yesterday, July 1, to lead speeches on the urgency for the Senate to take up a COVID-19 recovery package that must include boosts to SNAP. Watch the speeches starting at the 10:27:42 mark. Senator Stabenow was joined by Senators Sherrod Brown (D-OH), Amy Klobuchar (D-MN), Ron Wyden (D-OR), Jeff Merkley (D-OR), and Bob Casey (D-PA) in amplifying the urgent need to boost SNAP in the next COVID-19 recovery package. Other senators joined in on social media.
Below are some of the statements that the senators made on the floor and on Twitter.
On the Senate floor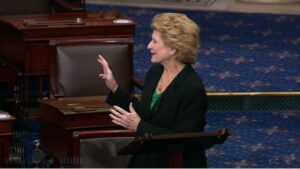 "For these people, hunger is not a partisan issue. It is not a political issue … for many of them, SNAP is a vital lifeline."
"Right now, the average food benefit under SNAP is $4.17/day. We're asking for a 15% increase during this pandemic. We ought to all be looking at these numbers, and going, come on …"
—Senator Stabenow on the Senate floor, as quoted in @fractweets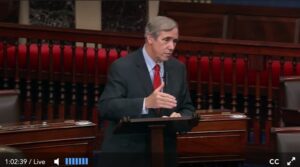 "My question to you is does hunger take a vacation?"
—Sen. Jeff Merkley on the Senate floor, as quoted in @fractweets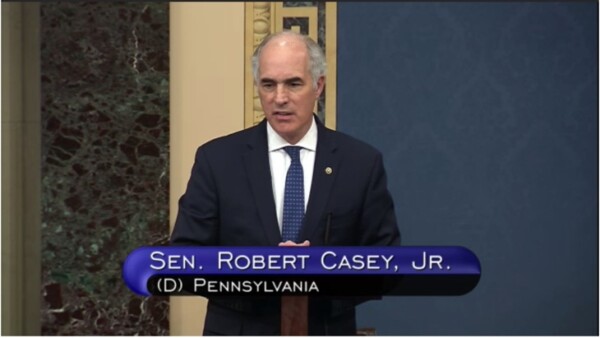 "We can't say we're doing enough if we don't invest in SNAP."
—Senator Bob Casey on the Senate floor, as quoted in @fractweets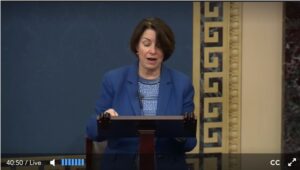 "The middle of a pandemic is the wrong time to be cutting SNAP benefits."
—Senator Amy Klobuchar on the Senate floor, as quoted in @fractweets
Other Senators Got Vocal on Social
"We must #BoostSNAPNow. Hungry families across the country are wondering where their next meal will come from. Congress can provide quick relief NOW by passing a 15% increase in the maximum SNAP benefit."
—Senator Sherrod Brown on Twitter
"I stand with @SenStabenow and @fractweets in raising SNAP benefits to help families keep food on the table while weathering the COVID-19 pandemic. #BoostSNAPNow"
—Senator Chris Coons (D-DE) on Twitter
"SNAP is a critical part of America's food supply and provides nutritious meals to millions of Americans in need. The current pandemic has exacerbated food insecurity across the nation. We need to #BoostSNAPNow."
—Senator Ed Markey (D-MA) on Twitter
"Families nationwide need as much help as possible to make ends meet. No one should wonder where their next meal is coming from. SNAP not only provides necessary relief, but it's proven to boost the local economy leading to higher employment rates. Congress must #BoostSNAPNow."
—Senator Mazie Hirono (D-HI) on Twitter
"Food insecurity across our nation has increased significantly during the COVID-19 pandemic. One of the best ways to fight hunger & stimulate our economy is through the SNAP program. I'm urging the Senate to include increased SNAP benefits in our next COVID package. #BoostSNAPNow"
—Senator Doug Jones (D-AL) on Twitter
Lend Your Voice During the Two-Week 4th of July Recess
Call, email, or tweet at your Senators during the recess and urge them upon returning to DC, to quickly pass a COVID-19 relief bill that must include a boost to SNAP benefits. This will ensure that individuals and families struggling against hunger can put food on the table and would also stimulate the economy.