October 18, 2018
National School Lunch Week 2018 is the perfect time to applaud school districts for expanding access to school lunch (and breakfast) by adopting community eligibility. Community eligibility reduces barriers to school meal participation by allowing high-poverty schools to offer breakfast and lunch at no cost to all students while also eliminating the school meal application process. Data show that participation in community eligibility is on the rise due to the many benefits it has on school meals participation and program operations. Schools that implement community eligibility frequently see participation in school breakfast and lunch programs increase, meaning more children are getting the nutrition they need to learn throughout the day. School staff appreciate the simplified administrative processes that community eligibility provides. In these ways and more, community eligibility is a win for everyone.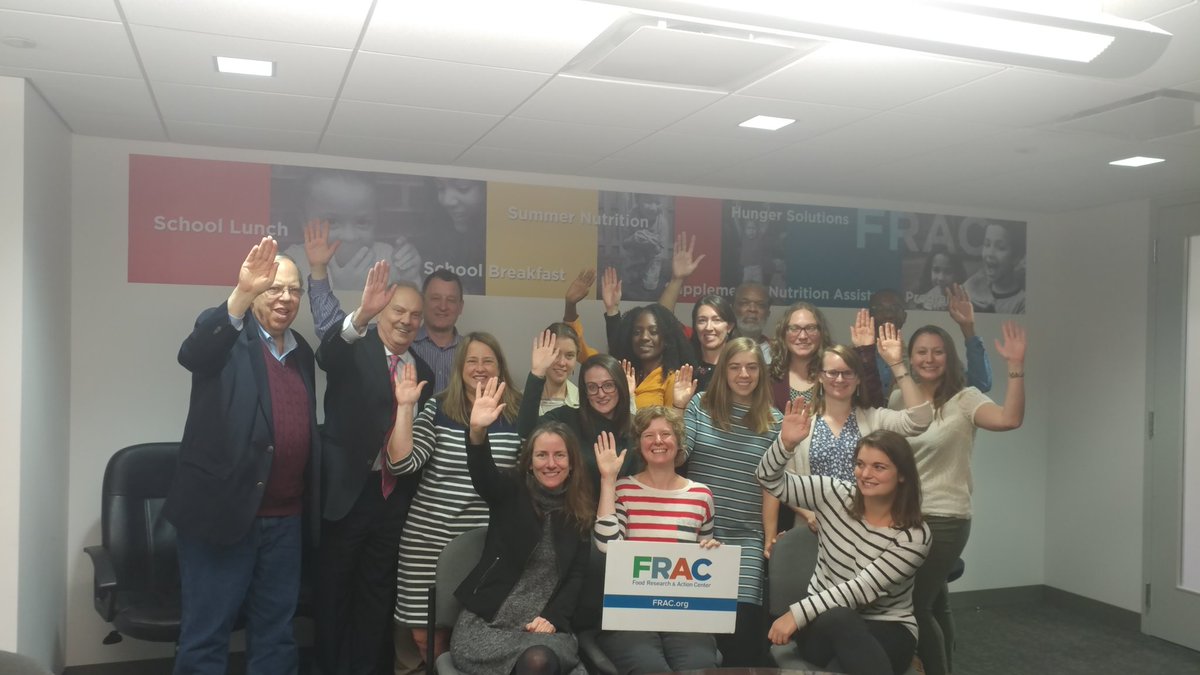 Raise your hand for the many school districts across the country that are stepping up to the challenge of fighting hunger in their schools by adopting community eligibility. Below are just a few model school districts that show how invaluable community eligibility and school meals are for students.
Austin Independent School District (AISD), Austin, TX
AISD expanded community eligibility to an additional 14 schools at the beginning of the 2018–2019 school year, resulting in 43 total schools operating community eligibility in the district. The district has prioritized increasing school breakfast participation by operating breakfast after the bell programs, such as breakfast in the classroom and "grab and go," in 52 of its schools, with plans to expand further.
‣  "Community eligibility helps us expand food access in Austin by making meals free to all students on campus. When meals are accessible to all students, they become a way to build community and relationships. Community eligibility helps make our campuses become welcoming places that are focused on the whole child." Anneliese Tanner, Executive Director, AISD Food Services and Warehouse Operations
 Sacramento City Unified School District (SCUSD), Sacramento, CA
SCUSD is a great example of a school district thinking critically about which federal provisions ensure low-income students have access to school meals at no cost. SCUSD has adopted community eligibility in 58 of its 80 schools during the 2018–2019 school year, reaching more than 7,000 students. Using community eligibility data, the school district realized that 14 schools using non-pricing to offer free school breakfast could adopt community eligibility and offer school lunch at no cost as well. The school district also had also been using Provision 2 in some schools to serve breakfast and lunch at no cost, but then shifted to using community eligibility at these schools so that families would no longer have to submit school meal applications.
‣  "SCUSD was excited to offer community eligibility to 58 of the 80 schools we serve for the 2018–2019 school year and beyond. Now 7,178 more students have access to free school meals without the burden of a meal application." Diana Flores, SCUSD Director of Nutrition Services
 Lee County Schools, Fort Myers, FL
This year, Lee County Schools began offering free breakfast and lunch districtwide to all students through community eligibility. The district implemented community eligibility in all 85 schools because they knew it would benefit students, the school district, and the community as a whole. The district has already seen an increase in participation among students who otherwise would have had to pay for meals and students who previously qualified for free and reduced-price meals. The district attributes this success to students no longer feeling a stigma attached to participating in school meals because all students now eat at no cost.
‣  "There was a stigma that students felt when they were getting school meals on the free or reduced-price program. They didn't want to be singled out as the kid who got free school meals, so some were passing on the meals just to avoid that feeling. Now with community eligibility, everyone is on the same playing field, and no one stands out more than the other since all meals are at no charge to all of our students." Lauren Couchois, Lee County Schools Director of Food and Nutrition Services and Warehouse Operations
 It's impossible to feature all school districts doing amazing work through community eligibility in just one blog post. If there is a school district in your community that recently adopted or expanded the use of community eligibility, use National School Lunch Week 2018 as an opportunity to raise your hand for the important work they are doing to feed hungry students.
For more information on community eligibility, visit FRAC.org.