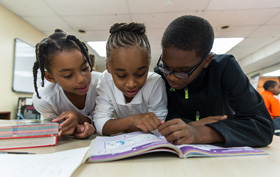 Check out Afterschool Suppers: A Snapshot of Participation, its first-ever report on participation data in the Afterschool Nutrition Programs
The Afterschool Nutrition Programs provide federal funding to serve nutritious meals and snacks to children and teens at schools, community and recreation centers, Boys and Girls Clubs, YMCA's and other sites that offer educational and enrichment activities after school, on weekends, and during school holidays.
Afterschool meals and snacks are available through the Child and Adult Care Food Program and the National School Lunch Program. These programs are administered at the federal level by the U.S. Department of Agriculture (USDA), and in each state typically through the department of education, health, or agriculture. To find out the agency that administers the program in your state, check USDA's list of state administering agencies.
Quick Facts
Funding for afterschool meals became available nationwide through the Healthy, Hunger Free Kids Act, so there is much work to do to increase the number of children who participate.
School-aged children have higher daily intake of fruits, vegetables, milk, and key nutrients like calcium, vitamin A, and folate on days they eat afterschool meals compared to days they do not.
Offering afterschool meals can help draw children into educational and enrichment activities and programming after school.
Equal Heart, Texas and Colorado
Equal Heart, an anti-hunger nonprofit based in Dallas, Texas, provides afterschool suppers at sites across Colorado and Texas. In an effort to expand participation and ensure year-round access, Equal Heart worked closely with more than 15 libraries that were serving summer meals to support their transition to serving afterschool suppers as well. By tapping into strong, existing programming, and training staff about the meal programs, Equal Heart was able to provide summer and afterschool meals seamlessly at the libraries, while strengthening the relationship with library staff and other community partners that assisted with outreach. To help reduce food waste and run more efficiently, Equal Heart's program managers use an electronic meal tracking system to share meal preferences and feedback with the vendor on a daily basis. By communicating with vendors daily, Equal Heart is able to continually improve the quality and appeal of the meals served at afterschool sites.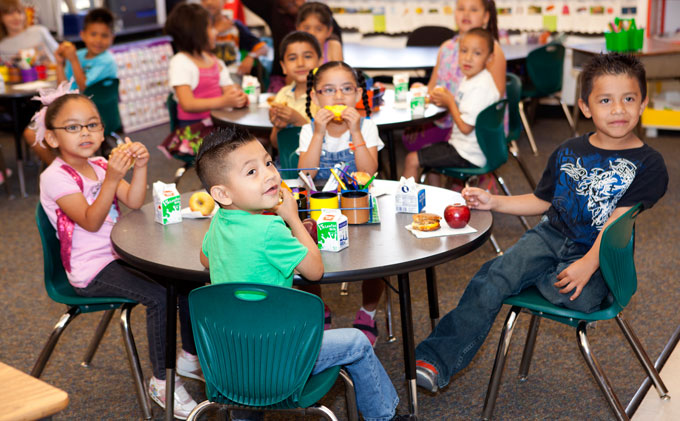 Success Story
From Afterschool Suppers: A Snapshot of Participation