March 25, 2019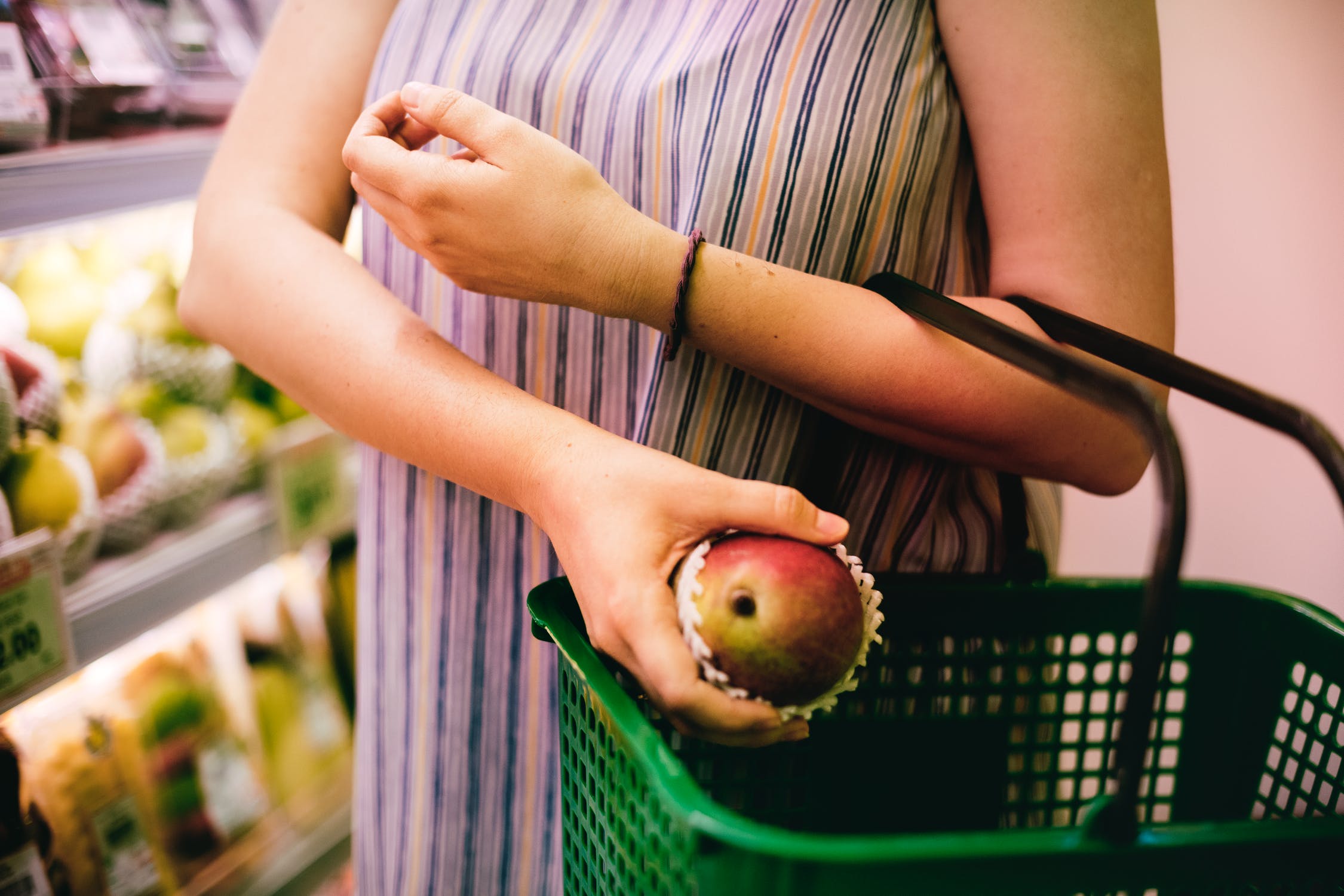 The Supplemental Nutrition Assistance Program (SNAP) is the nation's first line of defense against hunger for low-income people.
Despite extensive evidence suggesting SNAP is critical to the well-being of low-income populations across the country, the Trump Administration has proposed a rule that would tighten restrictions on unemployed and underemployed SNAP recipients who can't document sufficient weekly work hours.
The result? An estimated 755,00 people would lose access to food assistance. Women, alongside other marginalized groups, would be especially impacted.
Sarah Hassmer, Income Security Legal Fellow for the National Women's Law Center (NWLC), further unpacks how the proposed rule would be devastating for women.
What role does SNAP play for low-income women and their families?
SNAP, which helps feed around 38 million people, is particularly important to women struggling to support their families. By helping women with low incomes meet their families' nutrition needs, SNAP decreases food insecurity and helps improve health outcomes, including physical and mental health. SNAP also helps women meet their basic needs while working a low-wage job – or when they are between jobs.
Women are 63 percent of adult SNAP recipients. Among women who receive SNAP benefits, a diverse population is served: White women make up 24 percent of nonelderly adult recipients, while 35 percent of nonelderly adult recipients are women of color. In a recent Center for American Progress (CAP) national survey, 26.1 percent of lesbian, gay, bisexual, transgender, and queer (LGBTQ) female survey respondents and 41.2 percent of LGBTQ survey respondents with disabilities reported receiving SNAP.
How does current federal law limiting SNAP benefits for certain childless unemployed and underemployed adults impact women?
Federal law limits SNAP eligibility for unemployed and underemployed adults age 18 through 49 without dependent children (except for those who are exempt) to just three months out of every three years unless they are able to obtain, maintain, and document an average of 20 hours of employment per week. Nearly half of the 3.8 million SNAP participants subject to this time limit in 2016 were women.
This provision is harsh and unfair. It harms low-income women by denying them food benefits at a time when they most need it, and it does not result in increased employment and earnings. Further, it does nothing to address the reasons that many women with low incomes are unemployed or underemployed. Many low-income women face considerable barriers to accessing quality jobs. And unstable low-wage work, sexual harassment, employment discrimination based on multiple marginalized identities, and particular employment barriers for survivors of domestic violence can make it difficult for low-income working women to satisfy SNAP's 20-hour-per-week reporting requirement.
What are some of the potential outcomes of the Trump Administration's proposed SNAP rule? How would the proposed rule impact women?
Under the law, states have some flexibility to lessen the impact of the SNAP time limits through waivers and a pool of individual exemptions. This allows states to help low-income women who face systemic barriers to accessing quality jobs feed their families. The Trump Administration's proposed SNAP rule would limit states' flexibility and subject more unemployed and underemployed women to the harsh time limit rules.
Cutting food assistance does not change the need for adequate nutrition for women, children, and families. Rather, harsh time limits shift the cost of providing food to states, cities, and local charities, which are less equipped to respond to a rise in need. And taking food away from people helps no one find a good-quality job or increase their hours of work. In short, this proposed rule would result in higher rates of food insecurity among unemployed or underemployed women and their families.
Are there specific populations of women who would be disproportionately affected by the proposed rule?
This proposed rule would have a disparate impact on a diverse group of women. Women are overrepresented in the low-wage workforce, and, so, low-wage working women are likely to be disproportionately impacted by this proposed rule. Young adult women are more likely to be in the low-wage workforce and/or work part time. Women with multiple marginalized identities (e.g., women of color, LGBTQ women, women with disabilities, women with criminal records) face compounded employment discrimination. Domestic violence survivors face particular challenges obtaining and maintaining employment, including ongoing abuse or harassment by their abuser, ruined credit scores and rental histories, needing to take time off work to attend court hearings, and otherwise recovering from the short- and long-term impacts of the violence. These are just some of the many examples of women who would be harmed if this proposed rule is finalized.
You've described a number of barriers that prevent women from obtaining, maintaining, and documenting sufficient work hours. What are some real solutions to improving women's economic well-being?
Taking food away from people doesn't help anyone access a quality job. Instead, our government should implement policies that would actually improve women's economic well-being, including increasing SNAP benefits, strengthening and enforcing anti-discrimination laws, improving family tax credits, raising the minimum wage, and passing paid family and medical leave.
Does the proposed rule exacerbate other threats to the well-being of women (e.g., workplace harassment)?
Definitely! Between 2012 and 2016, 36 percent of women who filed charges alleging sexual harassment in the workplace also alleged retaliation, and lost hours or job loss are some very common forms of retaliation. So, women experiencing sexual harassment at work face a very real risk of losing hours of work or their jobs if they report harassment. The financial risk of reporting sexual harassment, then, is not only lost wages, but also potentially lost food assistance. Can you imagine the psychological toll on someone in that situation? The proposed rule would reduce states' flexibilities to help women like these.
How do you see the proposed rule impacting the work of NWLC?
For over 45 years, NWLC has advocated to expand opportunities for women and girls, and we fight every day so that low-income women have access to good quality jobs and the supports they need to take care of their families. When we see threats to programs, like SNAP, that are so important to women's economic security, health, and well-being, we have to take action. Last year, when we joined with FRAC and other coalition members to advocate against the harmful SNAP cuts proposed in the House Farm Bill, we succeeded in getting a final bipartisan Farm Bill that protects SNAP.  That victory gives us hope that we can also defeat the harmful cuts in this proposed rule. But in any case, we will continue advocating for strengthening SNAP for low-income women and their families and fighting against harmful proposals to cut the program.
What can people do to oppose the proposed changes? What resources are available for learning more about the impact of the proposed changes on women?
It's critical for people to make their voices heard! People can submit comments to the Trump Administration to oppose this harsh proposed rule. People can submit comments using NWLC's online platform, or comment platforms from FRAC, CAP, and Feeding America. Organizations can also submit comments using available templates that will help describe the impact of the proposed changes on women, people of color, children, LGBTQ people, and more.
Learn more about taking action against the Trump Administration's proposed SNAP rule.