The National School Lunch Program — the nation's second largest food and nutrition assistance program behind SNAP — makes it possible for all school children in the United States to receive a nutritious lunch every school day. The vast majority of schools — approximately 95 percent — participate in the program, providing meals to more than 30 million children on an average day.
Quick Facts:
21.5 million low-income children participated in the National School Lunch Program on a typical day in the 2014=2015 school year.
More than 98,000 schools participated in the National School Lunch Program in the 2014-2015 school year.
Any public school, nonprofit private school, or residential child care institution can participate in the program and receive federal funds for each meal served.
Meals served through the National School Lunch Program meet federal nutrition standards, which require schools to serve more whole grains, fruits, and vegetables.
The program is administered at the federal level by the U.S. Department of Agriculture (USDA) and in each state typically through the state department of education or agriculture.
Benefits of School Lunch

Eligibility and Reimbursements

Community Eligibility Provision

Community eligibility allows high-poverty schools and districts to offer breakfast and lunch at no charge to all students. Schools that use community eligibility have seen increases in participation in school breakfast and school lunch and reduced administrative costs as community eligibility schools no longer have to collect school meals applications.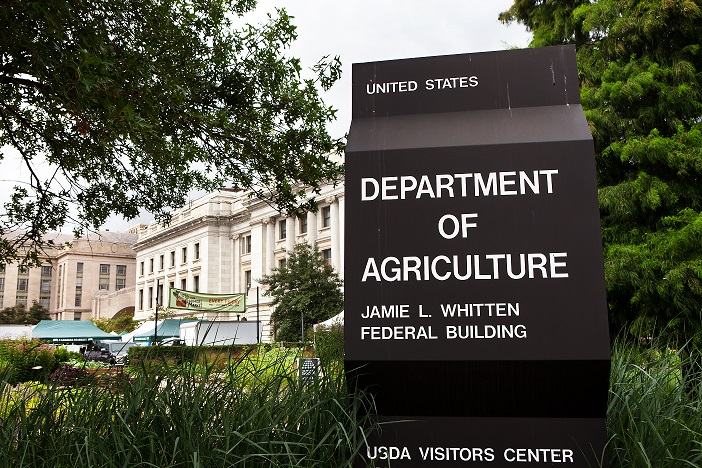 School Lunch in Your State
To find out the agency that administers the National School Lunch Program in your state, check USDA's list of state administering agencies.
National School Lunch Program:
Trends and Factors Affecting Student Participation
There are complex and long-term economic and policy-related causes that are leading to changes in National School Lunch Program participation. Lower family incomes and improvements to the eligibility process for school meals have led to a continuous increase in participation among low-income children, and rules on pricing of meals for other children have contributed to a multi-year decline in participation for those with higher family incomes.