Leading anti-hunger organization names frontline national expert on SNAP as
program director, as Farm Bill reauthorization looms.
Media Contact:
Jordan Baker                                                                       jbaker@frac.org202-640-1118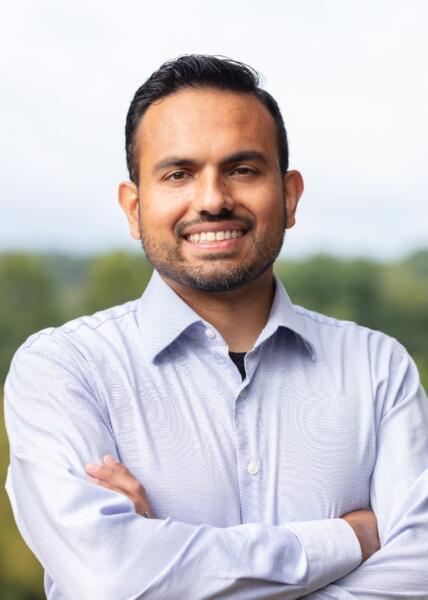 WASHINGTON, November 9, 2023 — The Food Research & Action Center (FRAC) has named Salaam Bhatti as its Supplemental Nutrition Assistance Program (SNAP) director. In this position, Bhatti will wield his expertise on SNAP to educate the public about the importance of SNAP and to encourage lawmakers to pass a strong Farm Bill that protects SNAP and strengthens benefit adequacy and equitable access to the program.
"We are thrilled to welcome Salaam to the FRAC team as our new SNAP director," said Kelly Horton, chief program officer of FRAC. "His exceptional talent and expertise in anti-hunger, nutrition, and anti-poverty programs and initiatives, will undoubtedly prove to be a valuable asset as we navigate the road to the Farm Bill and beyond."
Bhatti has worked in social justice, public benefits, and human rights for more than 11 years.
Before joining FRAC, he was the public benefits attorney and deputy director of the Virginia Poverty Law Center (VPLC), where he specialized in public benefits law. During his term, he directed the development of a SNAP eligibility calculator to make food assistance more accessible to households with low incomes, lobbied the state assembly to effectively champion bipartisan efforts to extend SNAP eligibility to over 25,000 households, to enhance access to Child Nutrition Programs, and repeal laws that denied SNAP and the Temporary Assistance for Needy Families program, known as TANF, to those with drug felonies.
He also served as director of Virginia Hunger Solutions, a project of VPLC, where he supported the initiative's mission of eradicating hunger and enhancing the nutrition, health, and overall well-being of children and families living in poverty throughout the Commonwealth.
"I am ready to hit the ground running with an awe-inspiring team at FRAC and a phenomenal network of advocates and partners nationwide," said Salaam. "I look forward to innovating in this space, improving access to SNAP, and working towards a better program for all of our neighbors."
Bhatti holds a J.D. from Touro University Jacob D. Fuchsberg Law Center and a bachelor's degree in political science from Albright College.
###
About Food Research & Action Center 
The Food Research & Action Center improves the nutrition, health, and well-being of people struggling against poverty-related hunger in the United States through advocacy, partnerships, and by advancing bold and equitable policy solutions. To learn more, visit FRAC.org and follow us on X (formerly Twitter), Facebook, and Instagram.