Media Contact:  
Jordan Baker
jbaker@frac.org
202-640-1118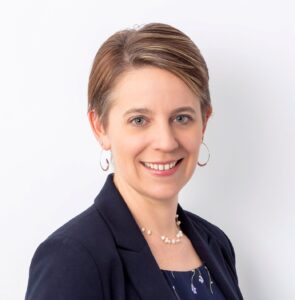 WASHINGTON, March 27, 2023 — The Food Research & Action Center (FRAC), the nation's leading national nonprofit  working to improve the nutrition, health, and well-being of people struggling against poverty-related hunger in the U.S., today announced that Kelly Horton has joined the organization as its chief program officer.
"After a tremendous nationwide search, we are delighted to welcome Kelly to the team," said Luis Guardia, president of FRAC. "Her wealth of knowledge of federal nutrition programs, combined with her policy leadership and commitment to social justice, will contribute greatly to  our growing efforts to build a nation free from hunger."  
Prior to FRAC, Horton served as the senior director of Government Relations for The Pew Charitable Trusts, where she worked alongside program leads and staff to design and implement strategies to achieve project deliverables and help the organization engage with government officials.
Horton has held executive positions in privately and publicly traded for-profit businesses as well as nonprofit organizations. She served as the senior vice president of Food Advisory & Corporate Reputation at Edelman, North America policy director for Mars, senior nutrition and agriculture advisor for a ranking member of the House Subcommittee on Agriculture, Rural Development, Food and Drug Administration, and policy director for the National Council on Aging's Center for Health Aging. She also served as an Obama administration fellow and a senior counselor to Members of Congress. Early in her career, Horton oversaw nutrition services for a food bank and social service organization, worked in outreach for a neighborhood Meals on Wheels program, and conducted research on the obstacles to nutrition program participation for a number of organizations.
She received her dietetics certification from Simmons College as well as a Master of Science in Food Policy and Applied Nutrition from the Friedman School of Nutrition Science and Policy at Tufts University. She also studied nutrition and life sciences at Bastyr University and has a bachelor's in business administration from the University of Phoenix.
###
The Food Research & Action Center improves the nutrition, health, and well-being of people struggling against poverty-related hunger in the United States through advocacy, partnerships, and by advancing bold and equitable policy solutions. To learn more, visit FRAC.org and follow us on Twitter, Facebook, and Instagram.