Media Contact:
Emily Pickren
epickren@frac.org
202-640-1118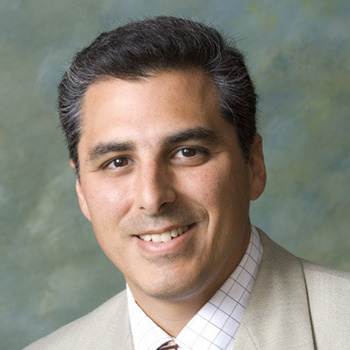 Luis Guardia to lead national anti-hunger organization.
WASHINGTON, January 16, 2020 — The Board of Directors of the Food Research & Action Center (FRAC) has selected Luis Guardia to serve as president of the anti-hunger organization. Guardia, who most recently served as the Chief Business and Financial Services Officer at Global Impact and Chief Operating Officer at the ONE Campaign, will bring 30 years of experience in nonprofit management and a wealth of expertise in advocacy, health care, international development, philanthropy, and public media to FRAC when he assumes his new position on March 1, 2020. He will succeed Jim Weill, who served as FRAC's president for the last 22 years.
"We are very pleased that Luis is coming on board as FRAC's president. For 50 years, FRAC has made great strides in expanding the reach of proven solutions to ending hunger in America," said FRAC Board Chair Judith Whittlesey. "Luis' vision, energy, and extensive expertise will prove invaluable in building on these accomplishments and ensuring millions more people across the country have access to the nutrition they need."
Guardia said, "I am thrilled and privileged by the opportunity to build on FRAC's impressive record of achievement. I have long admired FRAC's mission and look forward to leading the fight against hunger and creating greater social justice for all in partnership with the Board and the incredibly talented staff at FRAC."
Whittlesey offered deep gratitude to Jim Weill. "Jim's tenure as FRAC's president has been distinguished by a multitude of accomplishments. Jim has been a stalwart champion of the federal nutrition programs and an exceptional leader who broadened and strengthened FRAC's network of state and local anti-hunger advocates, including the launch of D.C. Hunger Solutions and Maryland Hunger Solutions. Jim's commitment to FRAC's mission, its staff, and the people it serves is well known. We wish Jim and his family all the best as he begins retirement."
Prior to his roles with Global Impact and the ONE Campaign, Guardia held a variety of management roles with the International Center for Research on Women, Corporation for Public Broadcasting, and NPR. Guardia also serves on the boards of PAI, Kalanidhi Dance Company, and the Fundraising, Finance, and External Audit Committee of ActionAid International. Guardia previously served on the boards of the Society for International Development, Mary's Center, and the PBS Technology Committee.
Guardia received his Master of Business Administration from University of California, Los Angeles, Master of Science in Systems Engineering from The George Washington University, and a Bachelor of Arts in economics and art history from the University of Virginia.
###
The Food Research & Action Center is the leading national nonprofit organization working to eradicate poverty-related hunger and undernutrition in the United States.