May 2, 2019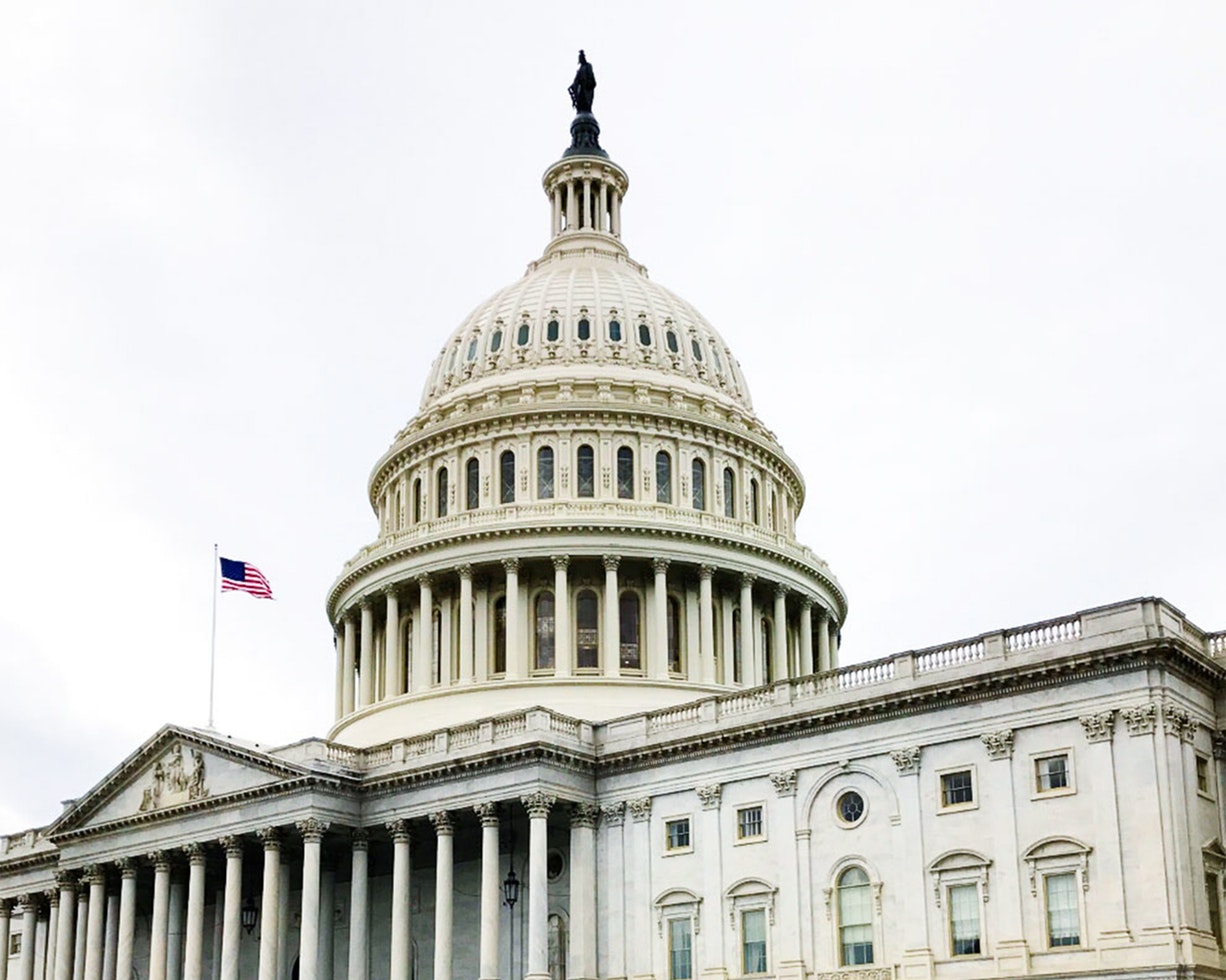 Spring is in full bloom in Washington, D.C., and so are key pieces of legislation that FRAC is monitoring and weighing in on. Below is an overview of legislative proposals in the 116th Congress to look out for that would impact critical anti-hunger and anti-poverty programs.
Closing the Meal Gap Act of 2019 (H.R.1368): Sponsored by Representative Alma Adams (D-NC-12) and co-sponsored by 109 Members of Congress (at the time of the publication of this blog post),

H.R.1368

would strengthen the

Supplemental Nutrition Assistance Program

(SNAP) by making SNAP benefits more adequate. Currently, SNAP benefits average about $1.40 per person per meal.
Child Nutrition Reauthorization (CNR): Congress has an important opportunity in 2019 to improve the health of millions of our nation's children by passing a strong reauthorization that protects and strengthens the child nutrition programs. While the current law, the Healthy, Hunger-Free Kids Act of 2010, expired on September 30, 2015, the programs continue to be funded and to operate. The House held its first CNR hearing on March 12, and the Senate had its first hearing on April 10.
Fiscal Year (FY) 2019 Disaster Supplement: The Senate failed to advance a disaster package (H.R.268) ahead of its two-week recess in mid-April, leaving areas impacted by recent natural disasters waiting for critical disaster relief. The House passed its version in January, but disagreements remain among Members of Congress and the President over how much funding to provide to Puerto Rico and other U.S. territories. There is an urgent need for Congress to pass a disaster bill that provides relief to all areas impacted by recent disasters. In Puerto Rico, 1.4 million residents face deep cuts to their Nutrition Assistance Program (NAP) benefits (Puerto Rico's block grant version of SNAP) due to the delay in additional funding.
Budget Deal: Congress and the President must reach a budget deal to avoid deep cuts to discretionary programs, especially critically important non-defense programs, in FY 2020 and 2021 due to automatic cuts slated to take effect by the 2011 Budget Control Act, and tight funding caps. Although most large federal nutrition programs are not discretionary programs and therefore exempt from automatic cuts, many important programs that reach low-income households are at risk if a budget deal is not reached. Stay up-to-date on the FY 2020 Budget process at FRAC's Legislative Action Center.
Raise the Wage Act of 2019 (S.150, H.R.582): On March 6, the House Committee on Education and Labor approved H.R.582, the Raise the Wage Act of 2019. The bill, which was jointly introduced in the Senate and House on January 16 by Senator Bernie Sanders (I-VT) and Representative Bobby Scott (D-VA), would raise the federal minimum wage to $15 an hour by 2024 and phase out employers' ability to pay sub-minimum wages to tipped workers, workers with disabilities, and teenagers.
Working Families Tax Relief Act: On April 10, Senators Sherrod Brown (D-OH), Michael Bennet (D-CO), Dick Durbin (D-IL), and Ron Wyden (D-OR) introduced the Working Families Tax Relief Act, which would substantially expand the Earned Income Tax Credit (EITC) and the Child Tax Credit (CTC), bolstering the economic security of 46 million households.
Older Americans Act: The last Older Americans Act passed into law in 2016, and is up for reauthorization in 2019. The Older Americans Act supports a range of home- and community-based programs, including congregate meals and home-delivered meals, which improve the health and well-being of participants and help older adults live independently in their communities.
In addition to legislative activities, anti-hunger advocates must also keep a lookout for opportunities to push back against harmful regulatory action from the Trump Administration. On February 1, the U.S. Department of Agriculture released a proposed SNAP time limit waiver rule that would take food away from nearly 755,000 people and make hunger and poverty in this country far worse. During the public comment period, which closed in April, tens of thousands of anti-hunger advocates across the country submitted comments opposing the proposed rule. There could be additional proposed rules from the Trump Administration this year that would weaken SNAP.
On October 10, 2018, the Trump Administration also released a harmful proposed public charge rule that would make it harder for eligible low-income immigrant families to access a range of nutrition, health, and human services programs that are essential to our nation's health and well-being. The comment period closed on December 10, and the Administration is reviewing the 260,000 comments submitted. The final rule has not been published, and the regulations have not gone into effect. We will continue to monitor developments. For additional resources, check out the Protecting Immigrant Families Campaign website.
We look forward to our continued work with advocates across the country to push for legislation and rules that protect and strengthen the federal nutrition programs and other programs that are important to the food security, economic security, health, and well-being of low-income people.
Keep up-to-date at FRAC's Legislative Action Center, and sign up for our alerts, to learn how you can engage on these issues.