October 24, 2018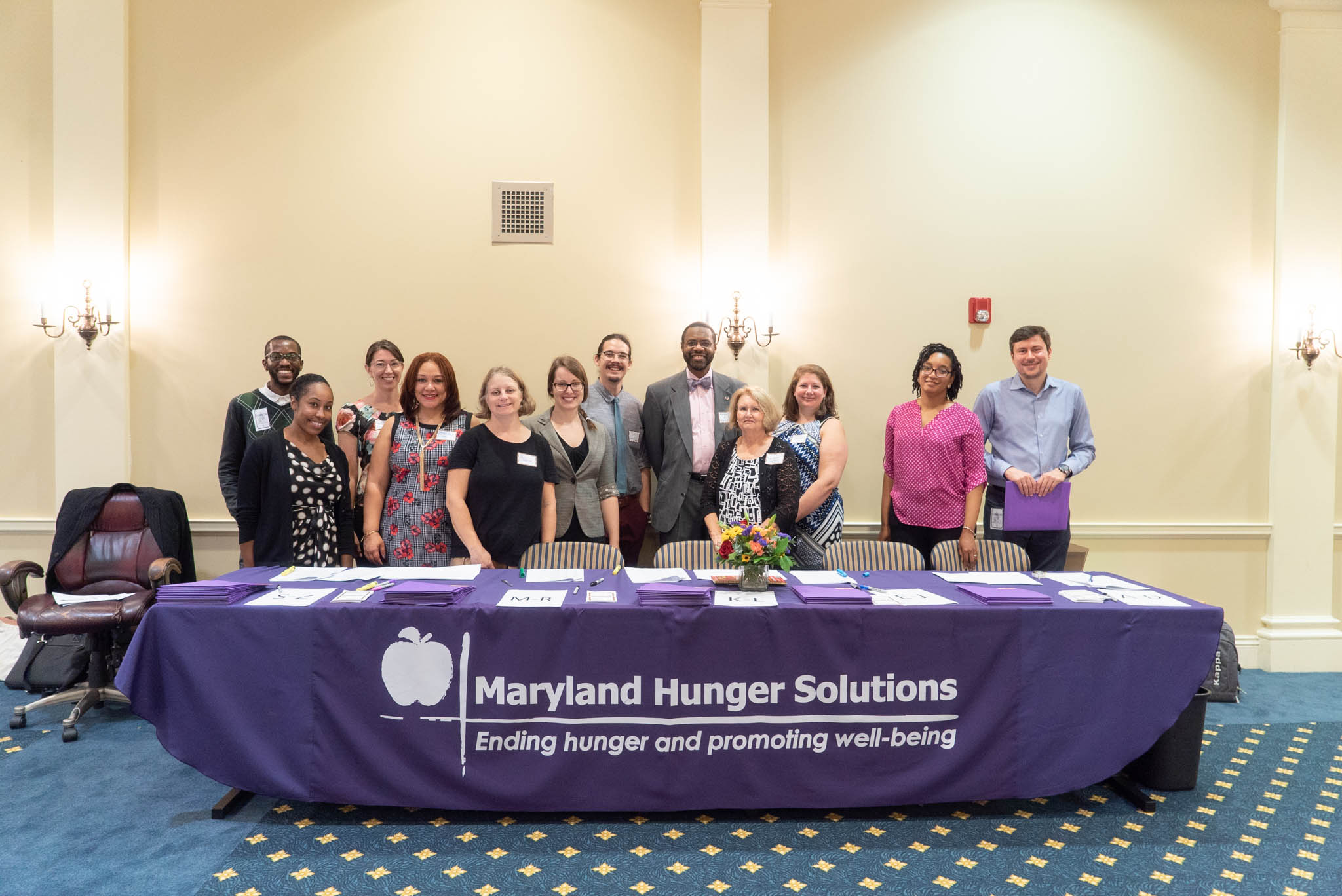 Maryland is the wealthiest state in the nation, but not all Marylanders share in the prosperity. More than 10 percent of Marylanders face food insecurity. The food insecurity rate for households with children is even higher, at 21 percent.
To address food insecurity and poverty in Maryland, more than 150 Marylanders came together for the eighth annual Maryland Food Access and Nutrition Network (MFANN) Fighting Hunger in Maryland conference in Annapolis on October 9. As the only statewide anti-hunger conference, MFANN Fighting Hunger in Maryland connects leaders from state and local agencies, nonprofits, schools, and advocacy organizations to inform, engage, and inspire action to reduce hunger and promote equity in food access and nutrition in Maryland.
This year's keynote speakers, Jim Weill, president of the Food Research & Action Center, and Pat Dombroski, Mid-Atlantic Regional Administrator of the U.S. Department of Agriculture (USDA), addressed the conference's theme of "Meals Matter" to examine the root causes of hunger, and identify policies and practices to make Maryland a more equitable and food-secure state. Weill spoke about the challenges that Congress faces in reconciling the different versions of the Farm Bill, as well as the dire impacts of the proposed public charge rule on immigrants and communities across America. Administrator Dombroski gave a rundown of the numerous USDA programs in place to reduce hunger among low-income Marylanders, including school meals, afterschool meals, and SNAP. She reported on the success of these programs, but noted there is still much work to be done to end hunger in Maryland.
MFANN included more than a half-dozen moderated panel discussions, which ranged from "Nutrition Matters," featuring food and nutrition directors from local school systems, to "Advocacy Matters," with local and federal advocacy experts and a current state Senator. Participants were given real examples of successes and challenges and an opportunity to network with each other.
Of course, it wouldn't be a conference without an awards ceremony. During lunch, Delegate Eric Luedtke was recognized as Legislator of the Year; Samantha Zwerling, chief of staff to former State Senator Richard Madaleno, received the Legislative Staffer of the Year award; Laurie Taylor-Mitchell of Baltimore County was awarded for being the Community Activist of the Year; and Brian Ralph, food and nutrition director for Howard County Public Schools, was given the Food and Nutrition Services Director of the Year award.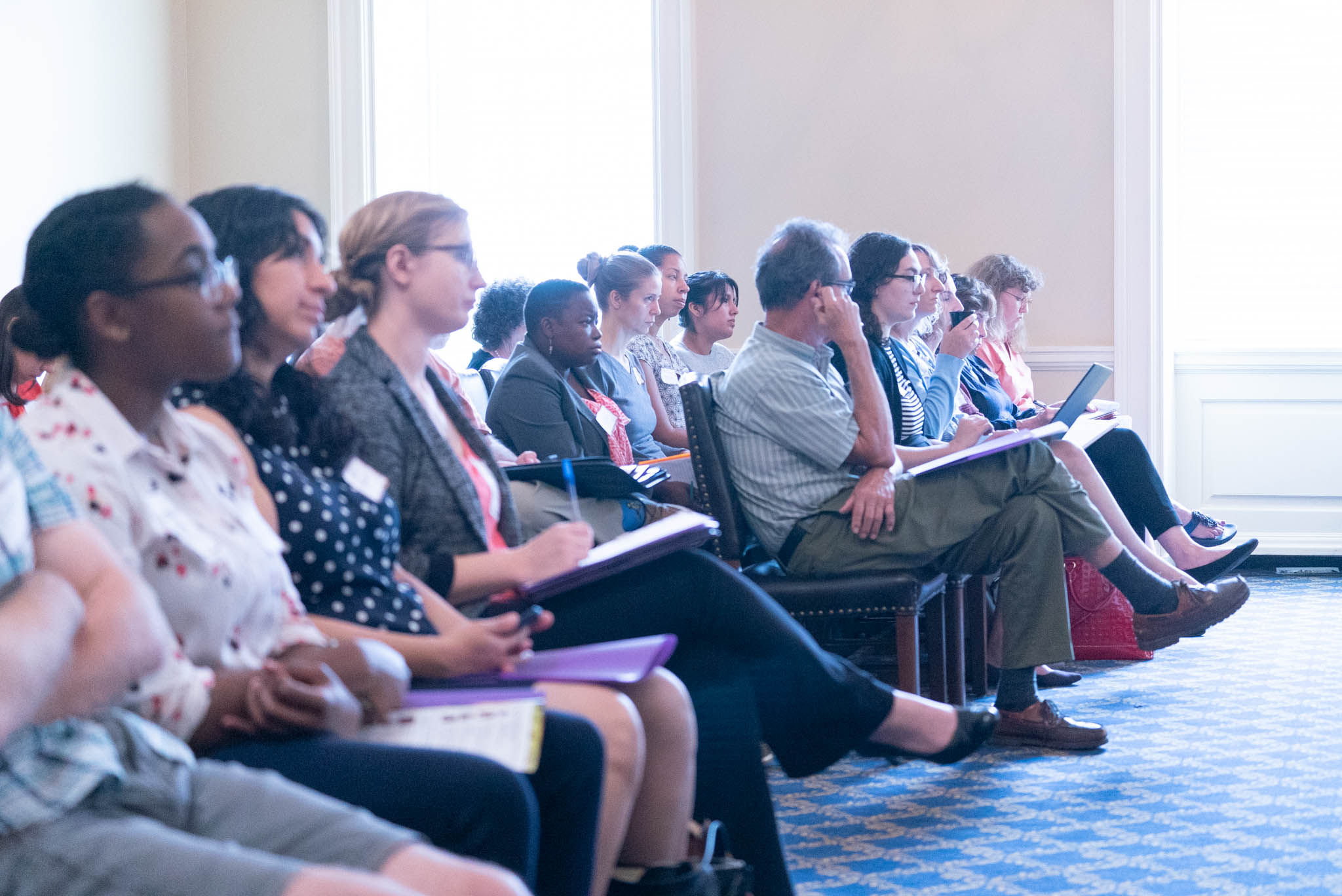 Lunch was prepared and served by students in the Maryland Food Bank's FoodWorks Culinary Training Program, and it was delicious!
Several smaller roundtable discussions closed out the conference, focusing on important topics, such as the role community health workers can play in addressing food insecurity, and how to increase food access for individuals with disabilities. One participant noted that the conference "provided a burst of food advocacy energy and a lot of good information to process."
That burst of energy will surely be felt in Annapolis throughout the coming year, including in January when the Maryland General Assembly begins its 2019 legislative session.
Learn more about hunger and poverty in Maryland on the Maryland Hunger Solutions website.