Who do you picture when you think about hungry Americans? More than 42 million households struggled against hunger in the U.S. in 2015 — each and every one has their own story.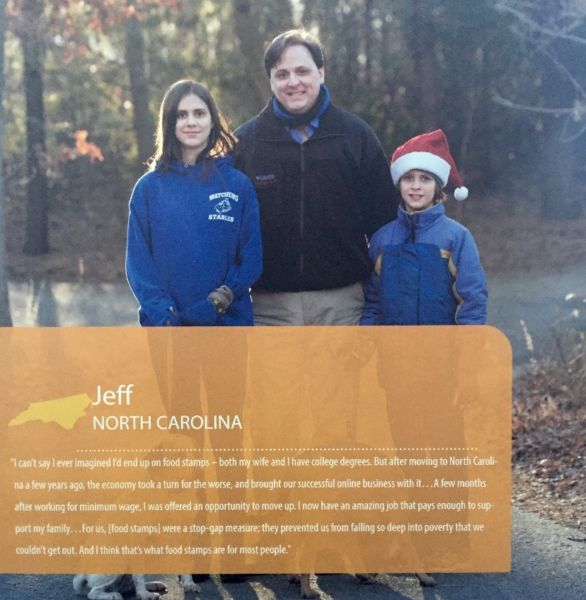 On Wednesday, September 7, FRAC teamed up with Feeding America and more than 40 other national nonprofits and businesses committed to ending hunger to co-host the Hunger in America Congressional Exhibition in the foyer of the Rayburn House building.
The display of photos and state-specific data highlighted the critical role federal nutrition programs play in improving the health and well-being of people struggling against hunger.
Representatives Michelle Lujan Grisham (D-NM), Bobby Scott (D-VA), Suzanne Bonamici (D-OR), Jim McGovern (D-MA), and Tom Reed (R-NY) were in attendance, along with congressional staff and numerous anti-hunger advocates.
On the same day, the U.S. Department of Agriculture's Economic Research Service announced that the number of Americans living in food insecure households had dropped significantly from 15.4 percent in 2014 to 13.4 percent in 2015.
It's good to see meaningful progress being made, but the numbers are still unacceptably high.
"These numbers of people struggling in food-insecure households are better than the last few years, but they are still above pre-recession levels," said FRAC President Jim Weill.
"We know what it takes to end hunger in this country, so there can be no more excuses. More must be done to raise employment rates and wages, and to protect and strengthen federal nutrition programs to ensure more low-income Americans get the nutrition they need for their health and well-being."