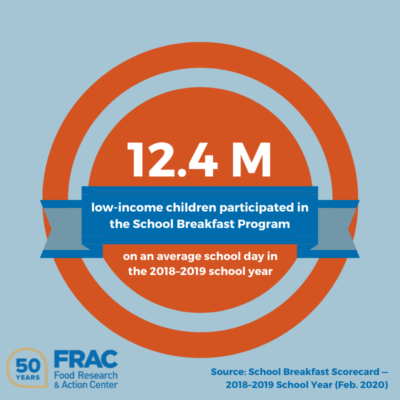 The School Breakfast Scorecard measures the reach of the School Breakfast Program in the 2018–2019 school year — nationally and in each state — based on a variety of metrics, and examines the impact of select trends and policies on program participation.
Check out the companion report, School Breakfast: Making it Work in Large School Districts, which examines school breakfast participation trends during the 2018–2019 school year, outlines strategies implemented by school districts that have helped increase participation, and more.
We've also developed a communications toolkit to help you spread the word about the benefits of school breakfast and effective strategies for increasing participation.