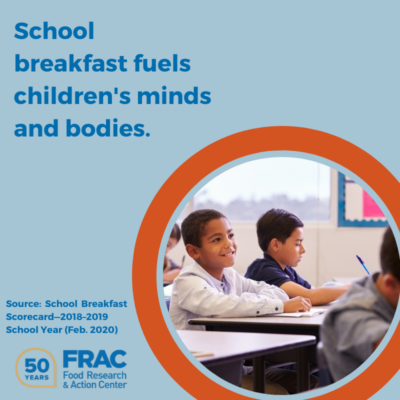 School Breakfast: Making it Work in Large School Districts looks at school breakfast participation trends in 76 of the nation's large school districts during school year 2018–2019.
Check out the School Breakfast Scorecard, which this report accompanies, to find out how well the School Breakfast Program reached students on national and state levels during the 2018–2019 school year.
We've also developed a communications toolkit to help you spread the word about the benefits of school breakfast and effective strategies for increasing participation.