This school year saw a modest increase in the number of school districts and a slight decrease in the number of schools that are providing breakfast and lunch at no charge to all students through community eligibility, according to FRAC's latest report, Community Eligibility: The Key to Hunger-Free Schools, School Year 2021–2022.
This report analyzes community eligibility adoption—nationally and for each state and the District of Columbia—in the 2021–2022 school year.
Key Findings
5,543 school districts have one or more schools adopting community eligibility, an increase of 35 school districts, or 0.6 percent, from the 2020–2021 school year;
33,300 schools have adopted community eligibility, a decrease of 107 schools, or 0.3 percent, from the prior school year;
74.3 percent of eligible schools have adopted community eligibility; and
16.2 million children attend a school that has adopted community eligibility, an increase of over 240 thousand children, or 1.5 percent, from the prior school year.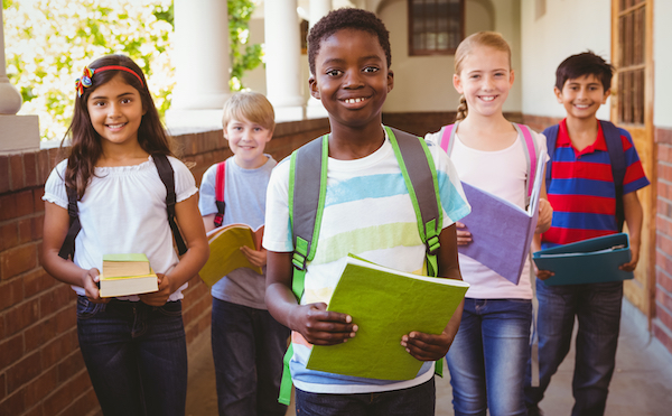 Tell Your Members of Congress to Expand Community Eligibility
Most schools and school districts that adopted community eligibility this school year actually operated under the Seamless Summer Option waiver, which allowed them to offer free meals to all students and provided a higher reimbursement rate. Without congressional action, this waiver, along with the other child nutrition waivers, are set to expire on June 30. Urge your members of Congress to extend the waivers through the next school year and to make investments in community eligibility to increase the number of schools that are able to operate under the provision.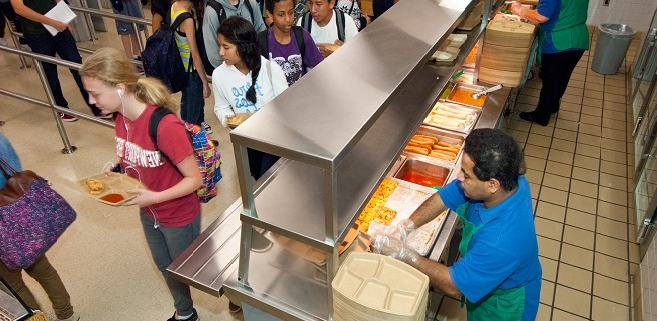 How CEP Works
Community eligibility schools are high-need schools that offer breakfast and lunch to all students at no charge and use significant administrative savings to offset any additional costs, over and above federal reimbursements, of serving free meals to all.
Any district, group of schools in a district, or school with 40 percent or more "identified students"—children who are eligible for free school meals and already identified by means other than an individual household application—can choose to participate.
Instead of collecting school meal applications, community eligibility schools are reimbursed for a percentage of the meals served, using a formula based on the percentage of students who are certified for free school meals without an application (for example, students whose households participate in specific means-tested programs, such as the Supplemental Nutrition Assistance Program (SNAP).
Making Investments in CEP
In spring 2022, the U.S. Department of Agriculture released a Community Eligibility Provision Characteristics Study in the 2016–2017 school year. The report found that most schools and districts participating in community eligibility saw:
increased meal participation and federal reimbursements;
an increase in average daily attendance;
the elimination of unpaid school meal fees; and
reduced stigma for low-income students.
The report also found that the vast majority of districts, 76 percent, had implemented community eligibility district-wide. The most often cited concerns among eligible non-participating districts involved district-wide ISPs and the financial viability of using the current multiplier, with 51 percent of eligible non-participating school districts reporting that increasing the 1.6 multiplier would make community eligibility more appealing.
The report's findings support the need for additional investments to bolster the adoption rates of community eligibility:
increasing the multiplier that determines the amount of federal reimbursement a school receives from 1.6 to 2.5 for all schools
lowering the eligibility threshold from 40 percent to 25 percent
creating a statewide community eligibility option
These investments would make community eligibility a financially viable option for more high-need schools, allowing more children to experience the educational and health benefits linked to healthy school meals for all.