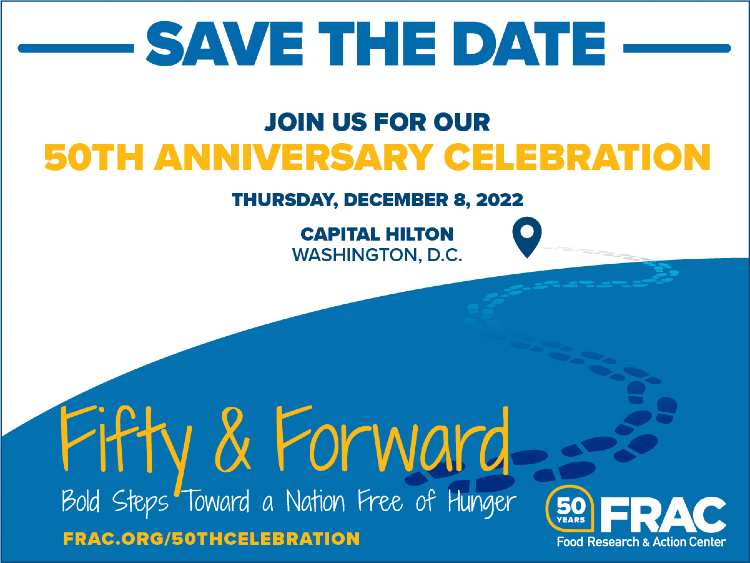 FRAC 50th Anniversary Celebration
Join us for our 50th Anniversary Celebration on Thursday, December 8 at the Capital Hilton.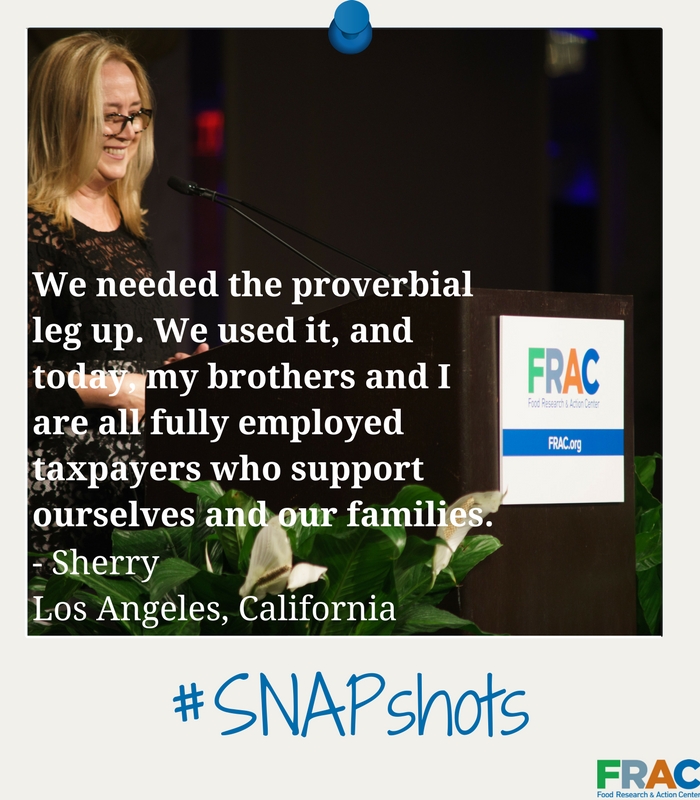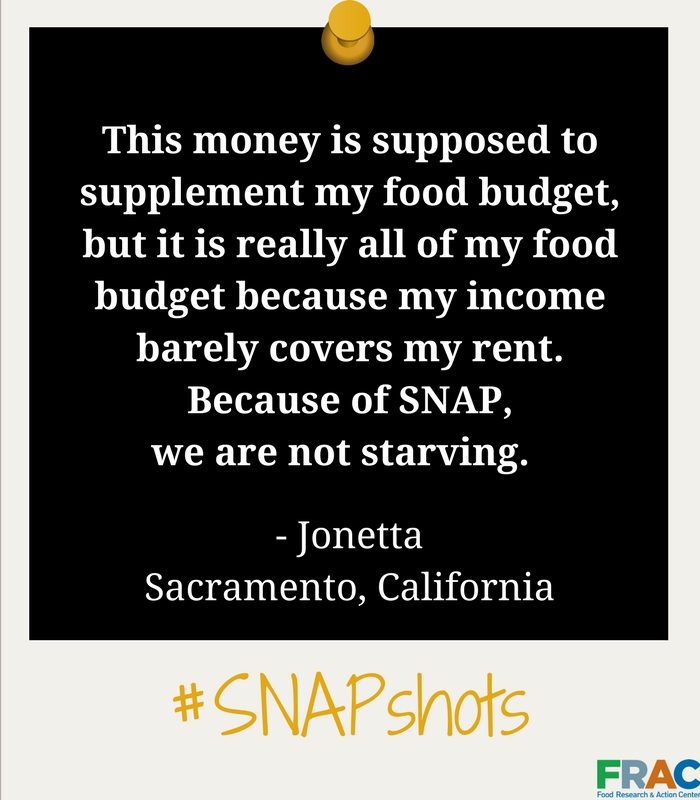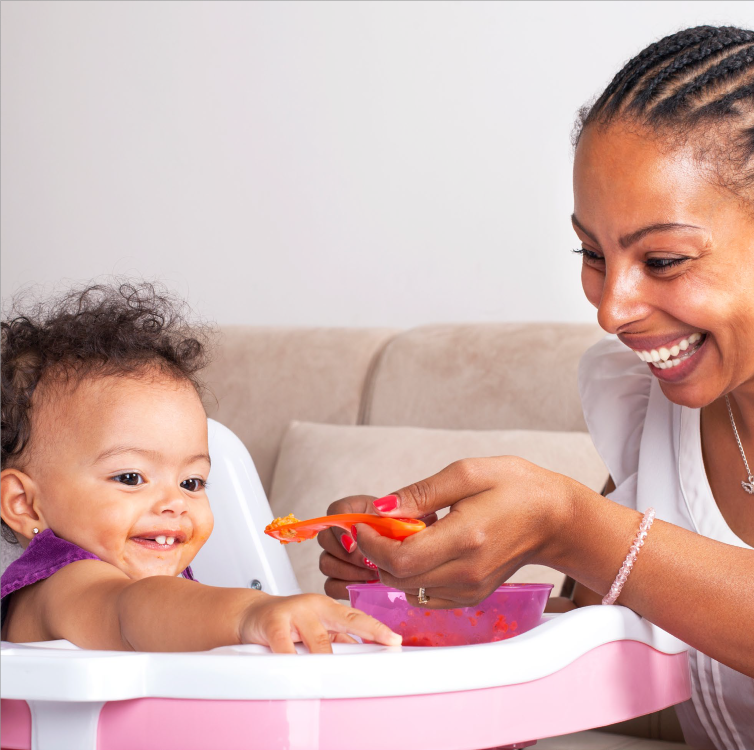 New Report
WIC During COVID-19: Participation and Benefit Redemption Since the Onset of the Pandemic
More families with young children are taking part in the Special Supplemental Nutrition Program for Women, Infants, and Children (WIC), according to FRAC's latest report, WIC During COVID-19: Participation and Benefit Redemption Since the Onset of the Pandemic.
Over 1.4 million children participated in the Afterschool Nutrition Programs on an average day in October 2019. Learn more with @fractweets' latest report: https://bit.ly/2IKDKKx
FRAC Chat

One of the most important ways we can honor our nation's veterans is by ensuring they have access to the nutrition they need to thrive.
Millions of veterans face food insecurity. According to a U.S. Department of Agriculture (USDA) Economic Research Service report, 11.1 percent of veterans between the ages of 18 to 64 lived in households reporting food insecurity. After controlling for demographic characteristics that normally predict food insecurity, such as age, educational attainment, and income, this report found that risk of food insecurity is 7.4 percent higher among veterans than nonveterans ages 18–64.

Disability is one of the strongest risk factors for food insecurity. In 2021, 28 percent of households that included an adult who was out of the labor force because of a disability were food insecure. This alarming rate is more than two and a half times the national rate of 10.2 percent.
To break the persistent link between disability and poverty — a root cause of hunger —, the Food Research & Action Center (FRAC) joined forces with the Disability Economic Justice Collaborative (DEJC).
One important opportunity to address poverty among people with disabilities — as well as older adults — is to strengthen the Supplemental Security Income (SSI) Program. SSI provides monthly cash support for millions of people who are disabled, blind, or age 65 or over with low incomes and limited resources.
This September, the White House Conference on Hunger, Nutrition, and Health took place with the goal of ending hunger in the U.S. by 2030. It was the first conference of its kind in more than 50 years. The previous conference helped elevate hunger as a national priority and sparked major improvements and expansions to the federal nutrition programs.
Velle Perkins, an anti-hunger advocate with lived experience with food insecurity, attended the event. Below she shares her reflections on the Conference.