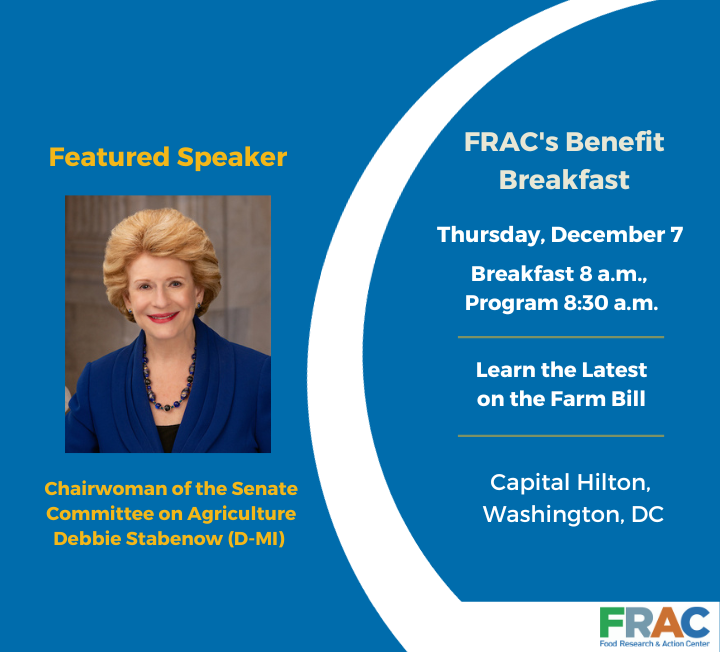 Join us for our Benefit Breakfast on Thursday, December 7 at the Capital Hilton.
Breakfast and networking begins at 8 a.m.,
program at 8:30 a.m.
Senate Agriculture Chairwoman Debbie Stabenow (D-MI) will be joining us to discuss the latest on the Farm Bill. Following her remarks, Rebecca Vallas, host of the Off-Kilter podcast, will moderate a discussion, "Forging Ahead—Building a Nation Free from Hunger," with pediatrician Kofi Essel, MD, MPH, FAAP, Salaam Bhatti, FRAC's new SNAP Director, and Sherry Brennan, FRAC Board Member.
Don't miss out! Guests representing business, labor, national organizations, state and community anti-hunger groups, and the federal government are expected to attend this event as we look forward to taking even bigger and bolder steps toward a nation free from hunger.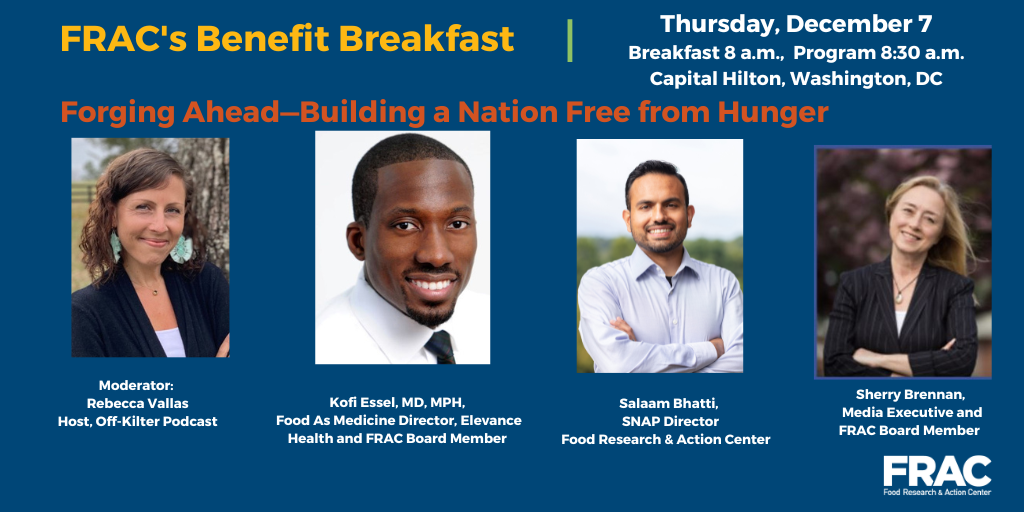 Supporting FRAC's Campaign to End Childhood Hunger
As our largest annual fundraiser, proceeds from FRAC's Benefit Breakfast will support FRAC's Campaign to End Childhood Hunger to ensure children from families with low incomes have access to the nutrition they need to thrive. The campaign plays a critical role in expanding the availability of school meals, SNAP, afterschool and summer meals, WIC, and the Child and Adult Care Food Program. 
FRAC would like to thank the generous donors
supporting our Benefit Breakfast!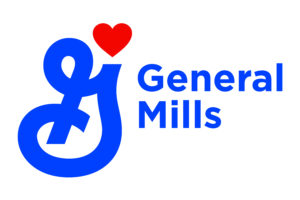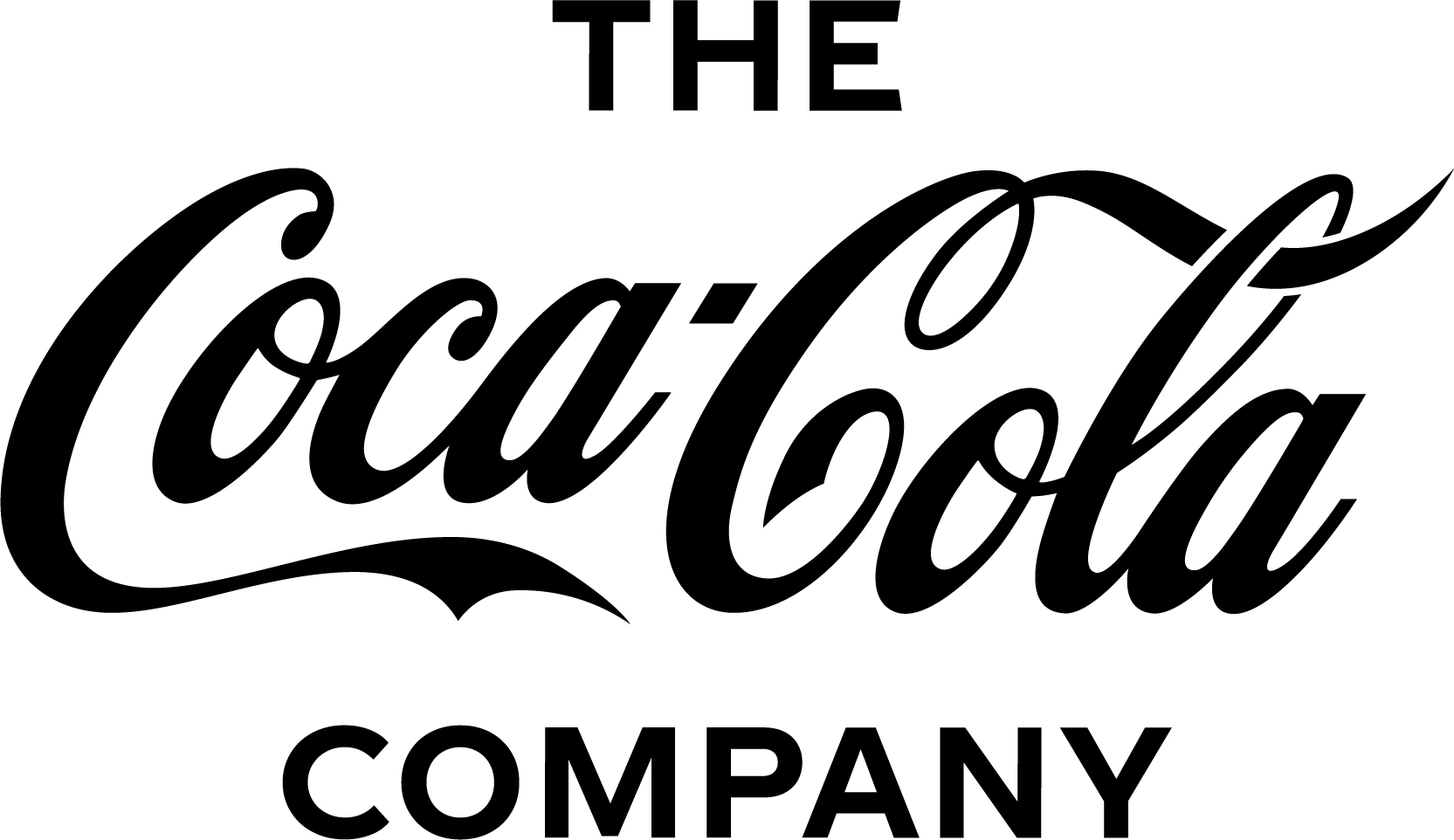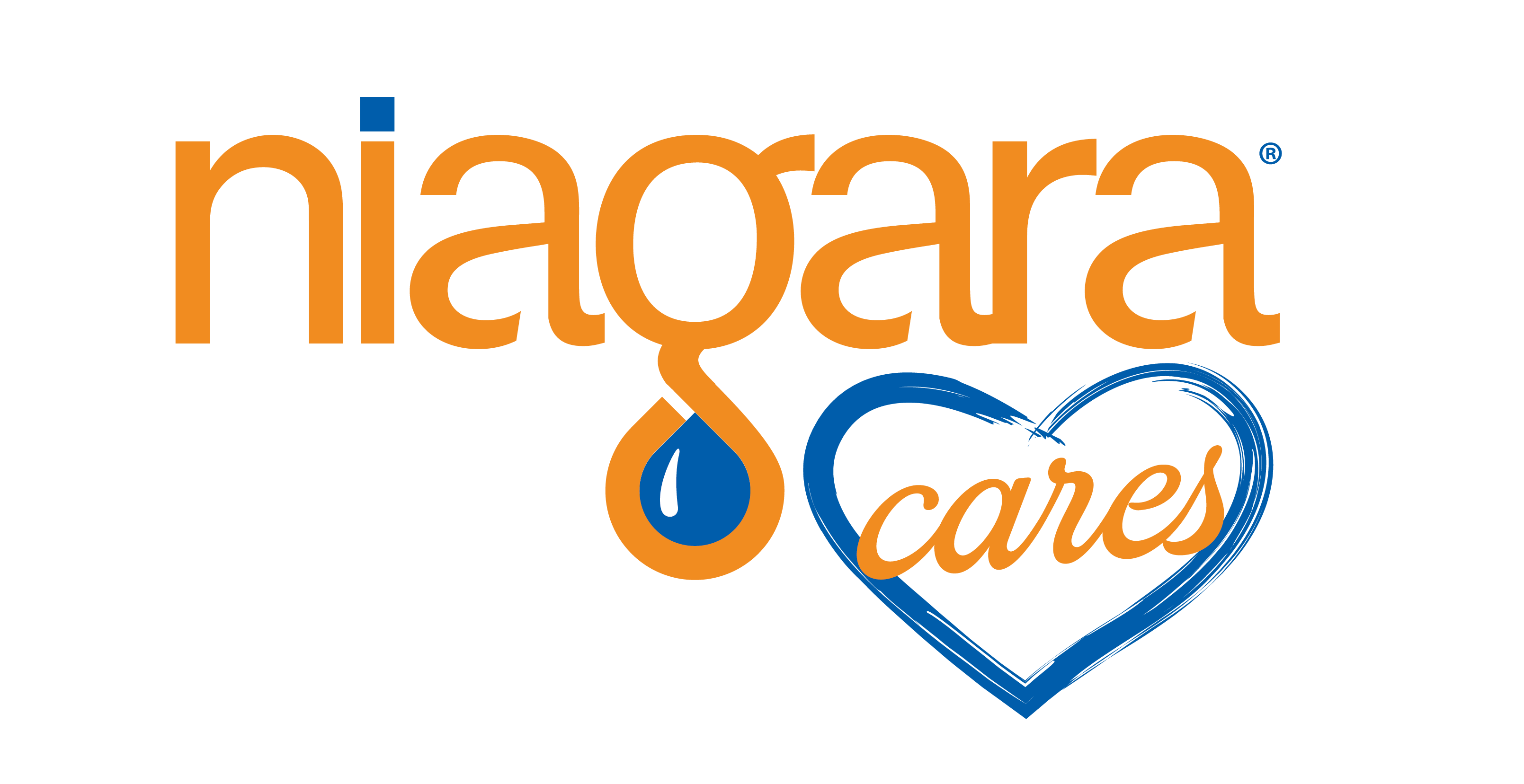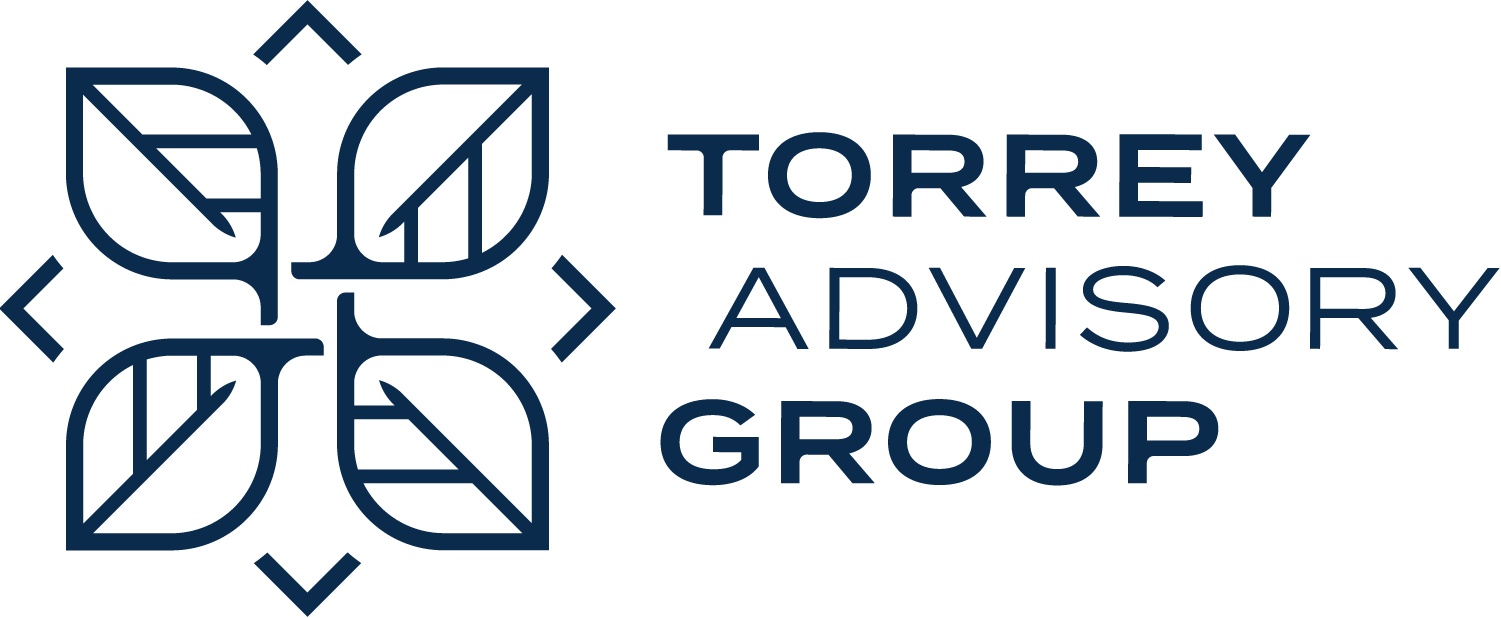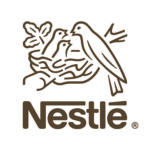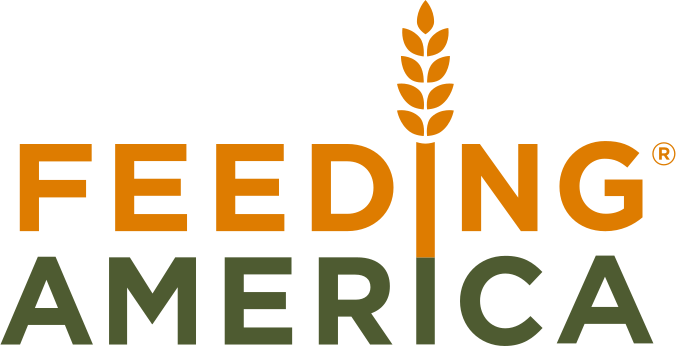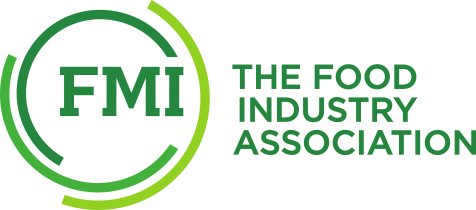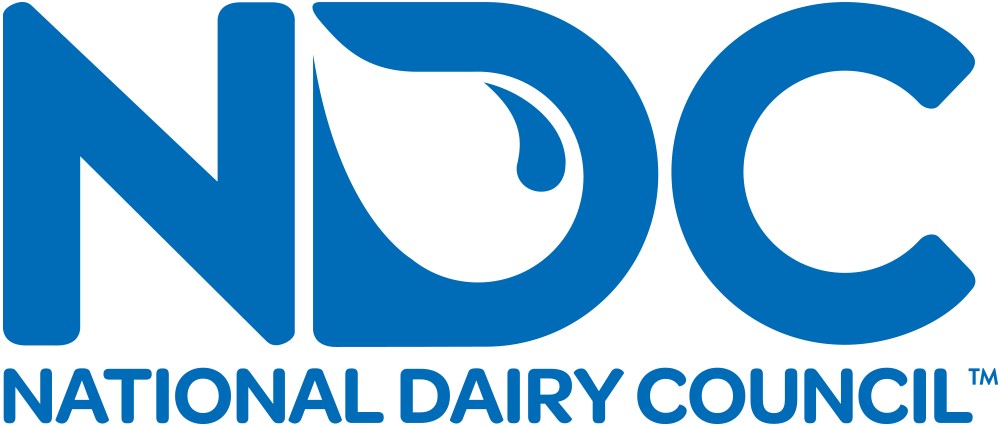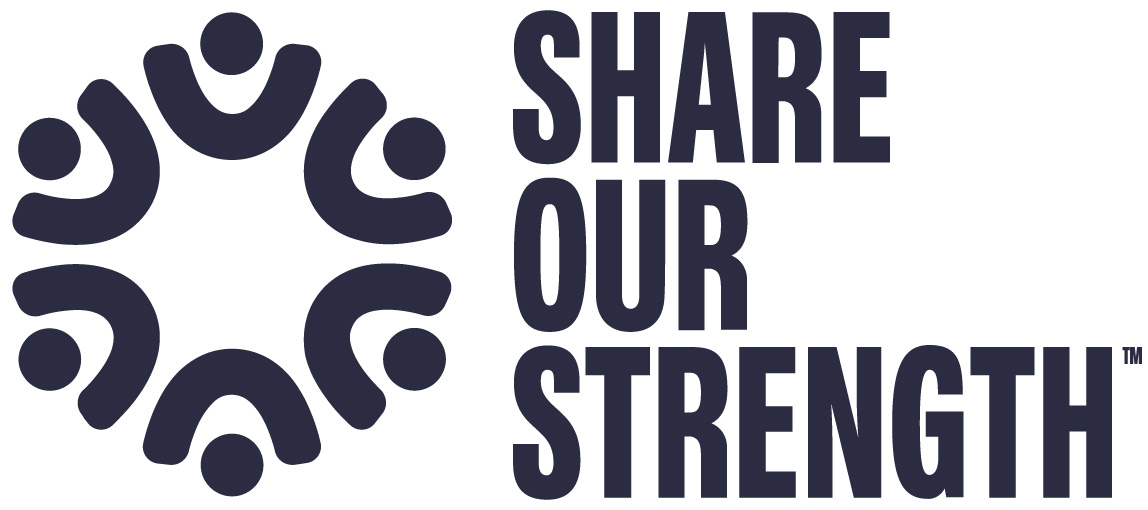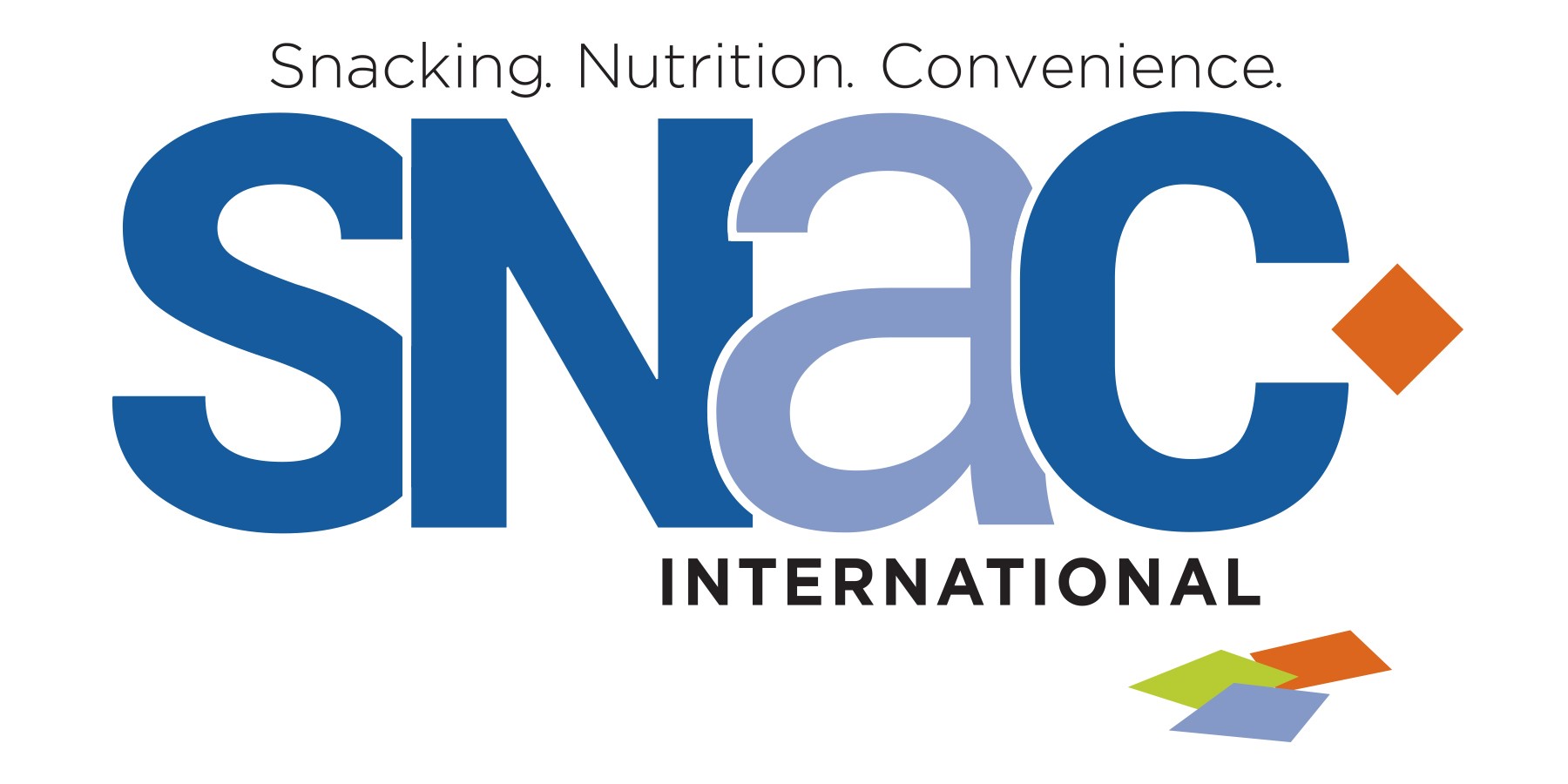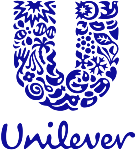 Mars, Inc.
NVG LLC
The Russell Group
American Federation of Teachers
Cargill
Congressional Hunger Center
Corn Refiners Association
Consumer Brands Association
Giant Food
Instacart
National Automatic Merchandising Association
National Grocers Association
National Milk Producers Federation
Ronald Pollack
School Nutrition Association
Schwan's Company