Check out FRAC's Bills We're Supporting page for additional priorities for families struggling against hunger.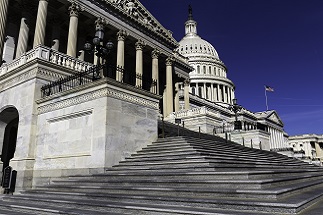 You can be a part of the solution. Join the FRAC Action Network to help end hunger in America. https://p2a.co/tScbQGr
FRAC Chat

The last year-and-a-half has underscored how crucial maintaining access to school lunches is to alleviating childhood hunger and food insecurity. Despite the uncertainty of the COVID-19 pandemic, school nutrition programs across the country have been able to continue serving nutritious school lunches because of national waiver flexibilities, which are available through June 30, 2022. These waivers allow schools to continue serving meals to all students at no charge while also providing the needed flexibility to operate the school nutrition programs under the unique circumstances created by the pandemic.
In addition to persistently high COVID-19 cases and deaths in the United States, an increasing number of Americans also suffer from diet-related diseases, including heart disease, diabetes cancer, and obesity. Both COVID-19 and diet-related diseases are impacted by poverty and hunger. Furthermore, structural racism drives inequity in hunger, poverty, and poor health.
This week is National School Lunch Week, a time to recognize the important role that School Nutrition Programs play in reducing food insecurity, supporting academic achievement, and, as a recent study found, providing children throughout the U.S. with healthy meals.
During the COVID-19 pandemic, schools have been able to offer free school meals to all students through waivers from the U.S Department of Agriculture, allowing every child to experience the educational and health benefits linked to school meals. Understanding that offering free school meals to all children needs to continue after the pandemic, California and Maine passed legislation to establish free school meals for all students, regardless of household income, as a permanent part of the school day.