Check out FRAC's Bills We're Supporting page for additional priorities for families struggling against hunger.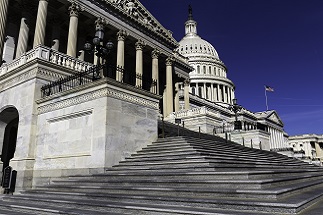 You can be a part of the solution. Join the FRAC Action Network to help end hunger in America. https://p2a.co/tScbQGr
FRAC Chat
This blog is Part 1 of a two-part series focused on SNAP and eligible immigrant families. Part 1 reviews key SNAP participation data trends and lifts up the importance of the new Biden administration public charge rule as a critical step in helping to reverse SNAP participation decreases among eligible immigrant households. Part 2 will examine opportunities to address barriers that impede immigrant access to SNAP in addition to leveraging the new rule.

Kristie To is a high school student who has been a leader in California's school meals for all campaign. Kristie recently wrote an op-ed for Voices of OC, on the impact of free school meals on her and her family.
The following is an interview with Kristie and the Food Research & Action Center (FRAC) on the impact of the free school meals for all campaign in California, as well as her advice on how youth can effectively use their voice and get involved in free school meals for all campaigns across the country.
In 2021, Maine passed landmark legislation guaranteeing healthy school meals for all students, but the groundwork leading up to this began years before.
Full Plates Full Potential was founded in 2014 out of what originally began as a legislative task force to address Maine's high rate of student food insecurity.
The task force quickly recognized the need for a nonprofit and non-governmental organization dedicated solely to addressing childhood food insecurity and to leading the work, assembling coalition partners, and investigating best practices and sensible solutions related to the existing, yet underutilized, federal Child Nutrition Programs.