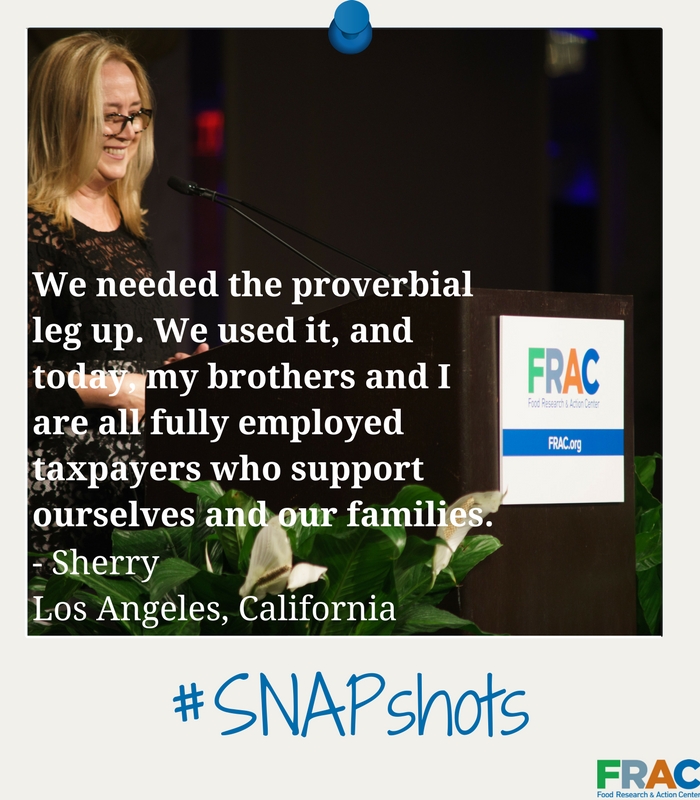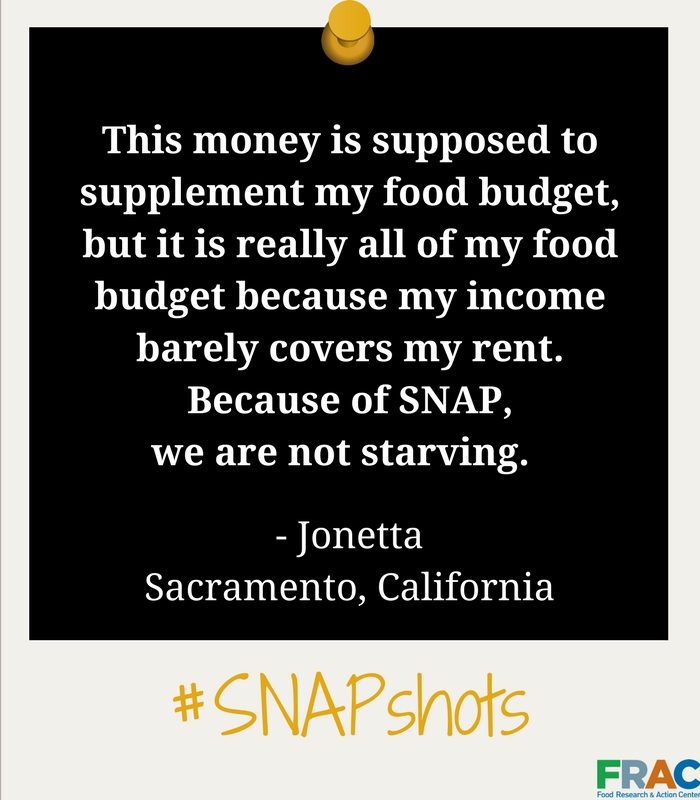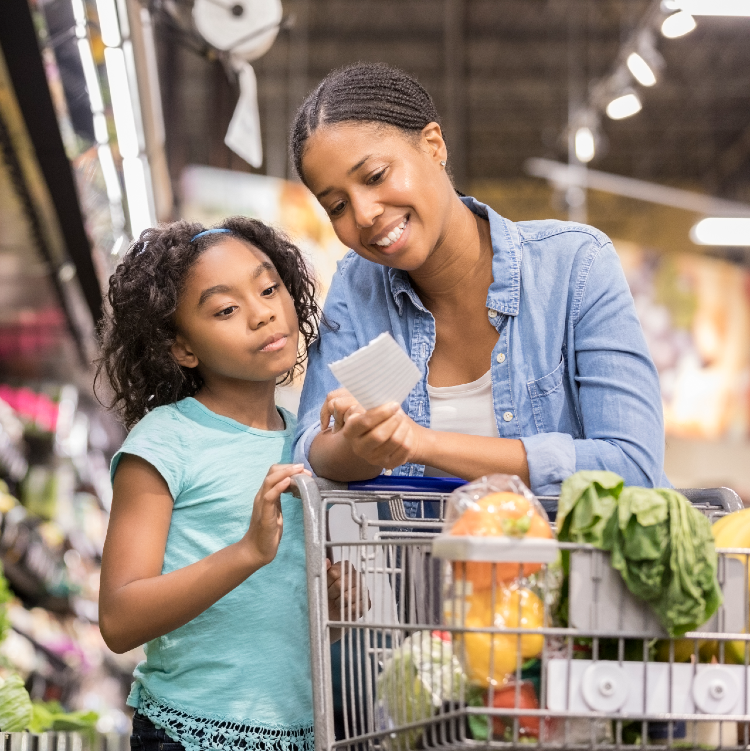 New Report
Hunger and Its Solutions in New Jersey
This report evaluates food insecurity in New Jersey and proposes actionable recommendations to eliminate hunger across the state. Produced with support from the Robert Wood Johnson Foundation, the aim of this statewide assessment of New Jersey's existing food access and hunger landscape is to inform stakeholders about which policies, systems changes, cross-sector outreach, and programmatic initiatives would result in the most significant gains in food security.
Over 1.4 million children participated in the Afterschool Nutrition Programs on an average day in October 2019. Learn more with @fractweets' latest report: https://bit.ly/2IKDKKx
FRAC Chat
Under the Supplemental Nutrition Assistance Program (SNAP), set in the 1970s, customers are prohibited from purchasing hot or prepared foods at the grocery store. This creates the counterintuitive experience in which consumers can purchase food items like chicken that is raw or frozen, but not a rotisserie chicken.
Rep. Bobby Rush (D-Ill.), a member of the House Agriculture Subcommittee on Nutrition, Oversight, and Departmental Operations, has introduced legislation that would address this issue. With co-sponsors, Rep. Grace Meng (D-NY) and Rep. Brian Fitzpatrick (R-Pa.), the SNAP Plus Act of 2021 (H.R. 6338) would permanently end the prohibition on hot prepared foods in SNAP.
With summer fast approaching, and Congress's failure to extend the U.S. Department of Agriculture's (USDA) child nutrition waiver authority –which will significantly limit access to summer meals—, Pandemic EBT (P-EBT ) will be even more important this summer to both school-age and young children.
Children can utilize both the Pandemic EBT program as well as visit meal sites this summer. Summer P-EBT provides benefits to families on an EBT card to purchase food to replace the school meals they lost access to during the summer months. These complimentary programs can help ensure that children have access to healthy, nutritious meals throughout the summer. In the summer of 2021, 47 states, 3 territories, and the District of Columbia distributed an estimated $10.9 billion to families in Summer P-EBT benefits.
On May 9, USDA released its summer 2022 P-EBT guidance, which includes a Q&A, State Plan Template, and Policy Memo
In recognition of Older Americans Month, FRAC is releasing a two-part blog series on food insecurity among older adults.
Part 1 focuses on food insecurity's prevalence among older adults as well as its disproportionate rates among Black and Latinx households and examines risk factors that make older adults more likely to experience food insecurity.