State and local advocacy can have a dramatic impact on school breakfast participation — whether it is passing legislation to support school breakfast expansion, raising awareness of low participation rates in your state, or working to bring stakeholders together to support expansion of breakfast in the classroom. Advocates across the country have implemented these effective strategies to boost breakfast participation in their states and communities.
State Advocacy Strategies
Pass School Breakfast Legislation

States have passed a variety of types of legislation to increase school breakfast participation, including legislation for Breakfast in the Classroom.

Find out more

.

Provide State Funding for Breakfast

To assist schools in providing breakfast to students, over half the states provide state funds for one purpose or another related to school breakfast: as additional per meal reimbursements (to supplement the federal per meal reimbursement); as start-up and/or expansion funds to finance costs related to the start of new programs or expansion of participation in existing programs; as payment for the costs of outreach; as incentive grants; or to pay for supervision costs. Some states, such as Pennsylvania, provide additional funding in reimbursements for lunch if breakfast is served. State legislators should work to increase state support for school meals in general, and breakfast expansion in particular.

Host a School Breakfast Summit

Hosting a statewide or regional school breakfast summit often is an effective way to share best practices and engage school districts who are interested in implementing breakfast in the classroom. Successful summits bring together key organizations such as the state child nutrition agency, Action for Healthy Kids, the Dairy Council the state school nutrition association and other interested parties to share current work and develop strategies for working collectively in the state to expand breakfast participation.

Create a State or Local School Breakfast Report

Similar to FRAC's annual

School Breakfast Scorecard

, state and local reports can compare school districts' free and reduced-price breakfast and lunch participation, and calculate the federal dollars lost by not serving more low-income students. Advocates can use this report to identify which districts are effectively reaching low-income students with breakfast, and which are not.

State school breakfast reports can provide a jumping off point for a state campaign to increase school breakfast participation and a yearly progress report on the impact of efforts to expand participation in the program. State reports can also help advocates engage the community in advocating for school districts with low participation rates to implement strategies to increase participation through media and outreach.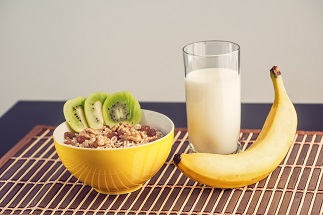 Meals Matter: School Breakfast Newsletter
Get more ideas on ways to build and expand successful school breakfast programs delivered right to your inbox each month. You'll be notified of monthly calls on school breakfast that will keep you up-to-date on the latest tips, trends, and best practices from across the nation.