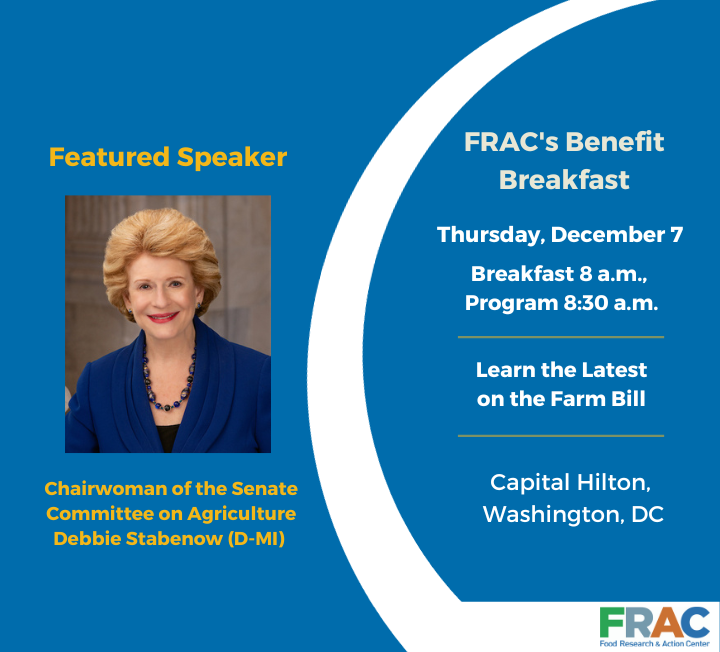 Upcoming Event
Join Us at FRAC's Benefit Breakfast!
Join us for our Benefit Breakfast on Thursday, December 7 at the Capital Hilton. Networking begins at 8 a.m.
Senate Agriculture Chairwoman Debbie Stabenow (D-MI) will be joining us to discuss the latest on the Farm Bill. Following her remarks, award-winning journalist Ray Suarez will moderate a discussion, "Forging Ahead—Building a Nation Free from Hunger," with pediatrician Kofi Essel, MD, MPH, FAAP, Salaam Bhatti, FRAC's new SNAP Director, and Sherry Brennan, FRAC Board Member.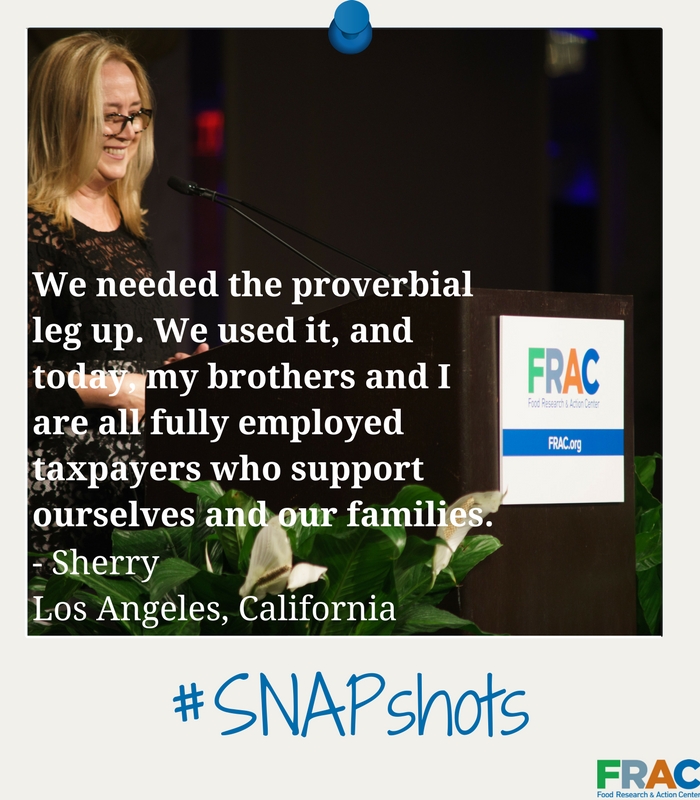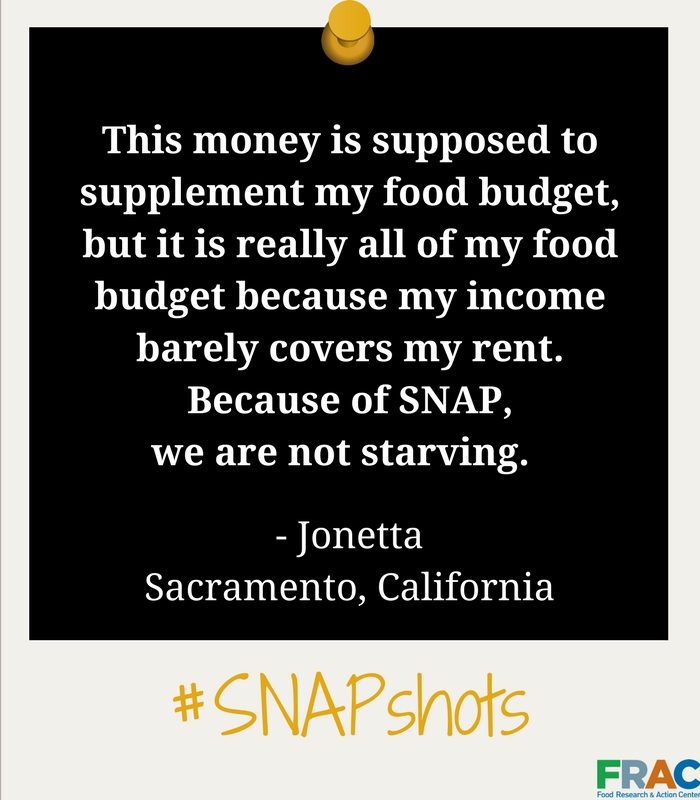 Over 1.4 million children participated in the Afterschool Nutrition Programs on an average day in October 2019. Learn more with @fractweets' latest report: https://bit.ly/2IKDKKx
FRAC Chat

In recognition of Hunger and Homelessness Awareness Week in November, this blog lifts up opportunities to take action to support millions of families who are experiencing food insecurity and housing instability.
Across the nation, tens of millions of people are struggling to keep up with skyrocketing rents, stagnant incomes, and the end of COVID-19 pandemic-relief supports, which have resulted in growing food insecurity and housing instability. The "rent eats first" and "heat or eat" are phrases anti-hunger stakeholders hear all too often.

Veterans Day provides a prime opportunity to not only reflect on the unconscionable rates of food insecurity among veterans, but also to highlight efforts to ensure no veteran goes hungry.
This Veterans Day, take a moment to recognize the great work that is being done to address hunger among veterans and to double down on needed efforts to ensure no veteran goes hungry.
Maryland Hunger Solutions is excited to announce the publication of the 2023 Maryland Hunger Profiles, a comprehensive resource, featuring the latest participation data for the Supplemental Nutrition Assistance Program (SNAP), K–12 child nutrition programs, and the Special Supplemental Nutrition Program for Women, Infants, and Children (WIC). The report, updated by Maryland Hunger Solutions annually, provides information at the state and county level. Each hunger profile also contains key demographic data points, including population, median household income, and percentage of the population living below the Federal Poverty Level.